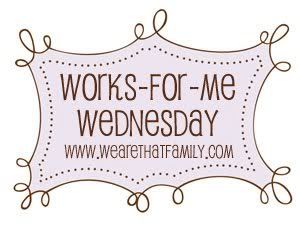 I love my ipods. I have small ones for the kids and one for myself. I'm considering a newer Nano. I like the green ones.
So around 4:00 most days, I turn on music and we clean the house, make dinner, and relax. I'm not much of a tv person. I'd much rather chill out to music. I love all kinds of music. There isn't a genre that I don't enjoy on some level or at least appreciate.
This is my ipod docking station. It has a built-in 10 hour battery and can run on the ac adapter as well. It also charges my ipod which is rather convenient. These little speakers are surprisingly powerful. I can hear it all over the house when I want to. It's the perfect size to fit anywhere. I seriously <3 my ipod dock.
Music + ipod + docking station = happy me.
Share a favorite song with me. If you want to join us for Works for Me Wednesday go to Rocksinmydryer.typepad.com and link up!