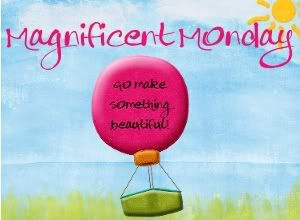 The kids colored some glass jars with permanent markers. These are their piggy banks.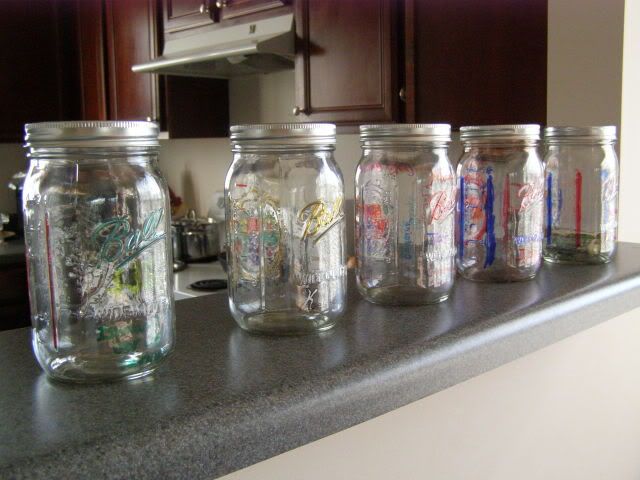 I also have a jar for rainy school day fun. The kids can contribute as they want to. When we save enough money we can go get ice cream or do something fun on those days that seem to drag by.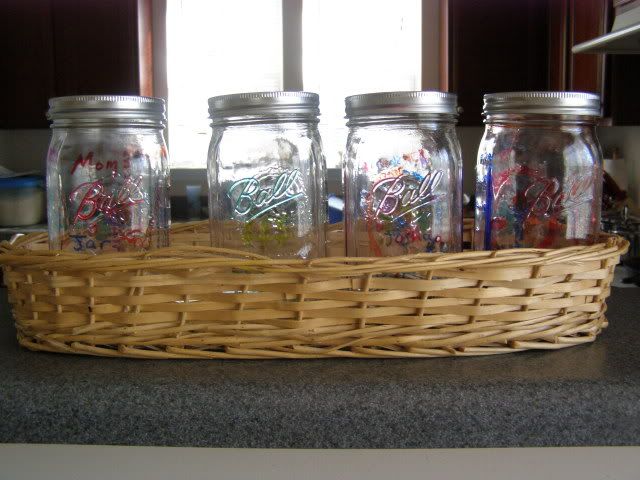 So now it's your turn. It's a little late today, but go make something magnificent either with the remainder of your Monday or do something tomorrow. You can clean off a shelf, do your hair different today, or redecorate a room. Come back here and tell me what you did. Be sure to link back to me if you post on your blog.