Our families have SO much fun when we get together. The kids instantaneously became the best of friends when they met for the
very first time
.
Then we went out and spent the afternoon with them the
week of my birthday
. We had a fantastic
New Year's weekend
with them this year.
So anytime we plan to get together, fun is guaranteed.
We kicked this weekend off with bowling. I love to bowl. Though I really stink at it.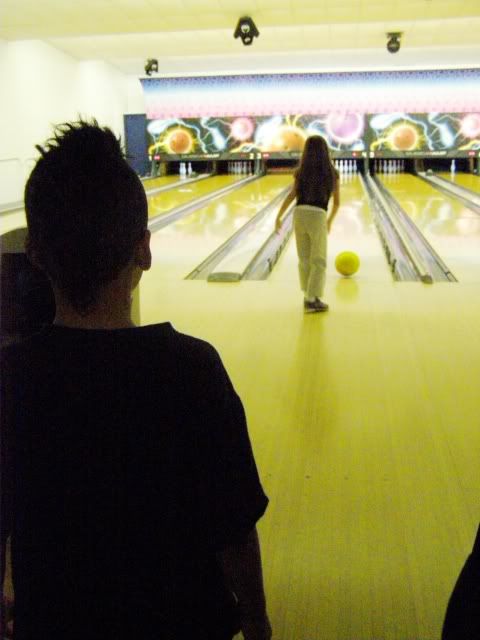 Tawna plays just as well as I do.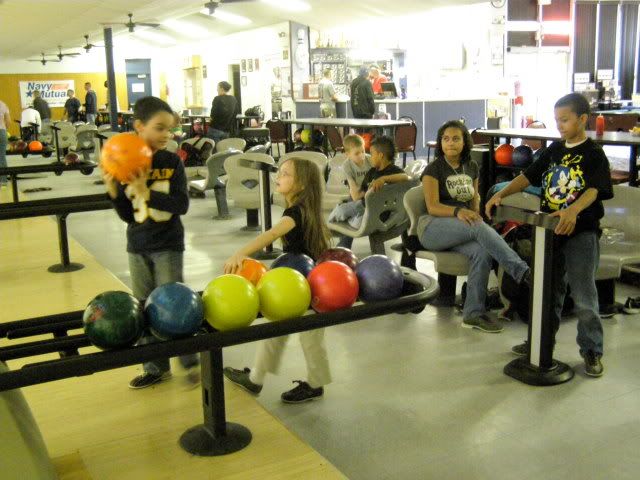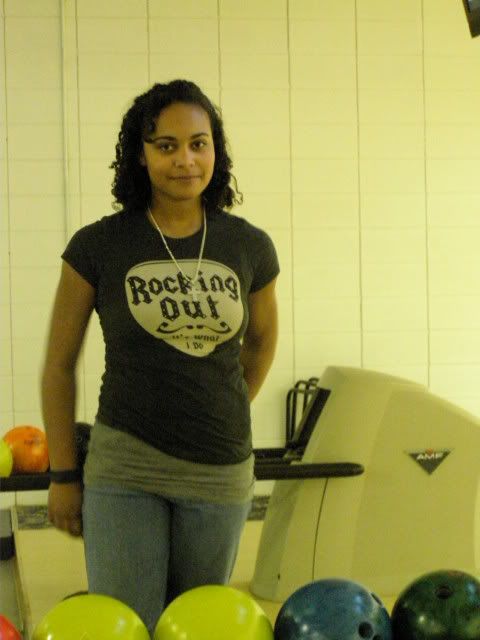 T.R.O.U.B.L.E.
Friday night, Tawna had a wonderful "Double Date Night" all planned out. First we fed the kids.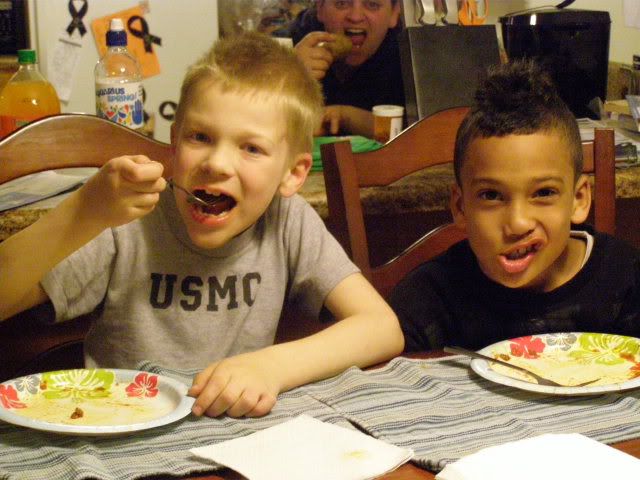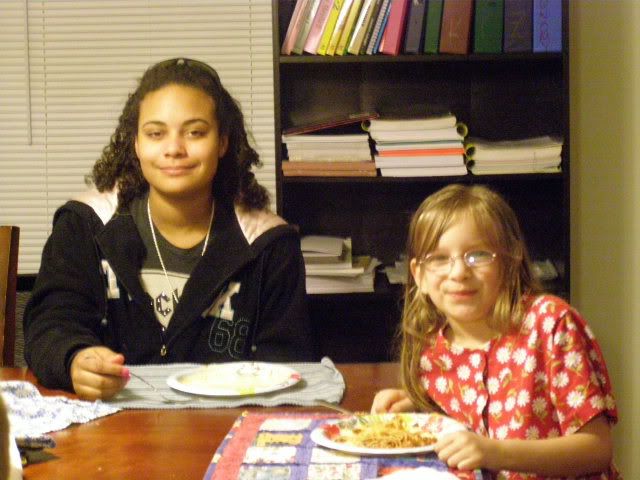 Then they went off to play and watch a movie.
While the adults had a delicious steak dinner and watched the Cosby Show. Really we planned to play some games, but got hooked on Retro Tv. LOVE Bill Cosby!
The next morning Tawna and I cooked a big breakfast for the family.
The boys played outside.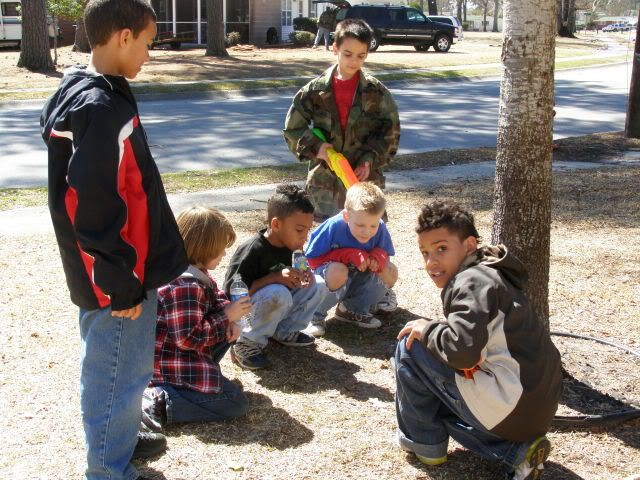 Kelsea colored and played with Kylie, Leon and Jason went shopping, and Tawna and I relaxed.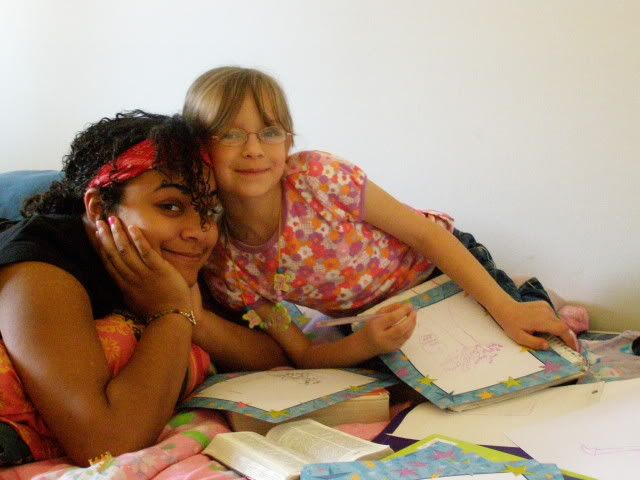 We ordered pizza for dinner on Saturday. There was a very important game on that night. Duke v/s Carolina.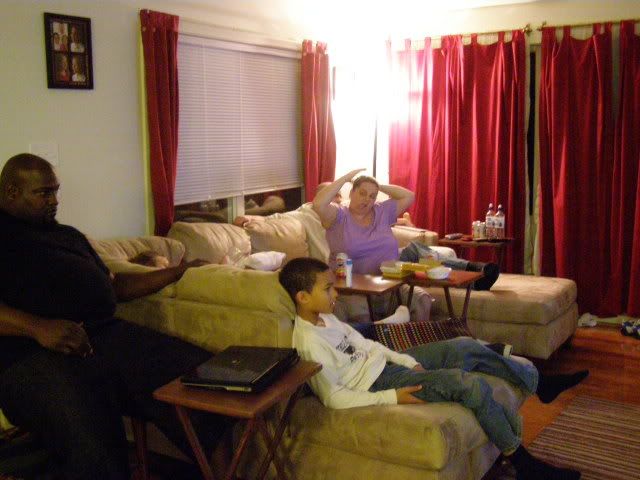 We were so wiped out every night, and everyone sort of crashed at the same time.
Sunday morning, Tawna and Jason cooked everyone a delicious breakfast. Jason threw down on his French Toast. Seriously, it was that good.
We spent the rest of our visit playing Guesstures. It was fun!
Jacobs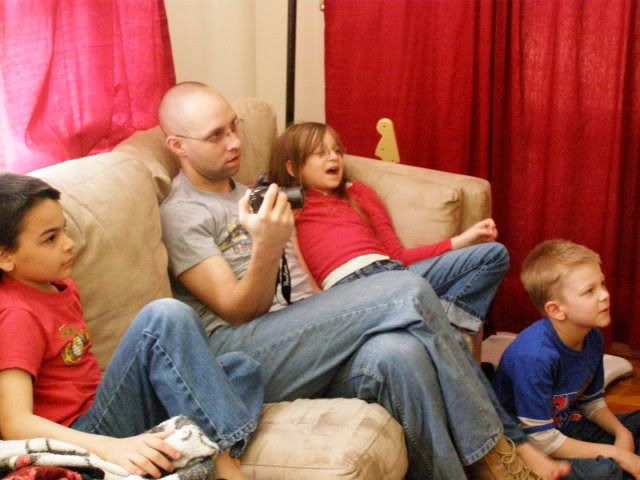 v/s
Bakers