The boys worked so hard on their cars. I have to admit it isn't my favorite time of year but it is totally worth it to watch them compete.
Here Mr. Pyle is checking the boys cars to make sure they meet weight and size specifications.
The Track: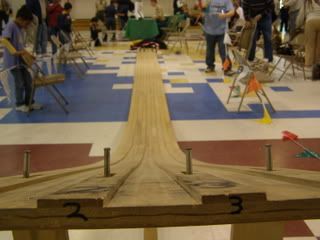 Pack 401: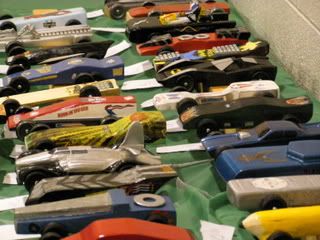 There were about 30 boys competing. The 4 Tiger Cubs compete separately from the rest of the pack.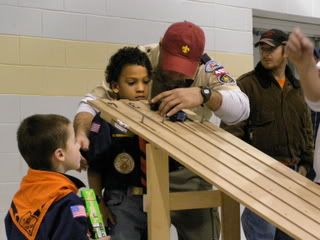 Just for fun they got to race all 4 cars at once.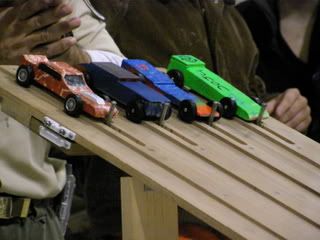 There were 13 trophies to give to 4 boys. They really racked them up!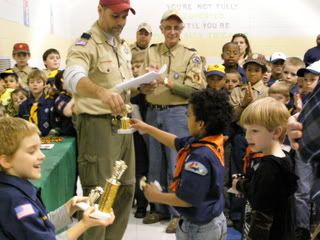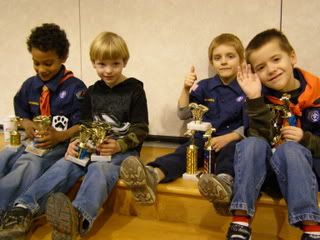 On to the rest of the pack.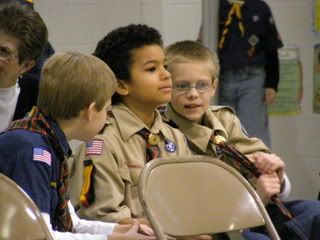 With over 30 boys competing it was taking forever! We were there so long we had to feed the kids. So the pack splurged on pizza.