The kids couldn't sleep last night. Apparently expecting snow is even more exciting than Christmas Eve!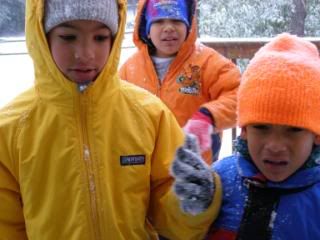 I told them they weren't allowed to go outside until their room was clean. I don't believe I've ever seen them clean it so fast in their entire existence.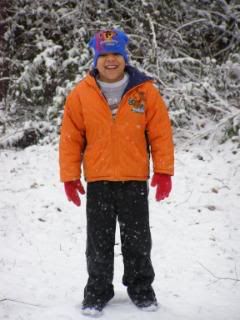 I wonder what work I could have gotten out of them if it had snowed a whole two inches....
Callie was less than enthusiastic...she's holding her breath until spring.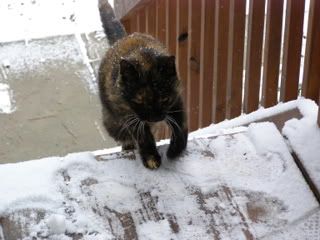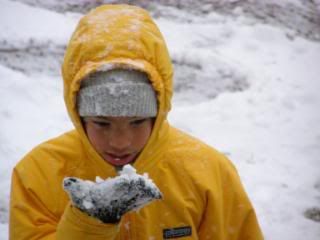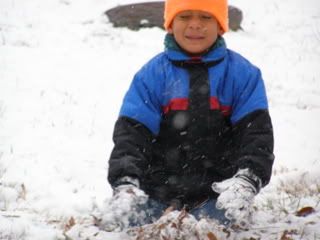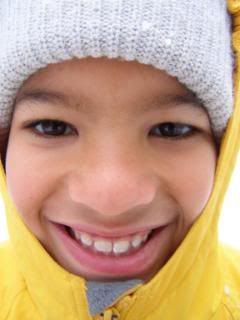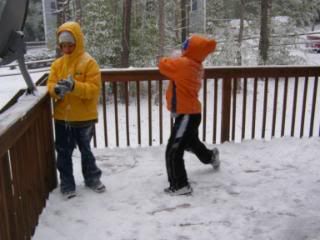 Really the snow wasn't good for much more than dust wars. But they played for a LONG time.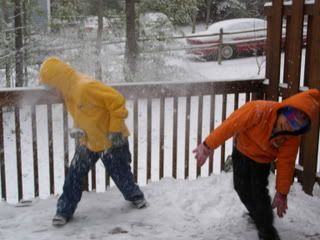 Even our Princess made an appearance. :D