Joshua was going down and his sled spun him around backwards. It was so funny.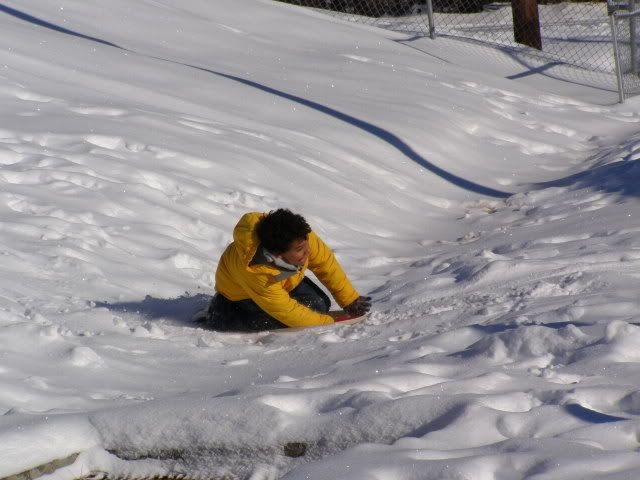 Kelsea had more fun today.
She even went down the hill once.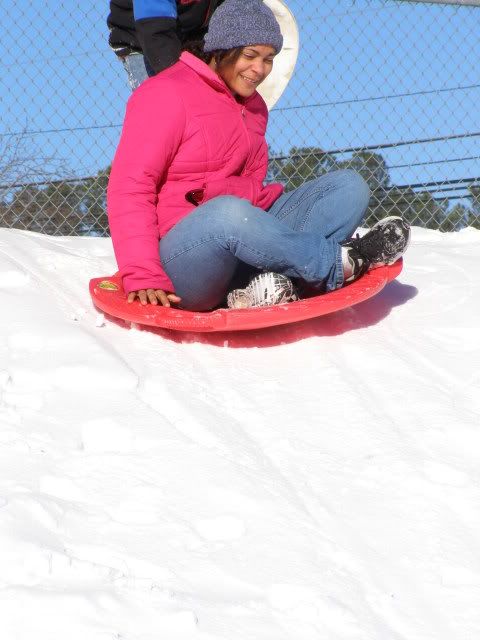 Ishmael started at the top of the stairs then continued on down the hill. It looks more serious of a drop then it is. But for these southern boys it was serous.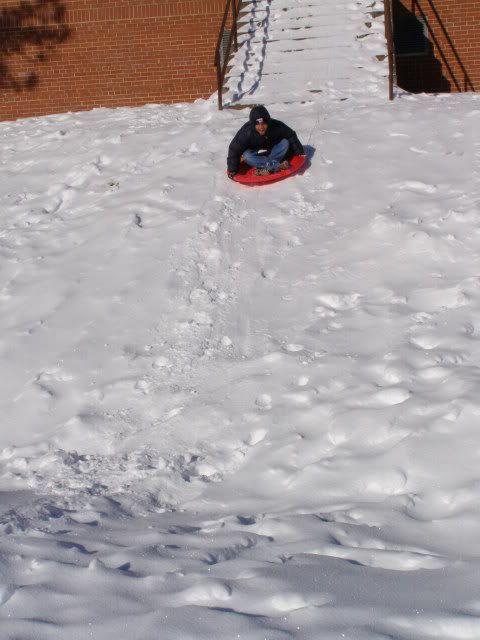 Joshua was not to be outdone by his brother.
Jeremiah took out the lids to the laundry baskets.
Taking the sled back up the hill was hard work.
Score! Joshua flew into the dugout!
Leon was there (in shorts of course) but wouldn't go down the hill.
I on the other hand, had a blast! The kids kept saying "Mom, it's my turn!"
Afterwards we went to Food Lion for just "a few things". The only milk they had was buttermilk. I have my own in the fridge, thank-you-very-much. ;)
Then we came home and had a big breakfast followed by snow candy (pans in the middle).
Leon and I took a good long nap and the boys were in and out most of the day. Kelsea lounged on the couch watching movies all day.
I went out and made a snowman with Megan, Joshua, and Jeremiah.
Tonight we made snow cream and now the boys are playing monopoly with Leon. It has been a very full day. I am exhausted!