We woke up this morning to over 6 inches of snow.
Leon came out for the first few minutes. He gave each of the boys a ride on the sled. Please don't think less of him for the shorts. hahaha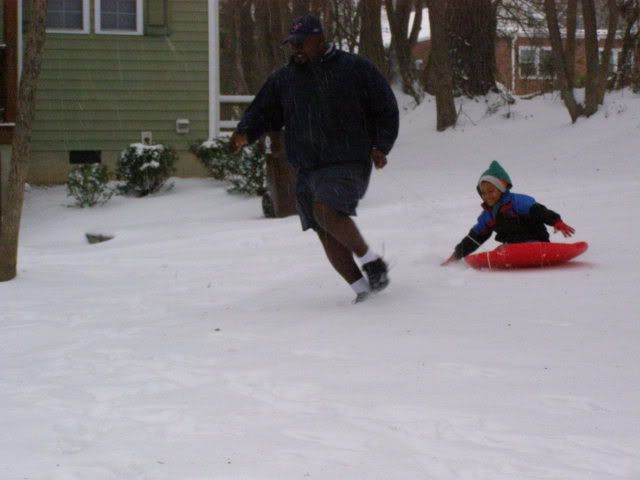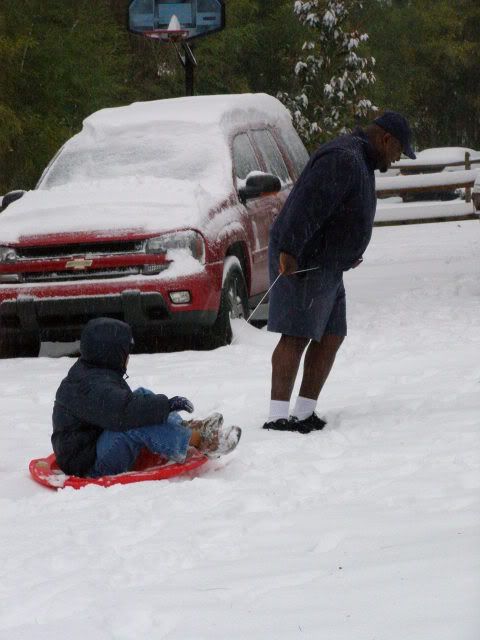 I love snow!
Joshua was my best trooper. Jeremiah went inside with Daddy...Kelsea and Ishmael wanted to go in a little bit later. I was a mean mom and made them play in the snow. Mostly they just watched Joshua and I go up and down the hill. Kelsea did take a few pics though.
Joshua called this his "penguin move."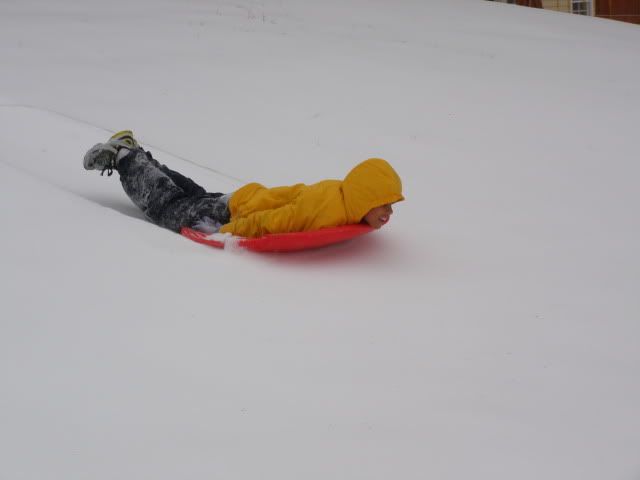 Eventually Ishmael forgot that his hands were cold and got into the moment.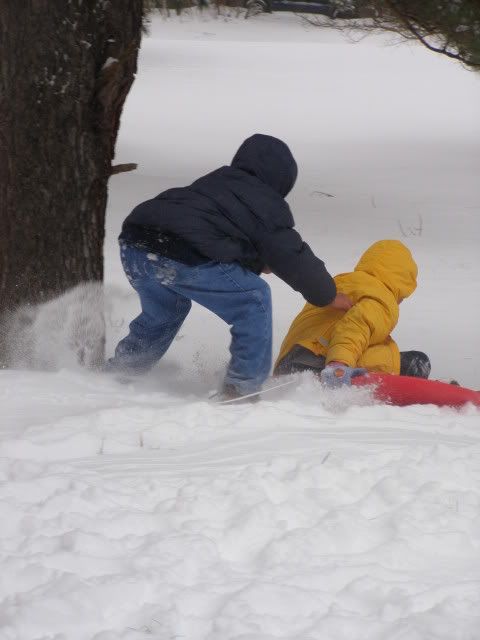 Did I mention how much I love snow?
Happy Snow Day!