We made non-Newtonian fluids today. We had SO much fun. The first experiment was setting off a series of 2liter sodas with mentos and skittles.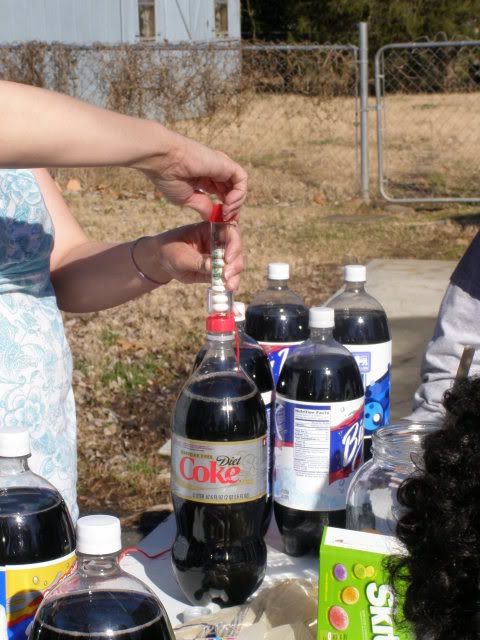 The special cap you see above holds the candy above the bottle until you pull the string. Then it releases them all at once for a wonderfully messy explosion. Our first launch shot 20 feet in the air using diet cola and 7 mentos.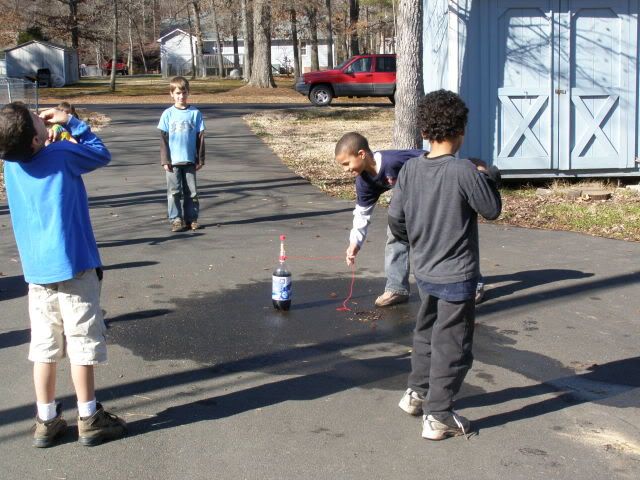 Next try: someone pulled the string a bit too hard. Still a great reaction. We estimated that it shot 6ft sideways.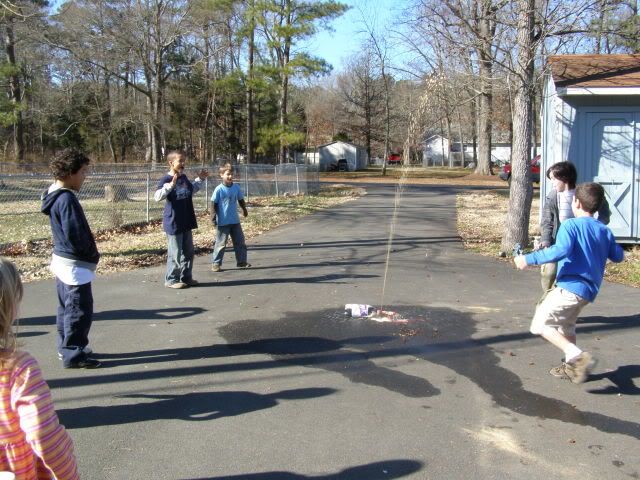 This one was launched with Skittles. It was a bit of a disappointment for some.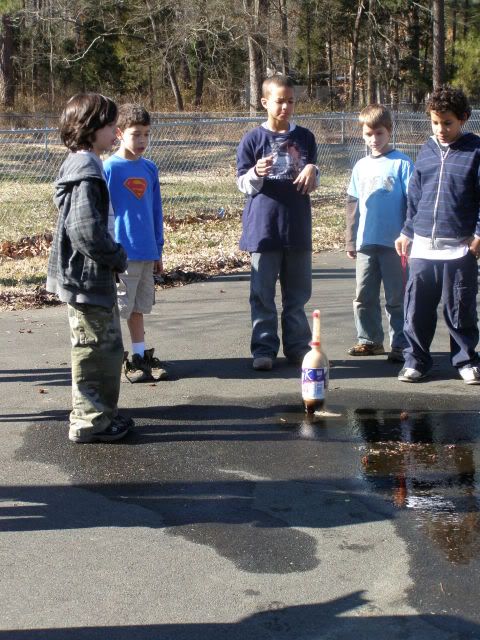 The kids were enthusiastic and shared their hypothesis with us.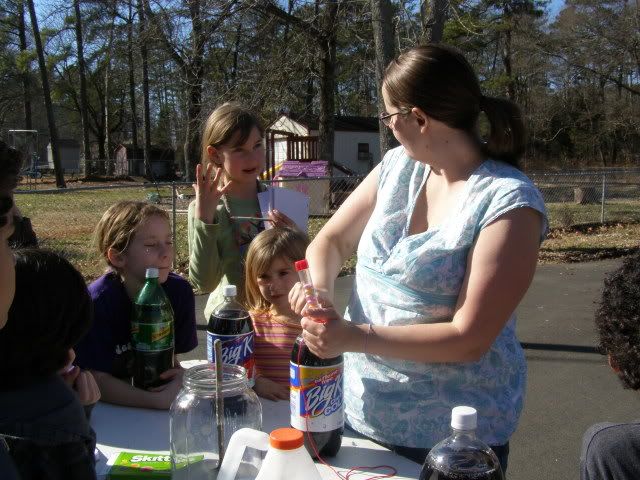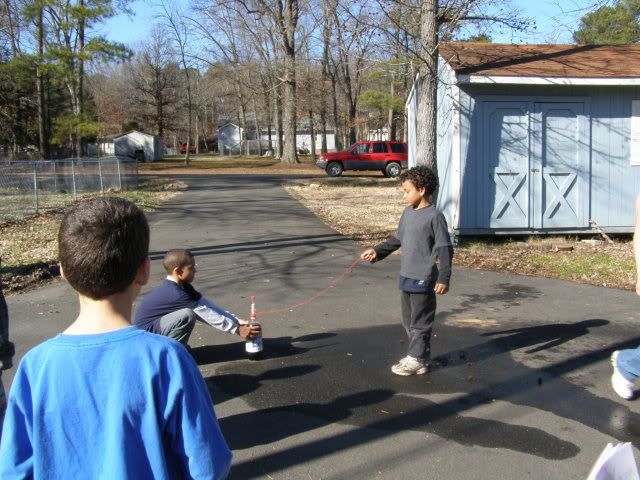 This one went 25 almost 30 feet.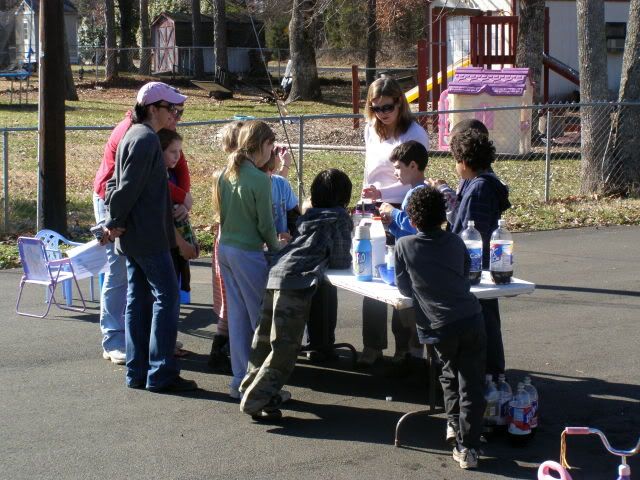 The grape soda didn't launch as high but it sure was pretty.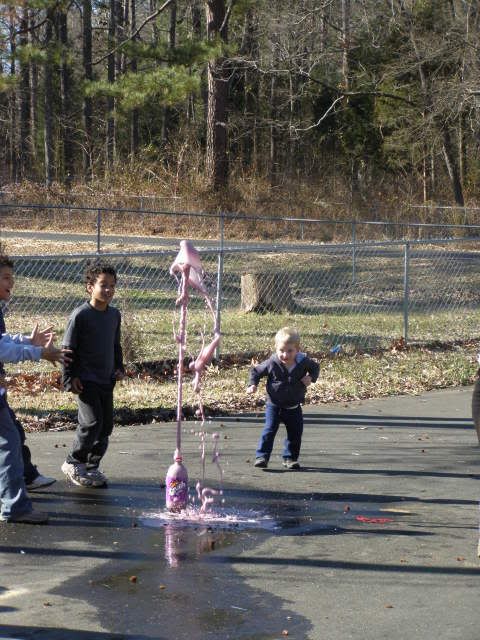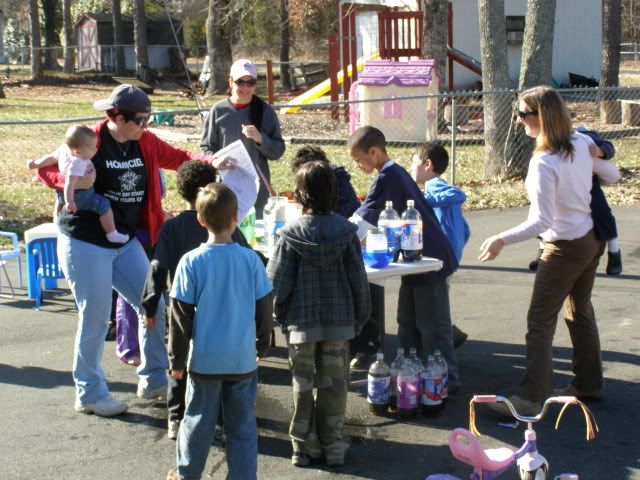 The kids thought it was cool that you could still see the Mentos reacting in the bottle.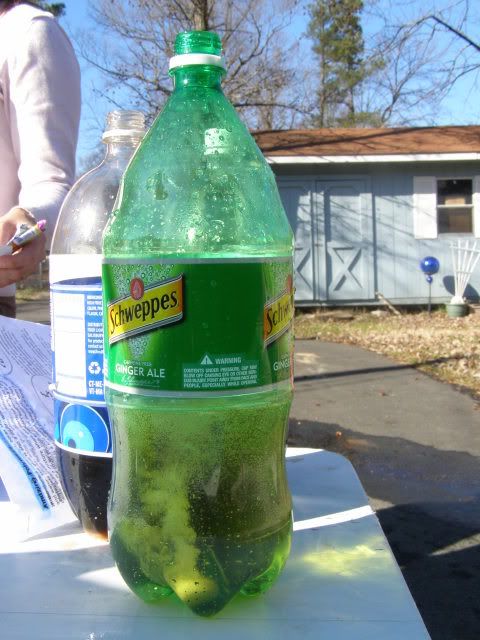 It's time for flubber.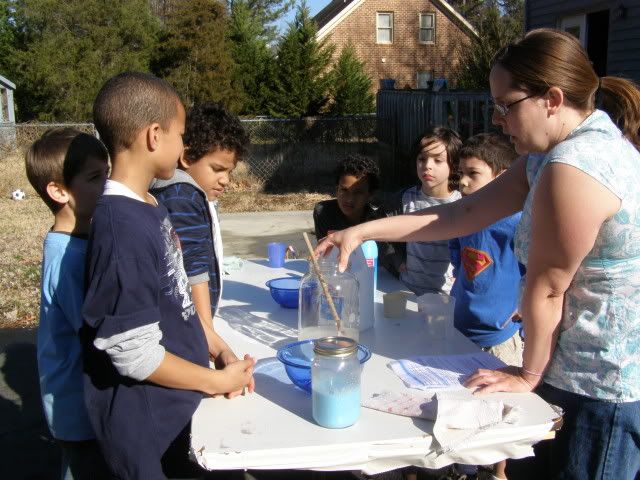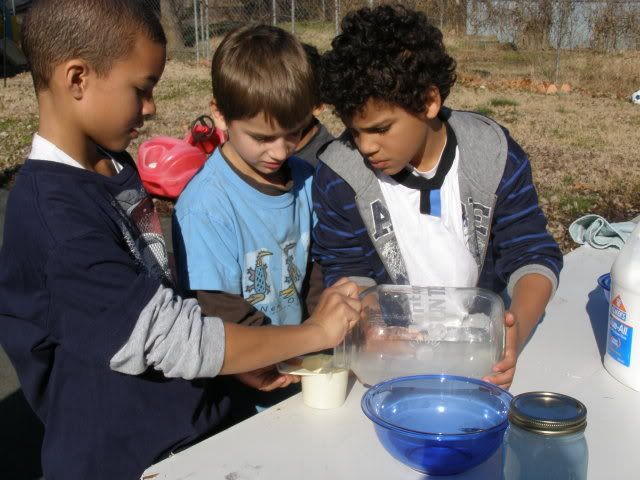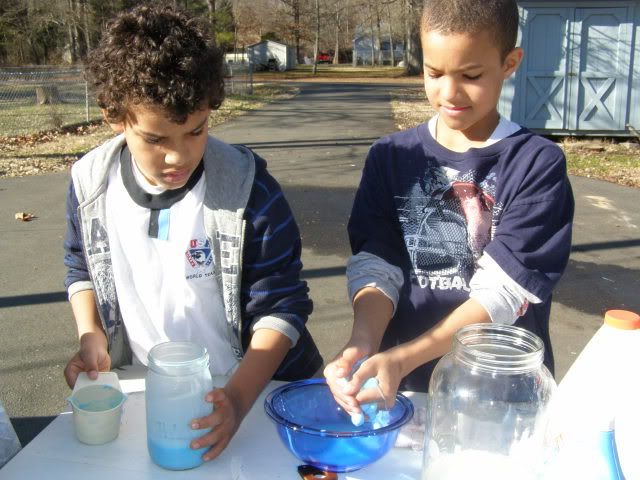 Jeremiah likes flubber. I'm so shocked.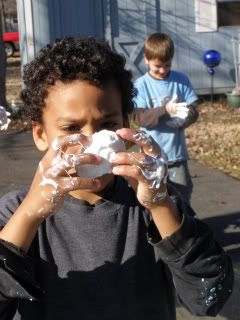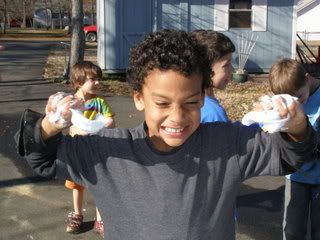 The younger kids made their own version of flubber from corn starch and water.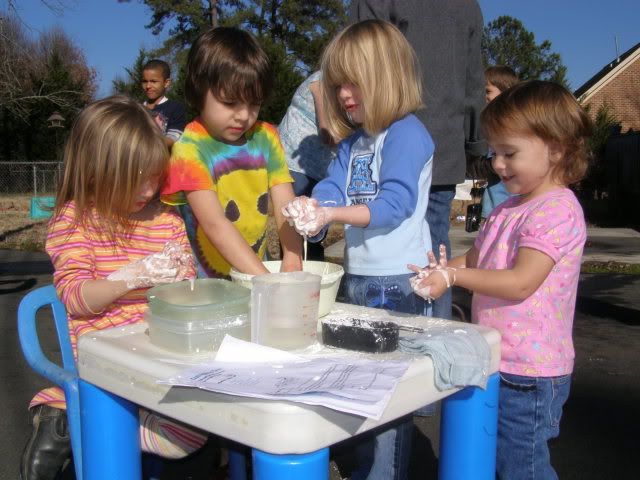 This was an absolute blast! We had so much fun!