We went to a special presentation at the church next door by Dan the Animal Man. He brought some great animals and shared evidence of a Creator. It was a great service and the kids loved it!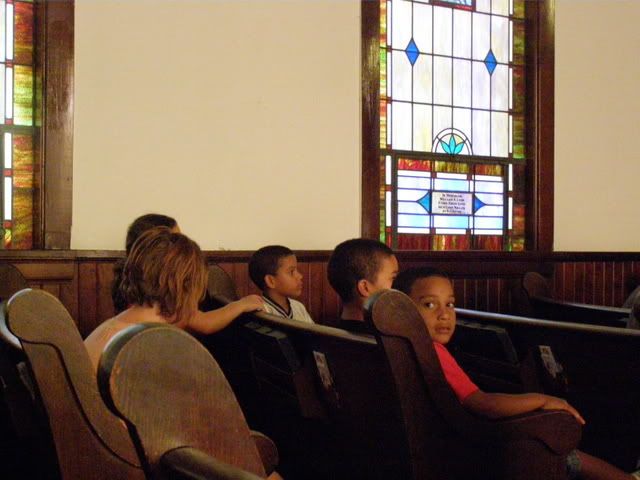 This is an Eurasian Eagle-owl.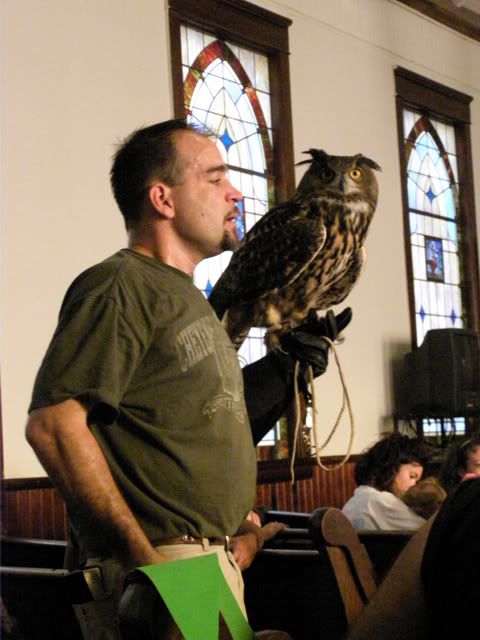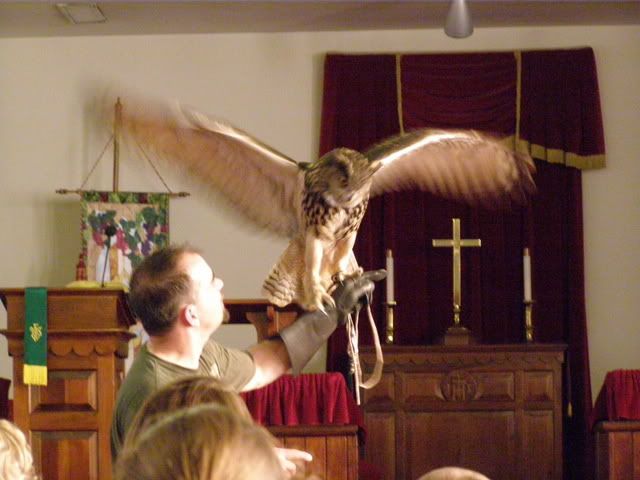 Gibbon Ape named Leeza (Leeza Gibbons lol)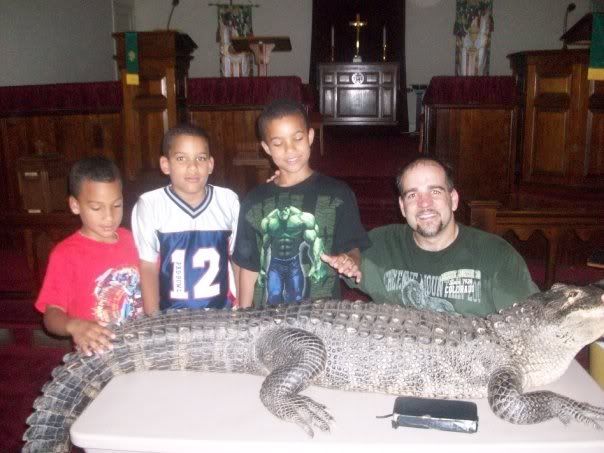 This guy was so funny. He did a great job. Here is a link from Answers in Genesis about that tells more about who he is.
www.answersingenesis.org/articles/am/v4/n2/animals-evangelize
And here is a link to his organization.
www.wildanimalencounters.com