We love to go fishing. There is nothing like getting up at the crack of smack, loading everyone up in the car, and heading to the lake.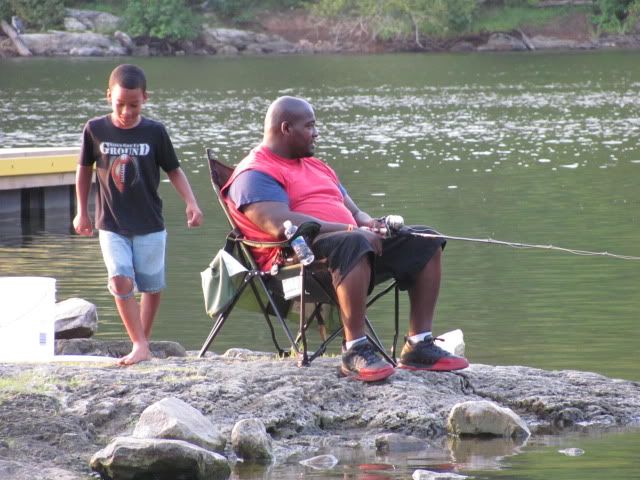 Joshua is getting quite adept. He can bait his pole, and take the hooks out of the fish. He's as gentle as he can be with the latter, he feels bad for the fish.
Kelsea does not like to fish. At. All. But she doesn't mind bringing a book along just to hang out.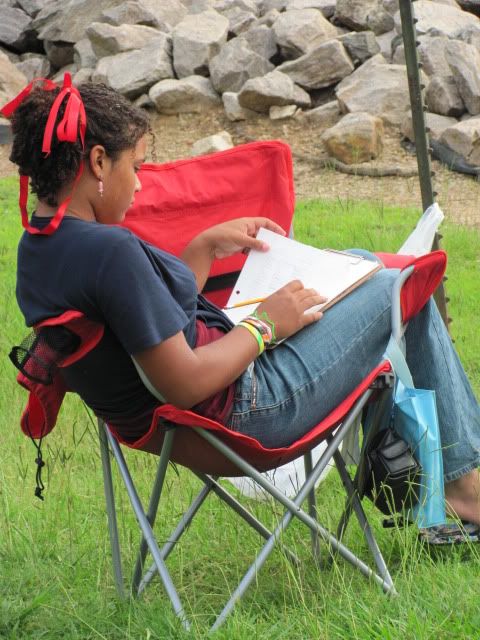 Jeremiah LOVES to fish. It means snacks, water, and mud. His most favorite things.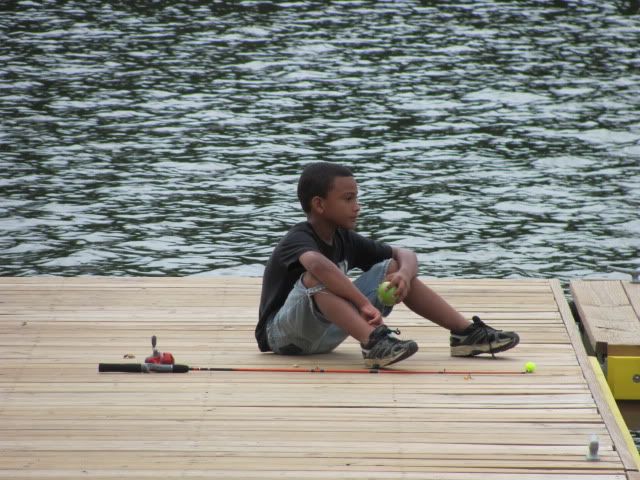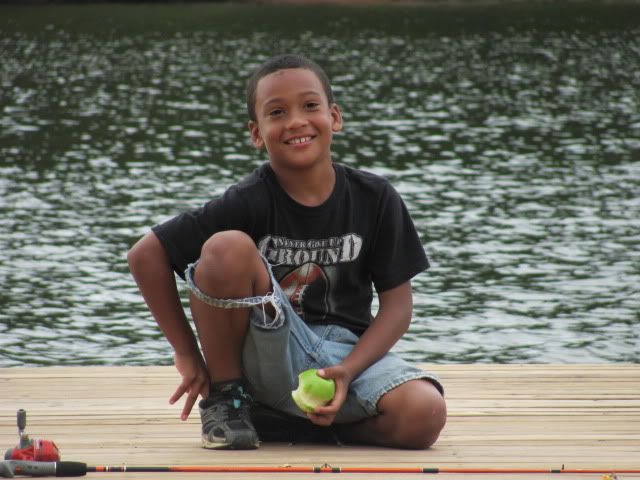 Calvin on the other hand, LOVES to fish. LOVES it. He'd rather fish than do anything else in the whole wide world.
We didn't catch anything worthwhile. The kids caught a bunch of puny fish.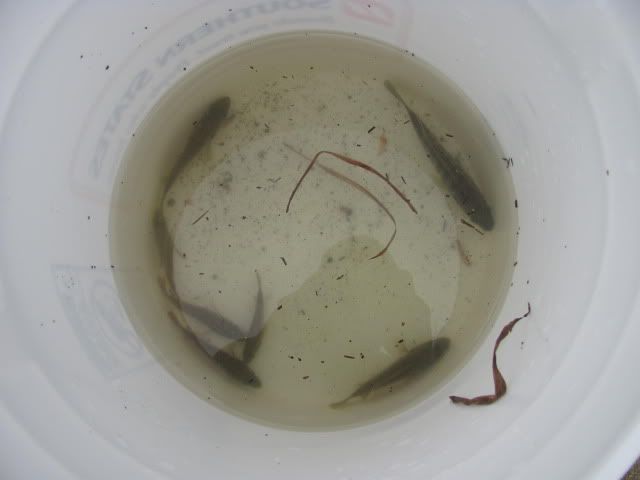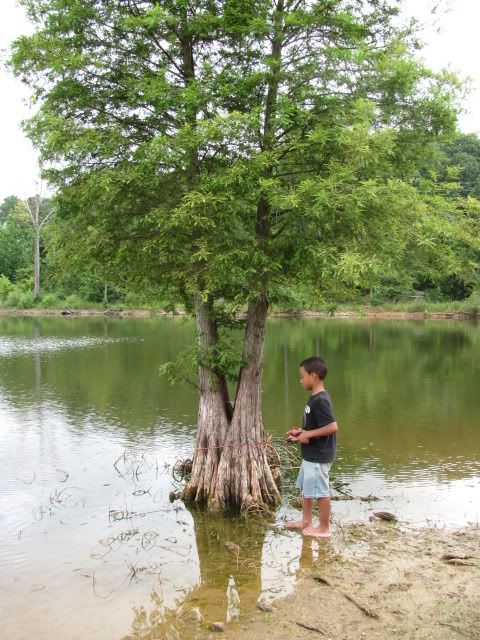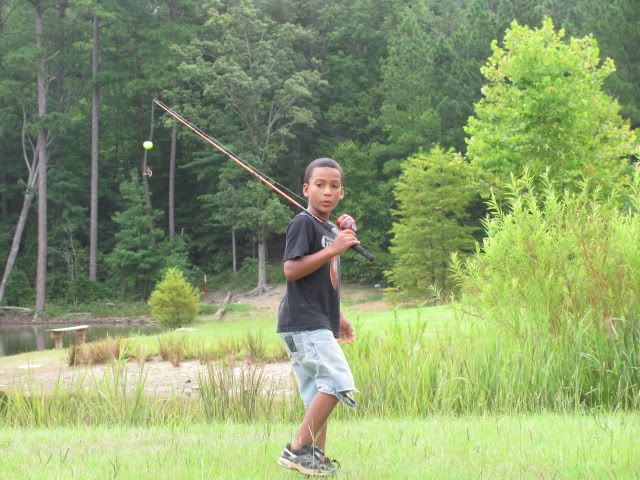 Go ahead. I know you want to whistle the Andy Griffith Show theme song.