We've been spending a lot of time at the lake this summer. Mostly fishing. But we did get out there for some swimming.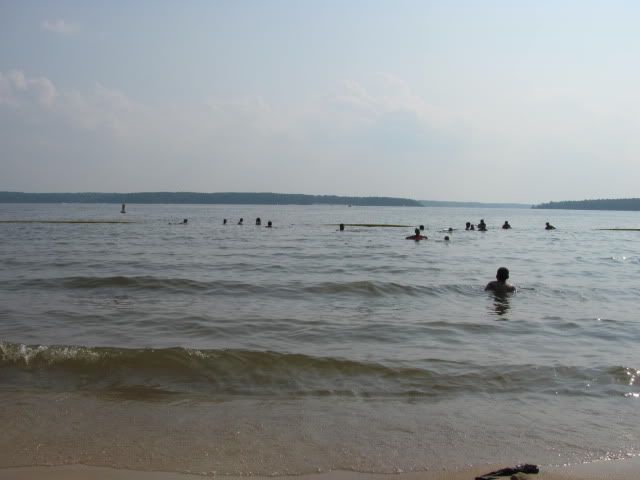 Leon is a lot of fun in the water.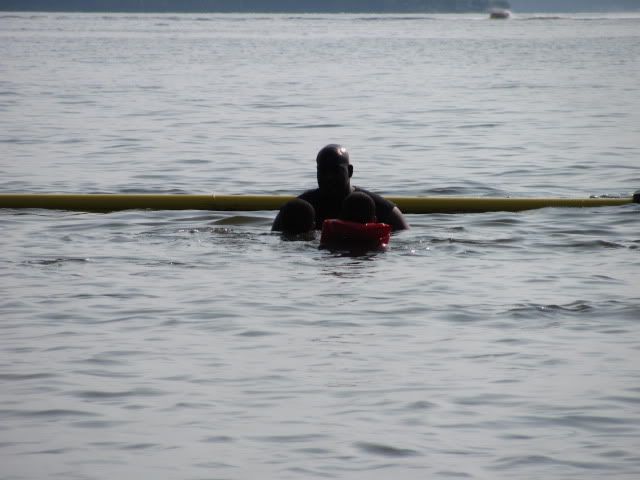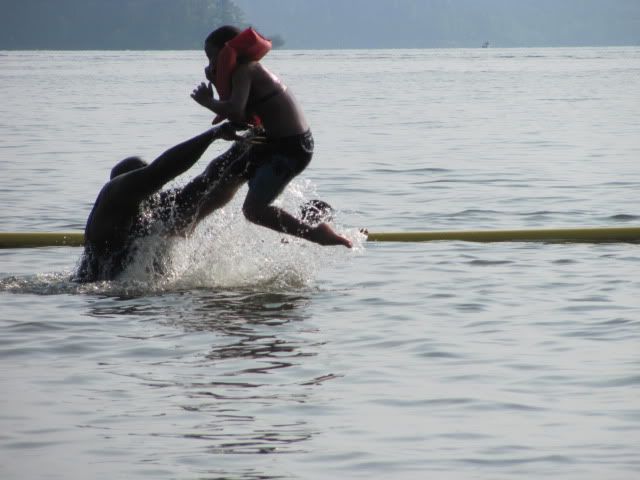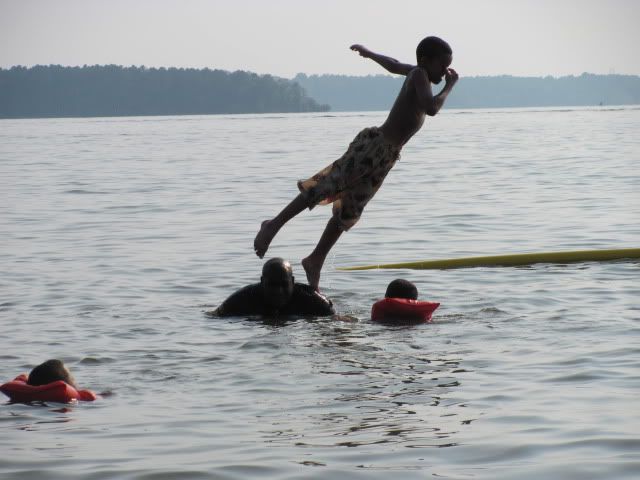 Kelsea has her own fun at the lake. he-he...looks more like my kind of fun.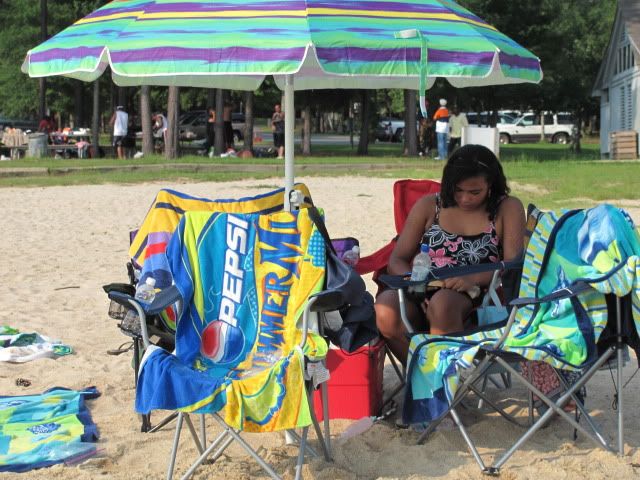 I have to admit, while I do get in the water and play with my family...it's not without some hesitation. Most lakes in NC are characterized by this yellowish-brown water. I'm not a huge fan of swimming in water when you can't see your feet. Yes this includes swimming in the ocean.
My qualms do not seem to affect my children. Jeremiah is especially at home in the water.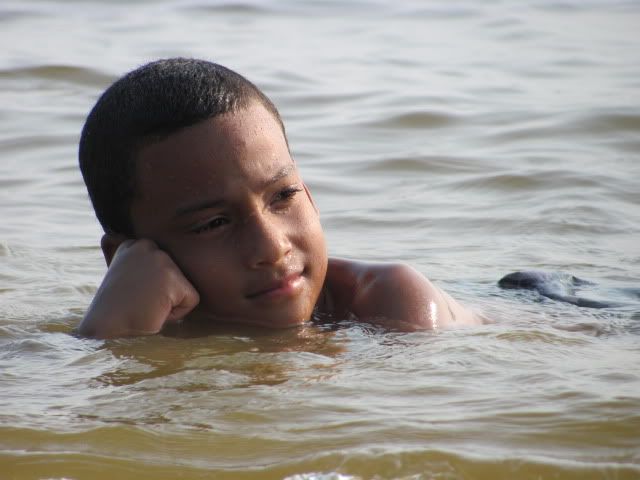 More splashing ;).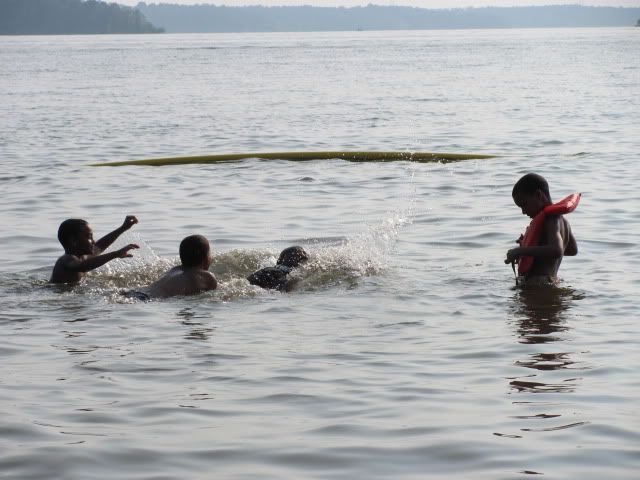 Kelsea made the mistake of thinking she could get just her feet wet.
She finally gave in as long as the boys promised not to get her hair wet.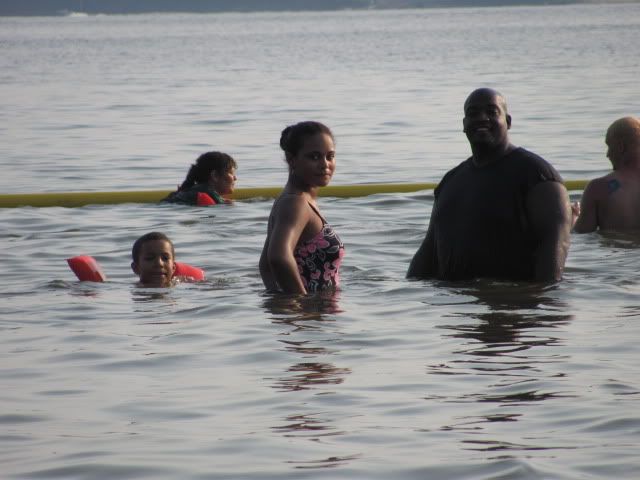 We end our day when the children start to wash up on shore.