This summer as an "elective" we are going to do the study Picturing America.
I entered to get the curriculum for free and it is amazing! So much more than I expected.
This is the box: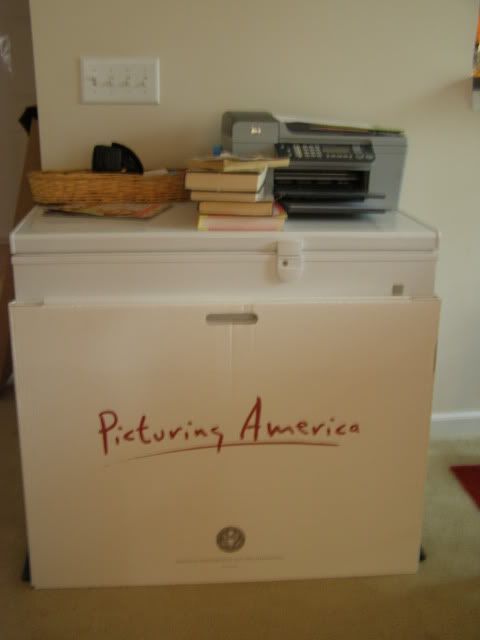 This is what the paintings look like: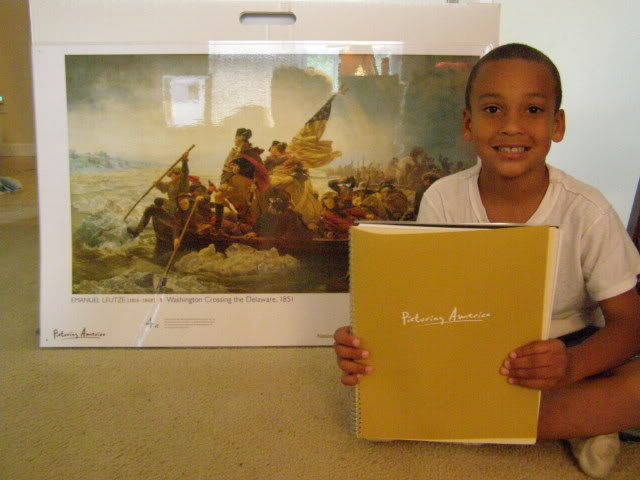 There are several heavily laminated prints (front and back) in the kit along with a teacher guide. I've been wanting to study art for a while and this will combine it with American History. Each print is an American treasure. We are going to have fun!