Sometimes Leon and his friends play basketball after church on Sundays. Sometimes the kids and I tag along for a day on the playground.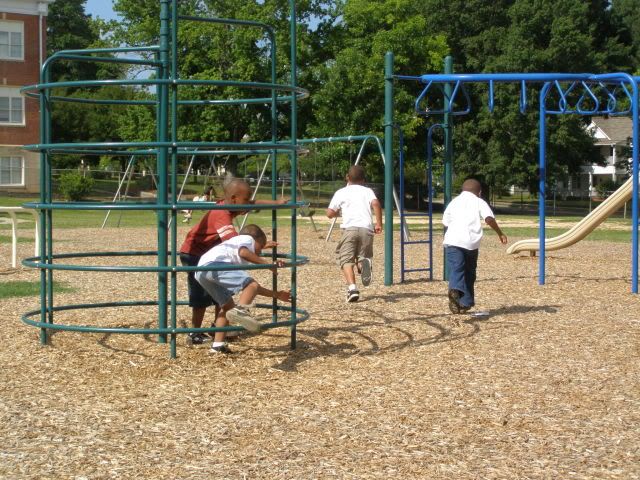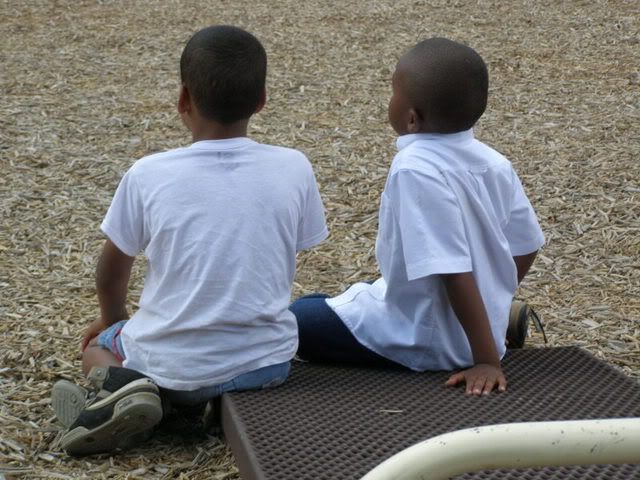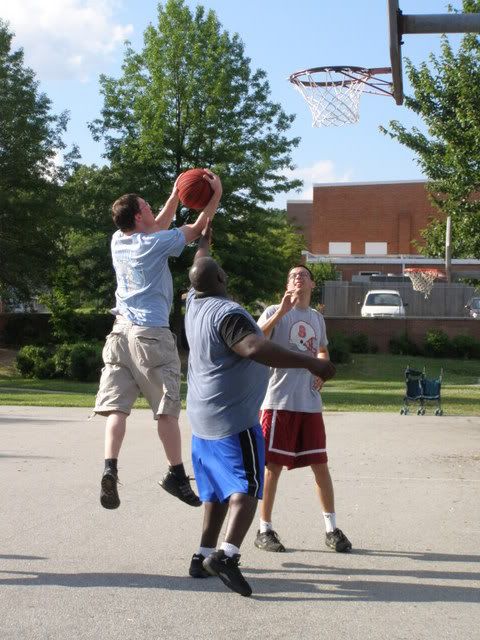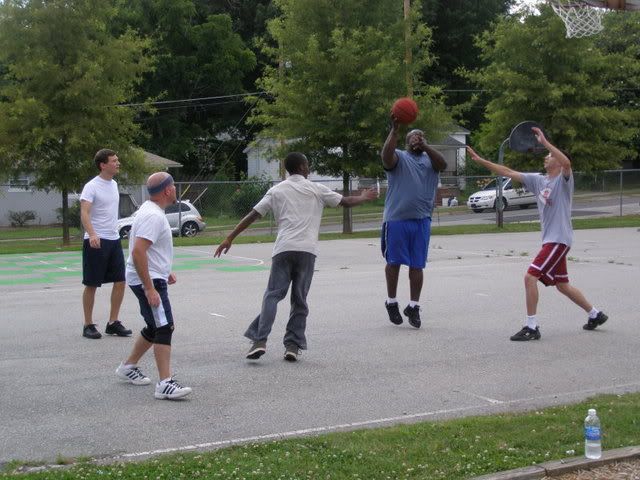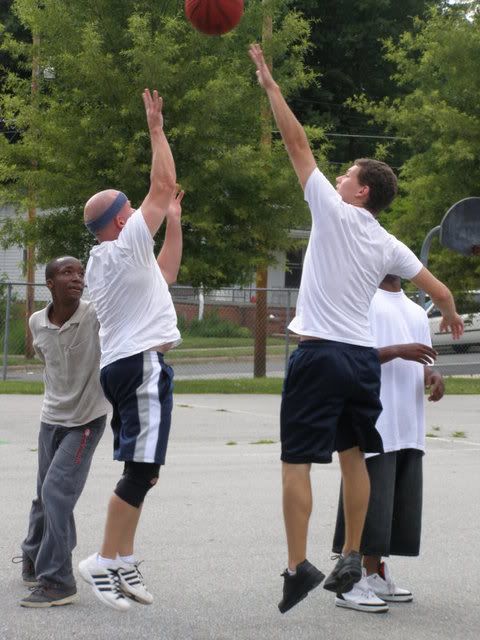 I found taking pictures of guys playing basketball quite humorous.
Sometimes because they were just cuttin' up and bein' funny.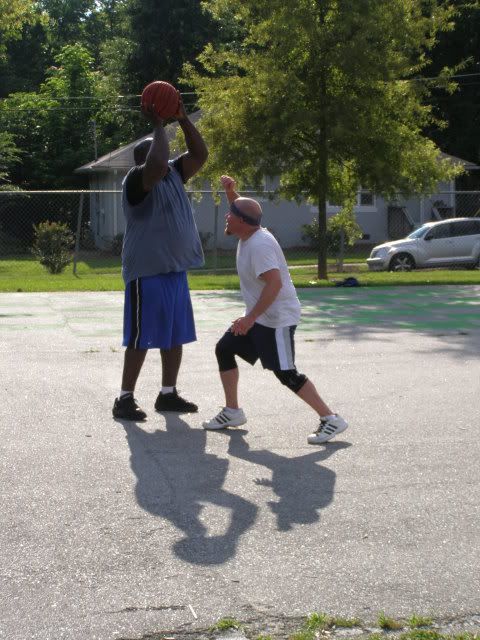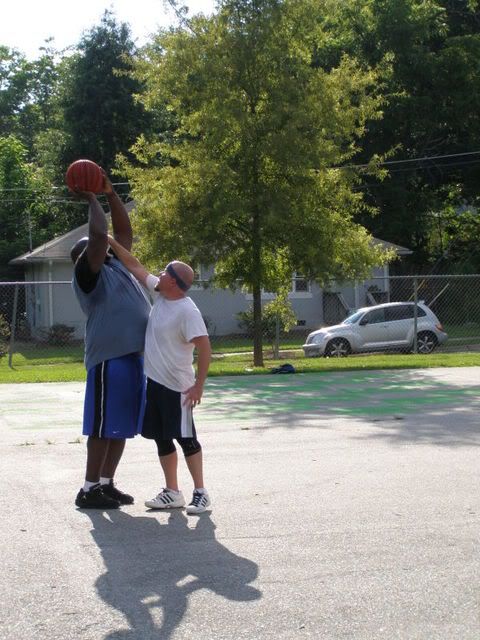 Or they were just so graceful.
And in some of these I can't tell if they lost the ball...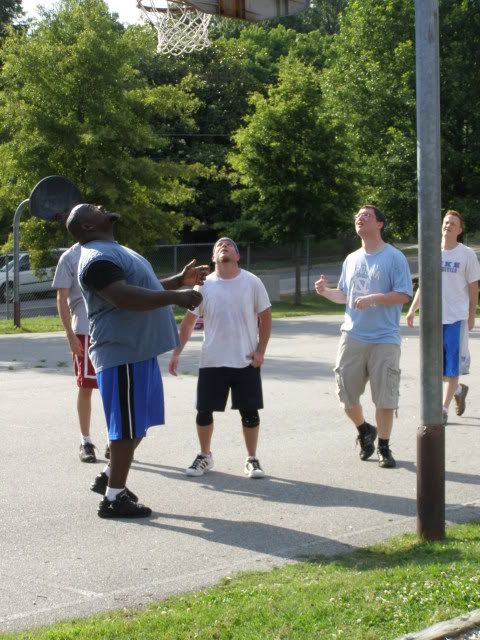 or if they're praying for rain...
Sunday afternoon basketball is Leon's favorite time of the week.