We made butter.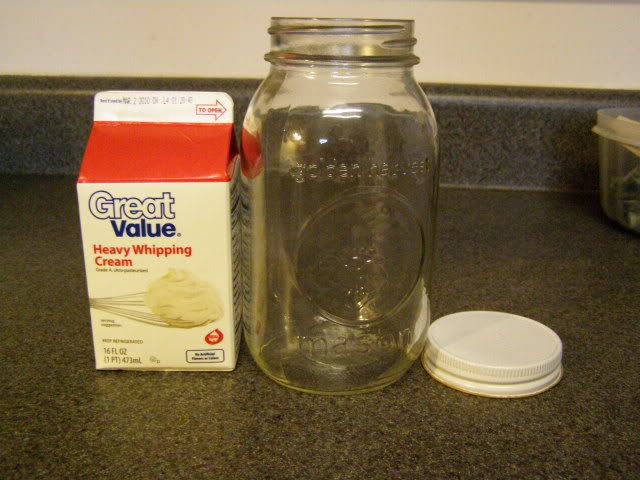 1 pint of heavy whipping cream
glass jar with lid
pinch of salt
Shake (or blend on low speed) until it becomes butter. Really it's that easy.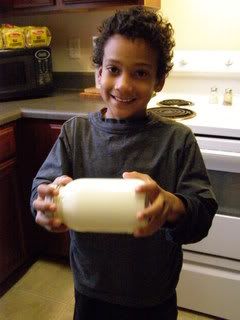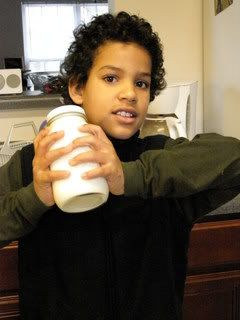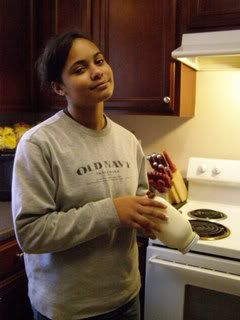 Joshua wanted to try his hand at blending.
Whether in the jar or in a bowl the butter will look like this: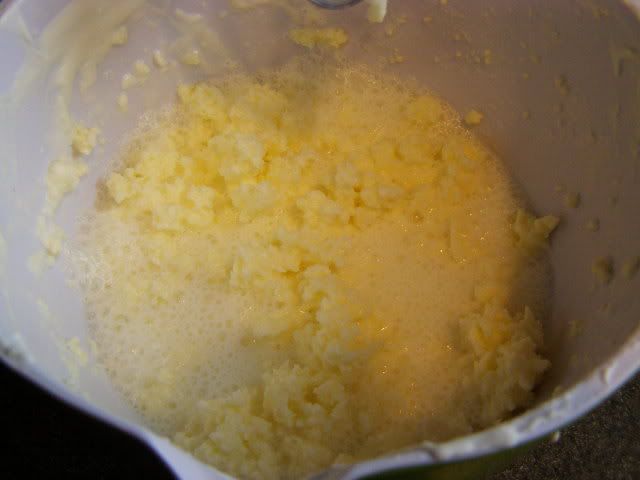 Pour off the buttermilk and wash the butter in cold water until the water runs clear. Most sites recommend a cheese cloth. I didn't have one. I just mashed it around in the bowl with the spatula.
For $1.70, I got just over 6.5oz of butter and 1 cup of butter milk.