Our friends, the
Jacobs
, came over to bring in the new year with us. We love their family and we are all alike in so many ways.
New Year's Eve:
The kids watched some movies.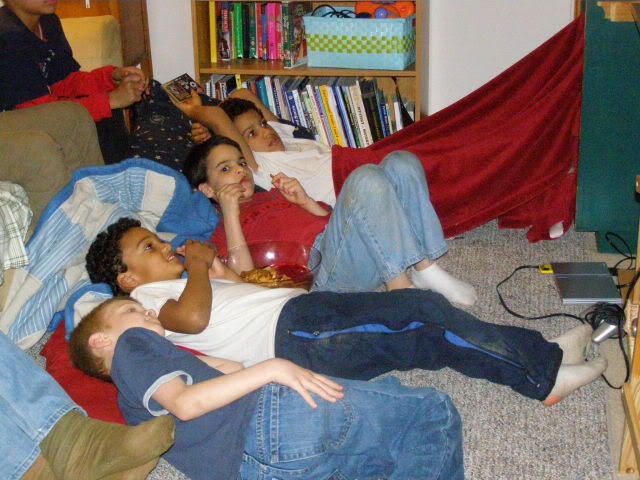 The adults played Monopoly. It happens to be Leon's favorite game.
However, it is Jason's least favorite. He says, "Monopoly is the Devil."(bonus points if someone can name that movie)
But he'll humor the rest of us and play anyway.
I think Tawna is plottin' on us.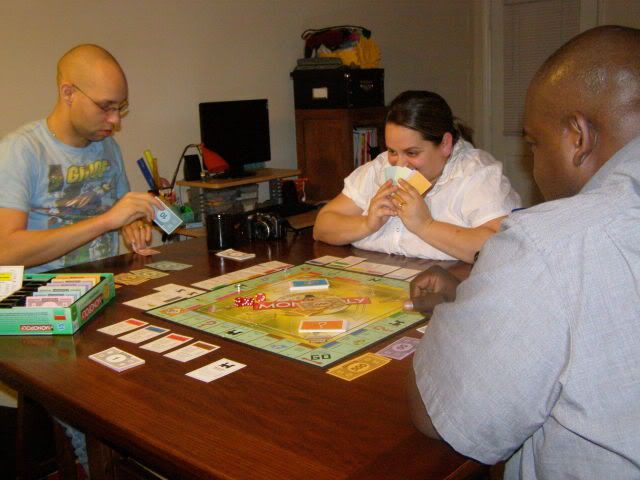 Sigh...Leon, Leon, Leon. I do know the rules.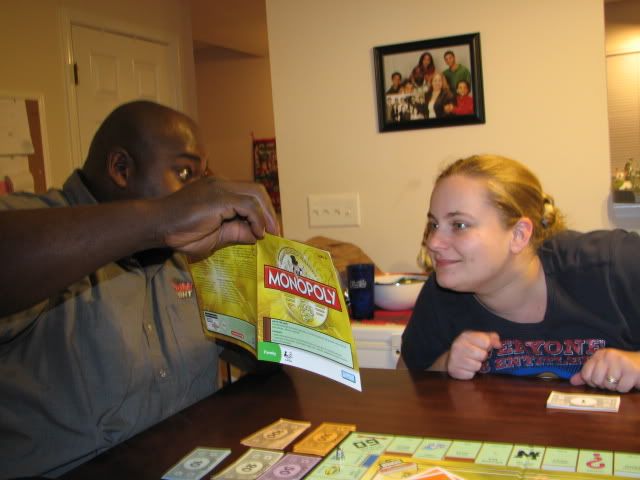 We were so caught up in the game we almost missed the changeover.
Look's like the Jason wins the gold! Good sport that he is.