Jeremiah was antsy today.
He perused the sticker stash till he found what he wanted. Robot Eyes.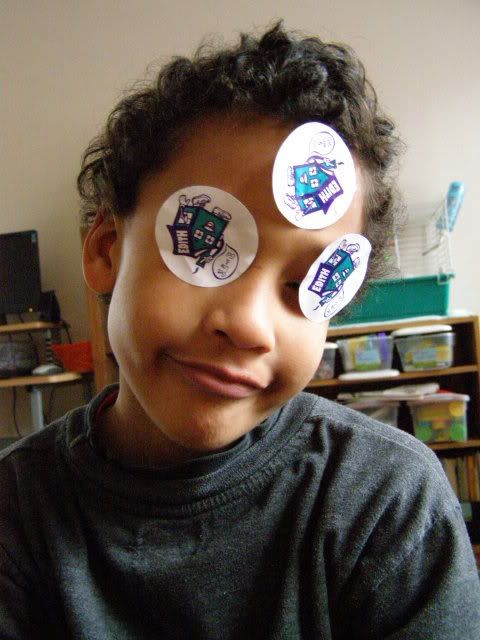 Here is he's making what he calls a "Mr. Jason" face. Maybe Tawna understands....I don't.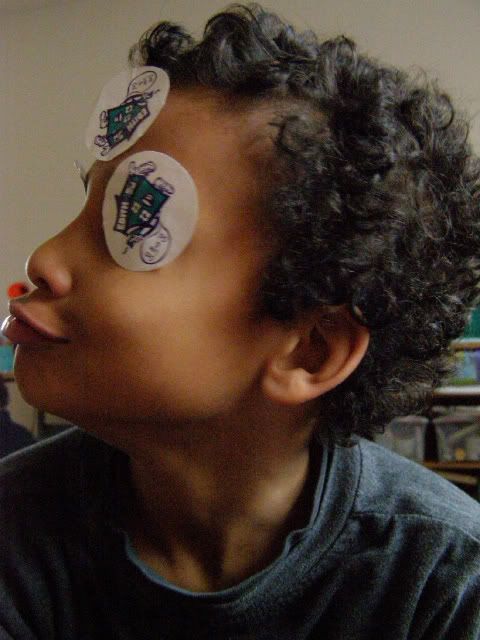 "Look! My eyebrows are still stuck on the stickers!"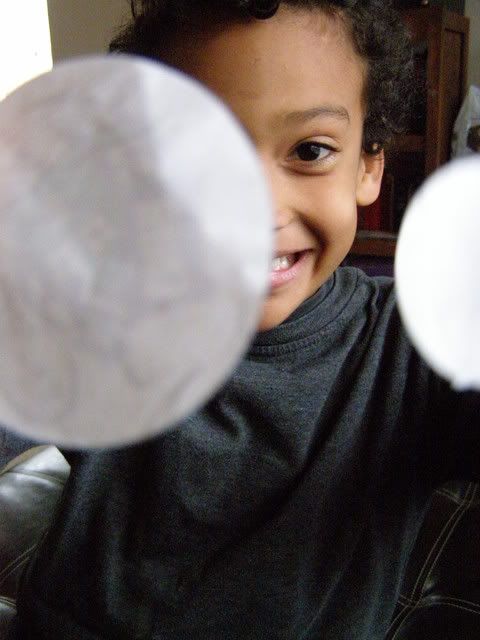 But being a Commanding Officer of The Secret Fun Police, I decided he needed to do something more Constructive with his time.
So I gave him the BANANAGRAMS and had him do his spelling with them. Apparently I ruined his day...maybe even his life...sitting him down with a school game. SLAVE LABOR!
Then he spelled out sentences.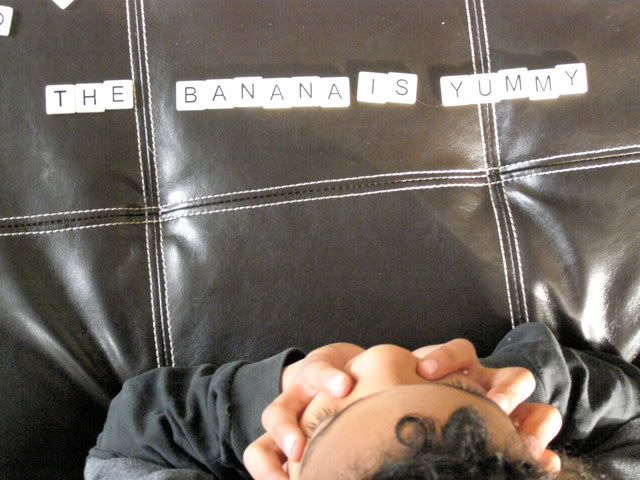 Pitiful.