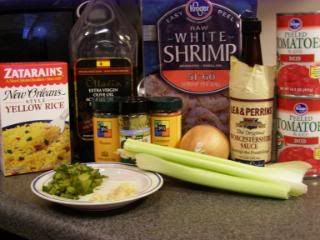 Ingredients:
1lb bag small raw shrimp
2 T. oil
1 green pepper, chopped
1 onion, chopped
3 stalks of celery chopped
1 C. dry cooking sherry
3 C. shrimp stock
2 cans diced tomatoes + liquid
2 t. salt
2 t. sugar
1 t. thyme
2-3 bay leaves
3 cloves garlic, pressed
2 T. Worcestershire sauce
1/8 t. cayenne pepper
So I forgot the cooking sherry and had to make an emergency dash to the store.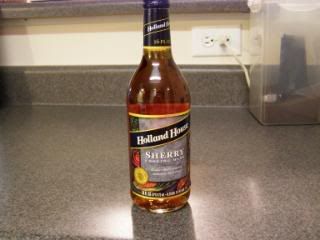 We're good now.
Peel the shrimp. This was my first time ever handling shrimp. It really isn't as hard as it seems.
I loosened the shell from the body.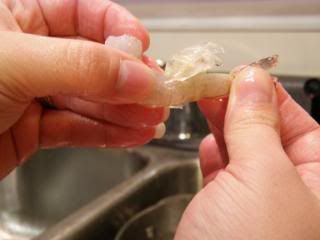 And gently pulled off the tail.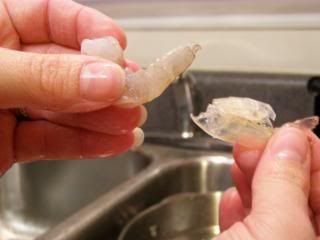 Set the shrimp aside and boil the shells in 3 cups of water for 10 - 15 min. Skim out shells and set the shrimp stock aside.
In a pan cook the green pepper, onion, and celery in 2T of oil until soft.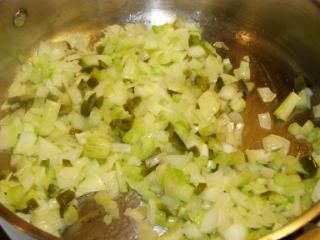 Now add the sherry, shrimp stock, tomatoes + liquid, salt, sugar, thyme, bay leaves, garlic, and Worcestershire sauce. Simmer for 40 min.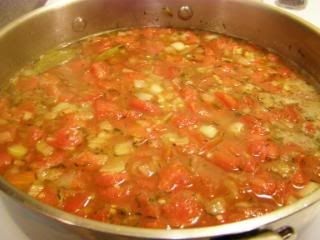 At this point I cook the rice. It is really good served with Zataran's Yellow Rice. The rice takes 25 min to cook.
Mix :
1/2 C. cold water + 3 T. flour
Then add to stew and bring to a boil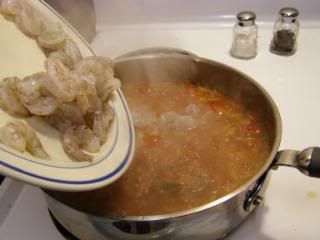 Add shrimp and cayenne pepper. 1/8 t. was fine for us. You can add to taste.
Boil for 5 minutes. Serve with rice.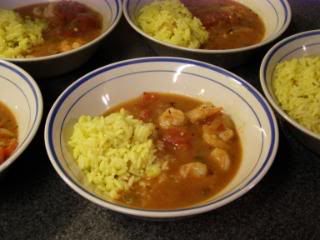 Recipe courtesy of Linda Harford. Thanks Linda!