Do you use a table cloth? You should. It protects the surface of your table and keeps it looking new.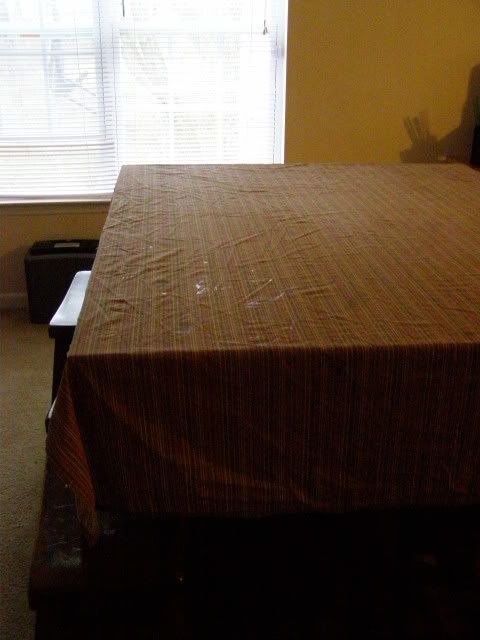 This table cloth is *ahem* on it's way to the wash (please ignore syrup from breakfast). It's made from oilcloth and extremely durable. I have a few that I rotate out as the other is washing. The kids also use wipeable place mats to extend the washing time of the tablecloths.
It may seem like a bit of a nuisance. But with such a durable no frills kind of cloth, it's really no fuss at all.
See? Nice and new. I've had this table for a few years now. Not a scratch or a ding on it.
Visit Melissa at
Coffee with Me
for more fun household tips.