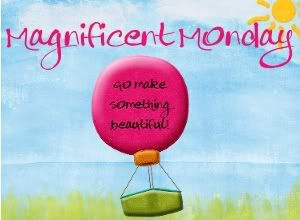 I like wearing make-up. It makes me feel more...polished.
I don't like going to a lot of trouble. I also hate taking it off at night. I also hate the end of the day "heaviness" that comes from wearing foundation, powder, blush, eyeshadow, eye liner, and mascara.
So I finally decided to throw out all the "rules" that I've ever been taught.
Here is my daily to semi daily arsenal.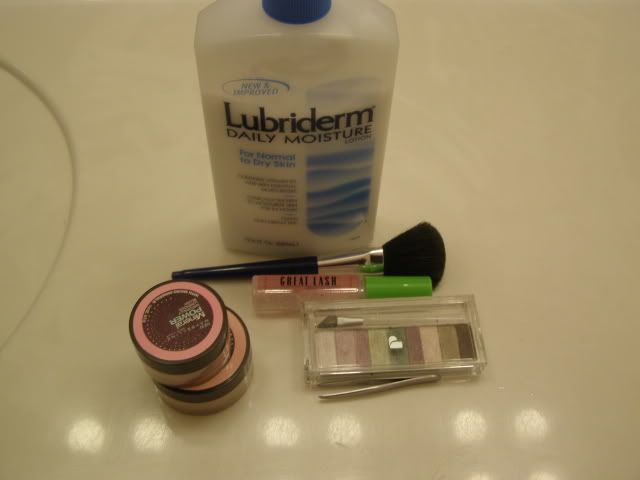 I pluck daily. Don't worry you are a big girl, you can build up your tolerance. I apply the Lubriderm generously to my eyebrow and letting it sit for about a minute. Then I spend about 15 seconds plucking a few hairs. I only get the ones that are stray. Sometimes I neglect my eyebrows and they huddle together for comfort...right across my forehead. Hello, Unibrow.
When I'm just hanging out at home. I only use the clear mascara and a thin layer of eye shadow. I put a dark color just at the top of my lashes...I like to use green to match my eye color. Then I like a very thin layer of light pink.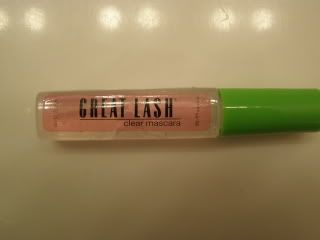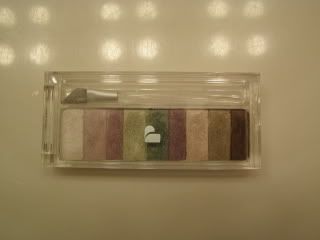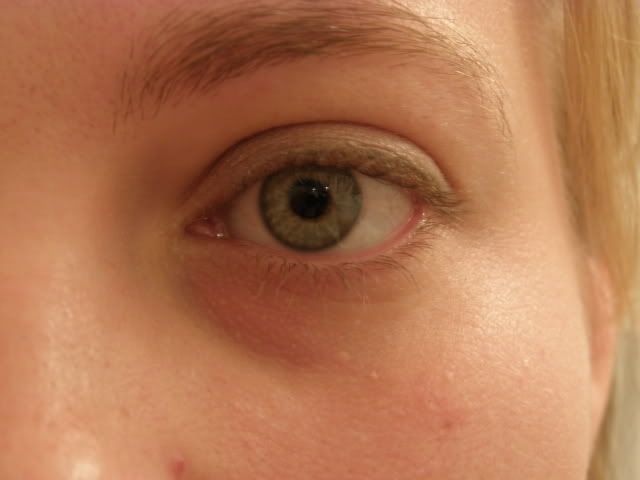 This is me just hanging out at home. I "threw myself together" in less than 2 minutes.
When I'm going out I'll use a powder foundation and blush. They never feel heavy or greasy. You really don't need something expensive either. Just use small amounts. I also go heavier on the eye shadow and will drag out the icky gooey black junk if the night is really special. Brand doesn't matter. I hate washing off mascara.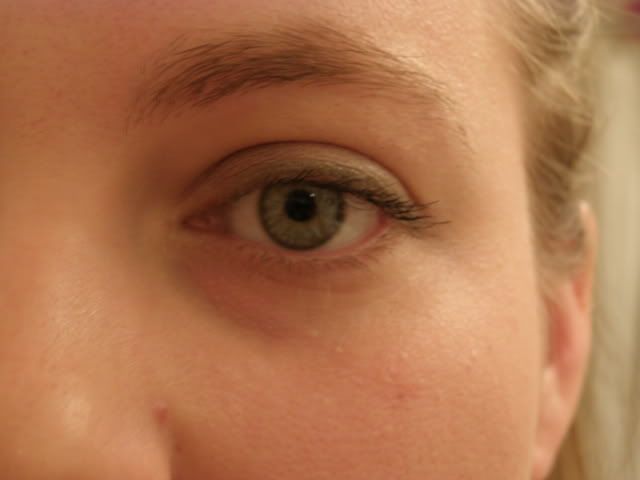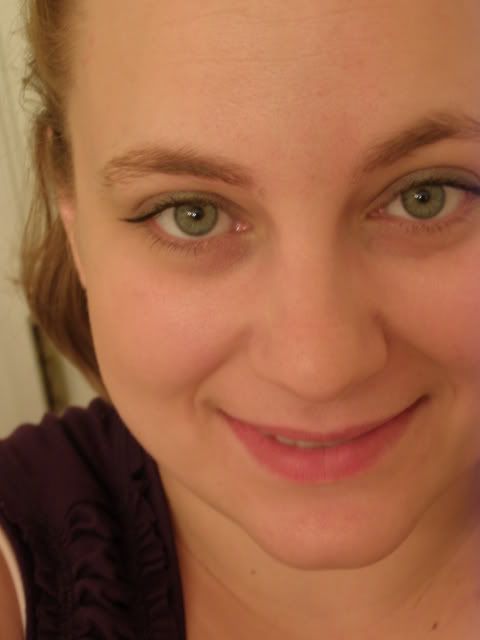 Join me in Magnificent Monday. Go make a difference in something today. Share a beauty secret, clean a window, anything you want! Then come back here and link up to me. Be sure to link back to me in your blog posts, you can use my banner if you want.