We met up with friends in our state capitol. First we spend some time touring the history museum.
This exhibit is dedicated to David Marshall "Carbine" Williams who designed designed firearms while in prison. His is a pretty cool story.
November 13, 1900–January 8, 1975 Carbine was an American designer of the short-stroke piston used in the M1 Carbine as well as the floating chamber operating system for firearms.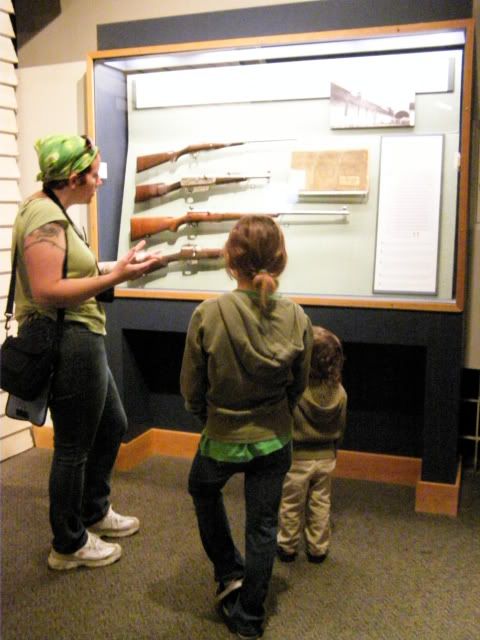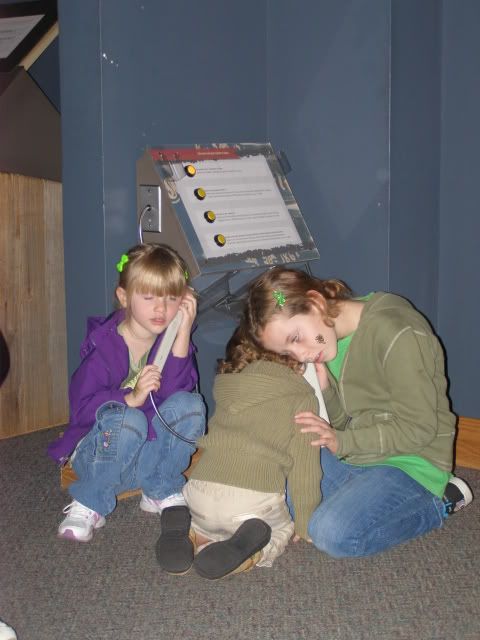 This nice lady had some neat Native American artifacts. She took the time to explain what she has to the kids.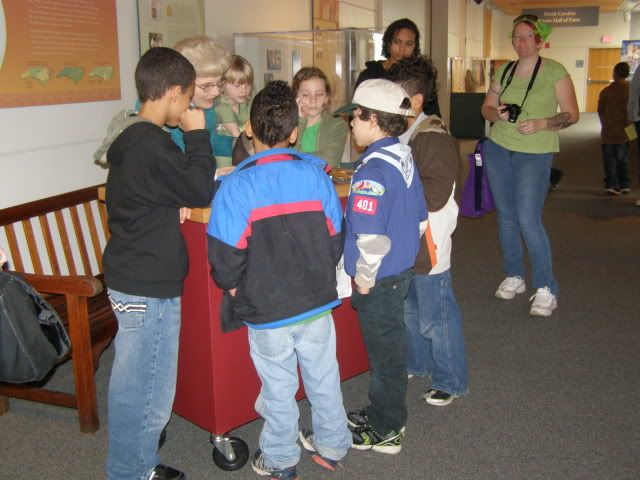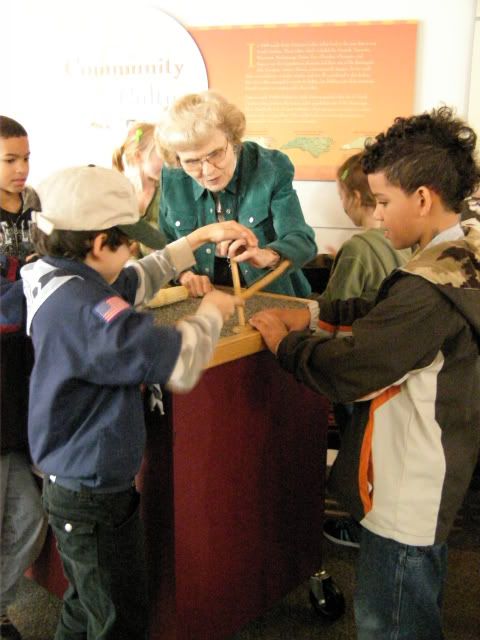 The kids were so receptive to her teaching that she stopped and told them a short story about the oldest artifact in the entire museum. This is a very old canoe that Native Americans made by hand using fire and handmade tools. Our nice lady even pointed out the old burn marks from the process of burning off branches.
The kids all jumped in the kid friendly replica for a picture. It's a Museum of History "must do".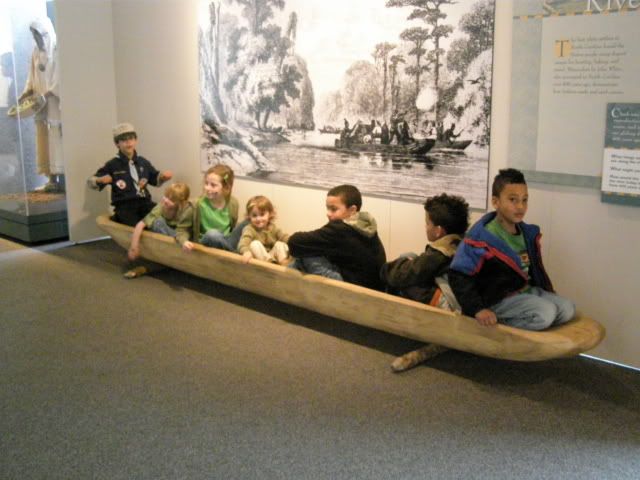 And of course we had to flock to the Sports Hall of Fame.
There was another volunteer demonstrating cloth weaving.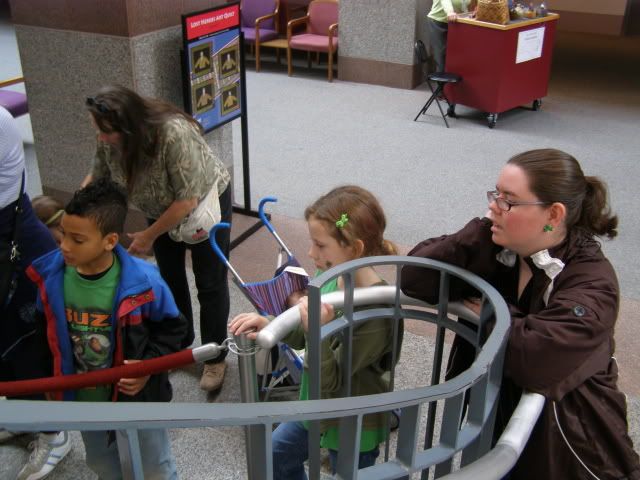 After the Museum of History it was on to the Capitol Lawn for a picnic lunch.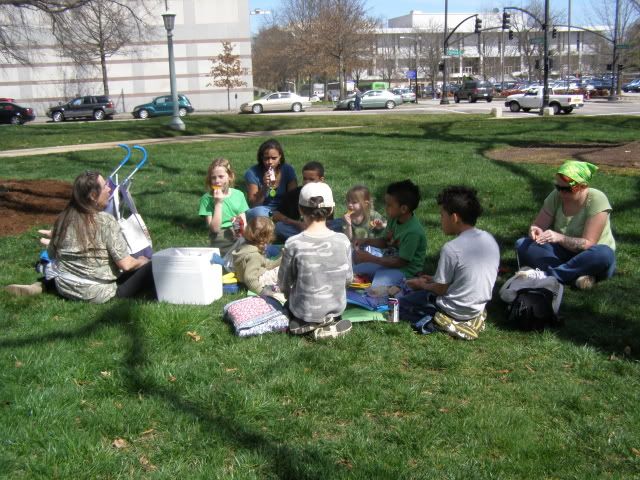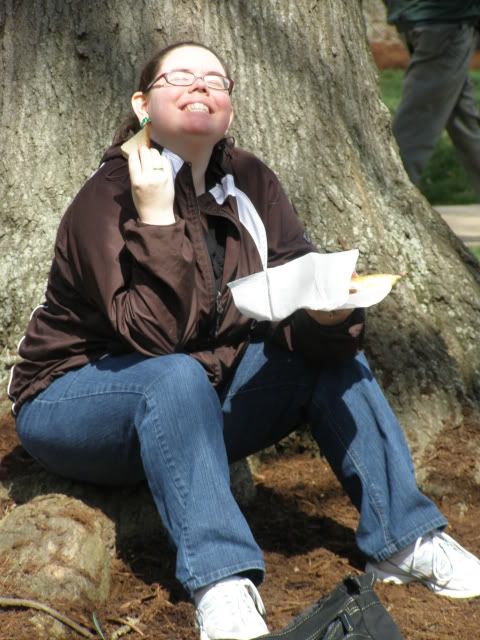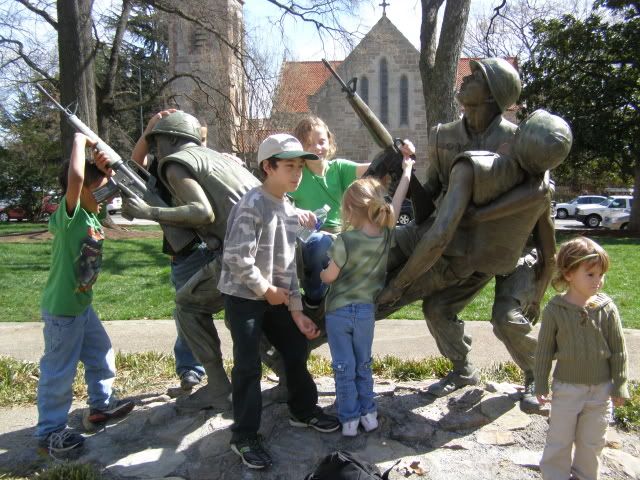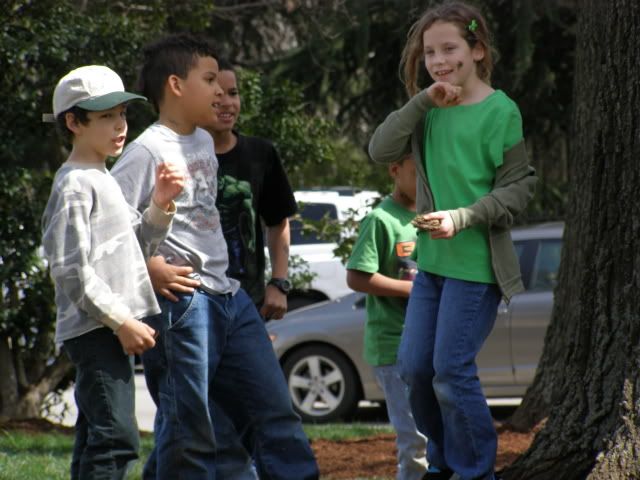 After lunch we squeezed in a tour of the capitol building.
(I never remember to take a picture of the outside of the building. This picture is not my own)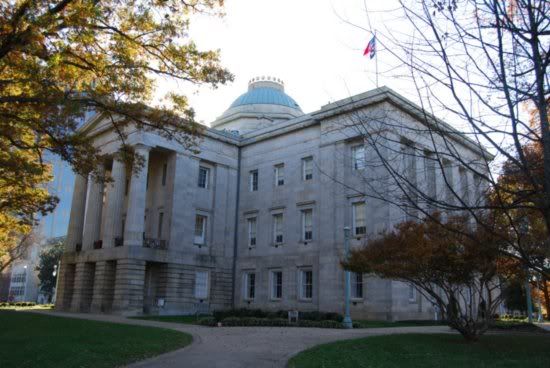 The inside of the dome is incredible.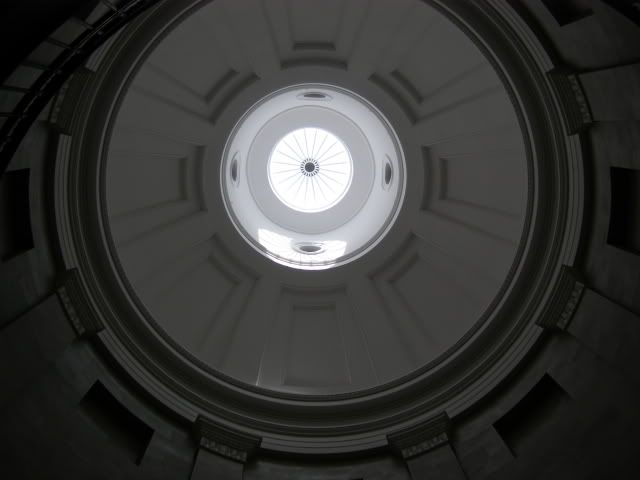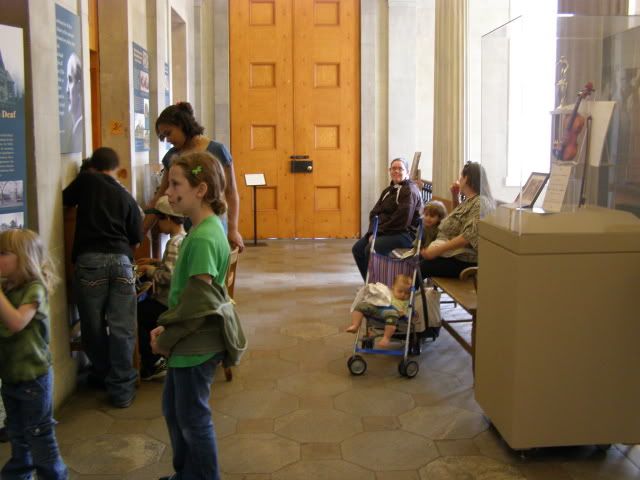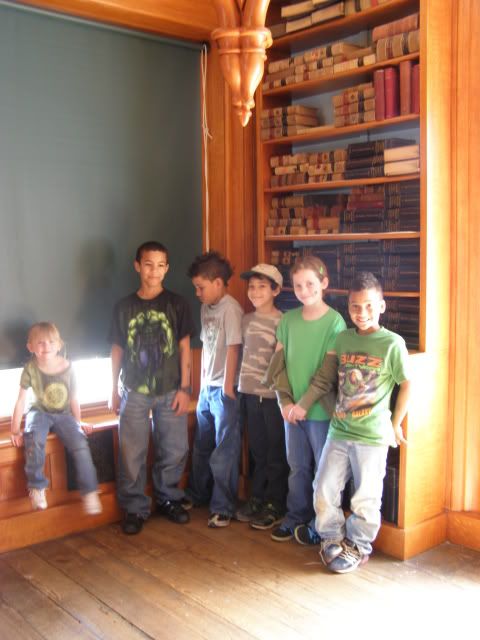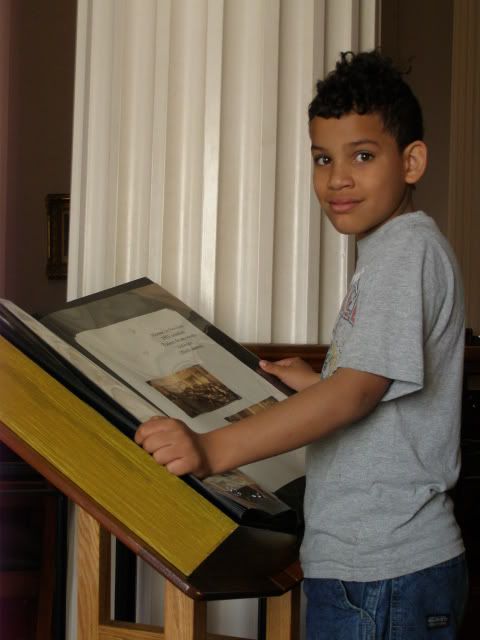 Some of us had a little more time to kill so we went on to the Museum of Natural Science.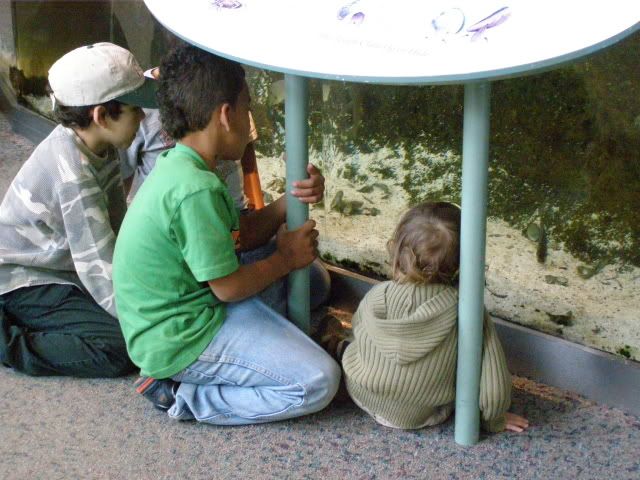 As we were leaving we passed by the bell. The kids stopped to investigate.
Elijah was the only one brave enough to ring it. And boy howdy! It was LOUD.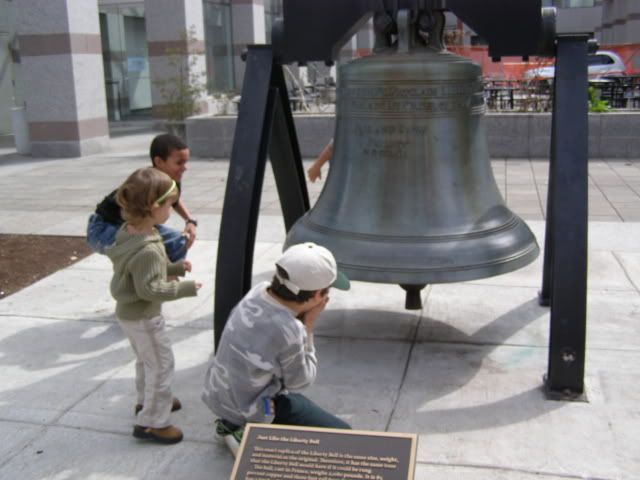 It was a great day, full of adventure!