Tonight, Me, Kelsea, Joshua, and Jeremiah are going to watch The Lord of the Rings trilogy. That's right. All 3. We are big fans. Ishmael is visiting family, and Leon is away at IOLS training for Boy Scouts.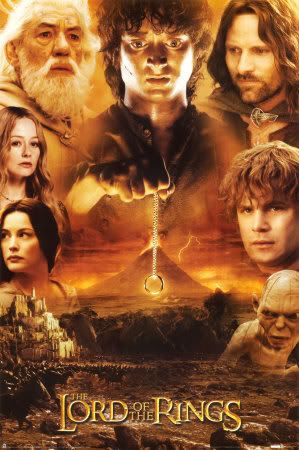 We like to make Family Movie Night special. We start with dinner and make something fun. Usually it's
pizza
. Tonight we set up a taco bar.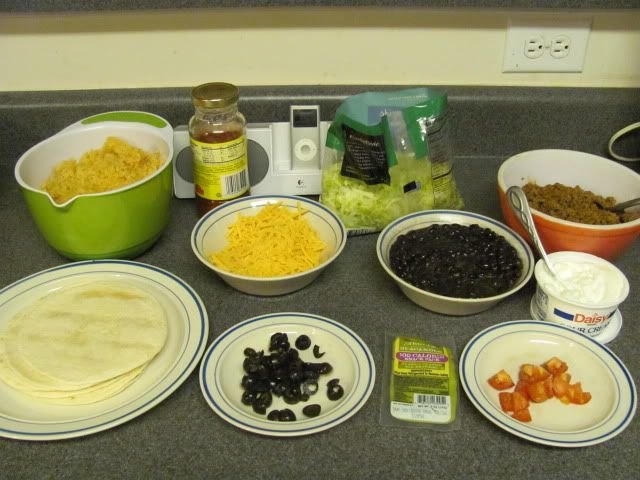 This is my favorite meal.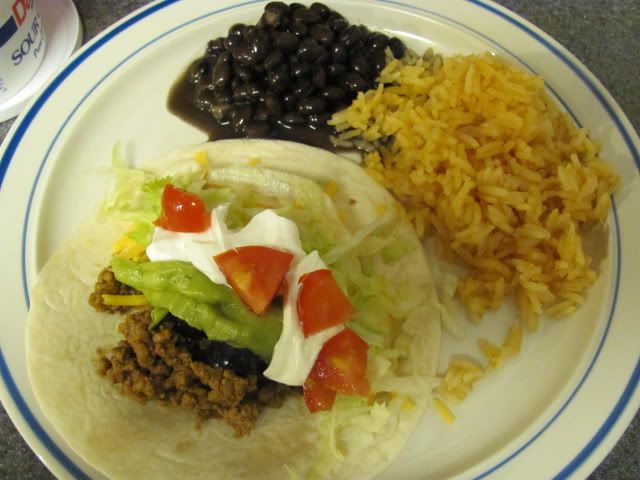 We also have a treat and some
popcorn
while we watch the movie. Sometimes we'll have brownies, or ice cream, tonight we had "movie candy". We take our favorite candies and divvie them up into little cups. I usually cut the Twizzlers in half so they fit. We have gummi bears, gummi soda bottles, and a square of chocolate each.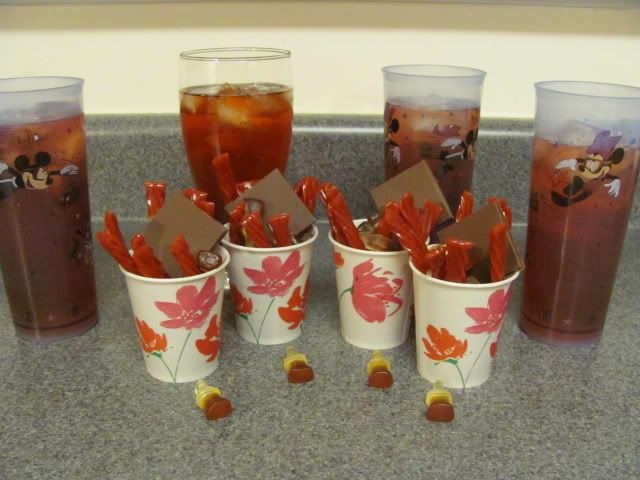 The "mom reason" for the cups is to cut back on the sugar while making it special for the kids. They get to sit in front of the tv with their treats. Having food in the living room is a big deal around here.
The drinks you see in the picture are actually
unsweetened rasberry tea on ice
. If you haven't tried this refreshing treat, you need to soon! It's perfect!
What sort of things make family movie night special in your house?