We went to Bug Fest at the Museum of Natural Sciences. There were so many neat things to see and lots of interesting people to talk to.
Here the kids are looking at hissing cockroaches, preying mantises, and leaf bugs.
This table had representations of how many bug segments are allowed per gram of popular processed foods. Yummy...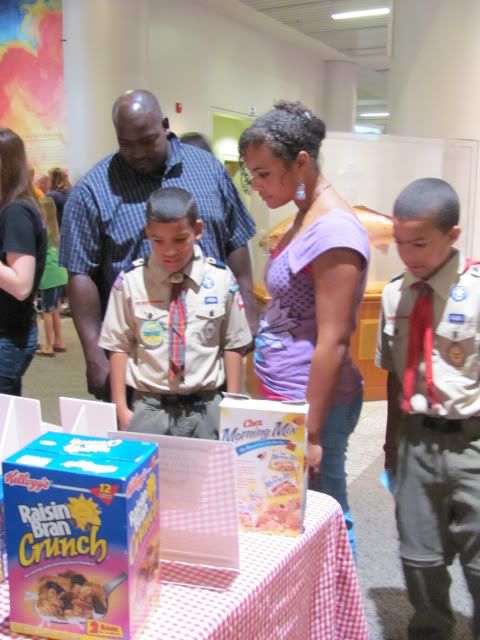 The Scorpion display.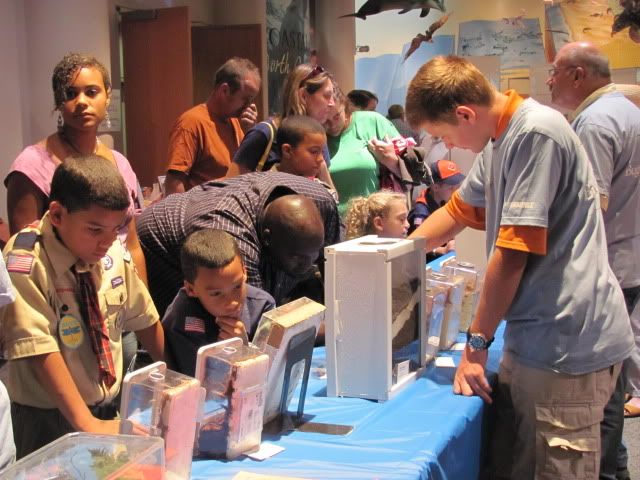 There were lots of crafts. For the most part the boys have outgrown these types of things. But Jeremiah can't resist a buggy transformation.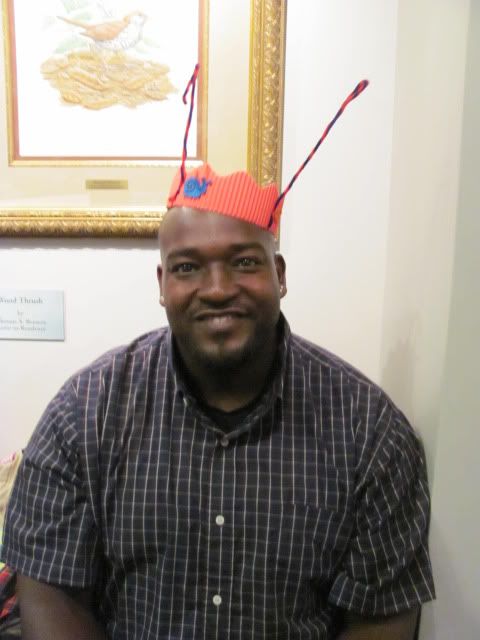 Visiting the bee keeper.
A celebrity sighting.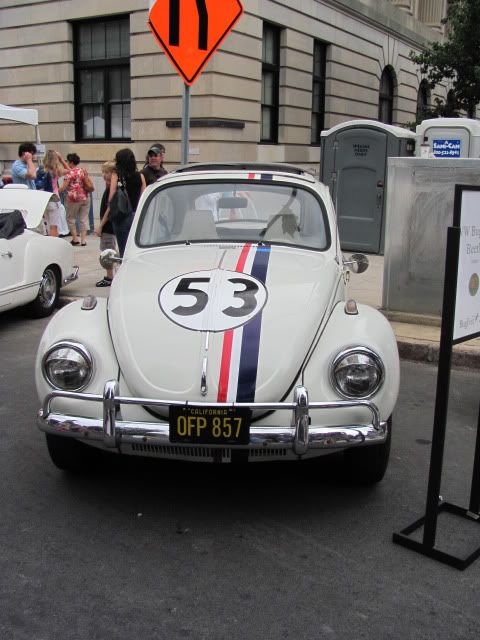 More motor bugs.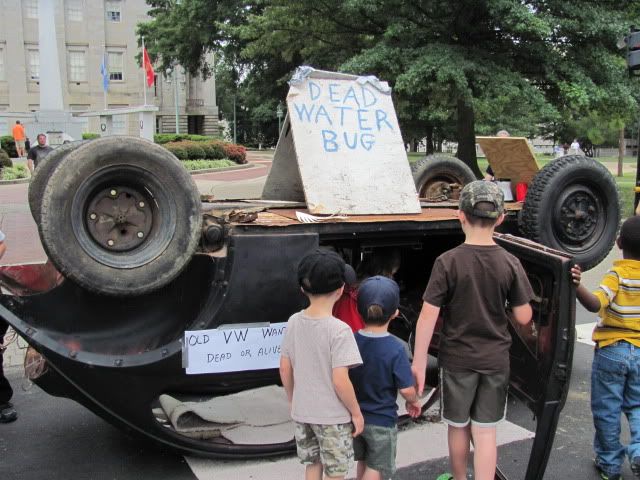 A couple of lady bugs.
BTW, the boys were there in uniform because the BSA was giving out a special patch to scouts.