The battle to fit Kelsea for Pointe shoes has been long. No local ballet stores carry a size that fits her, on place even told her she would not be able to find shoes in a size she would need. Her feet are long, wide, and flat. Not a very helpful combination.
Gaynor Minden was there to help. We downloaded their foot tracing pages and mailed them in for our order.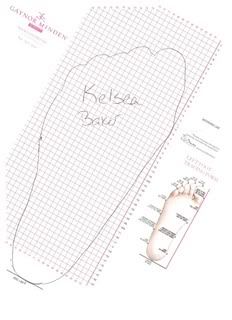 We've been really nervous about the fit.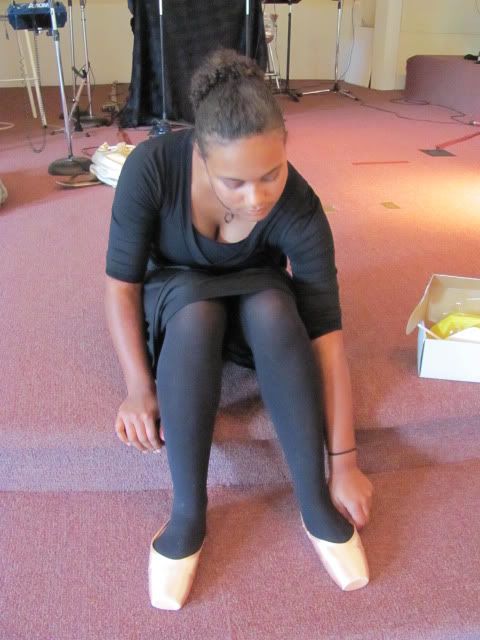 They're on. Here we go.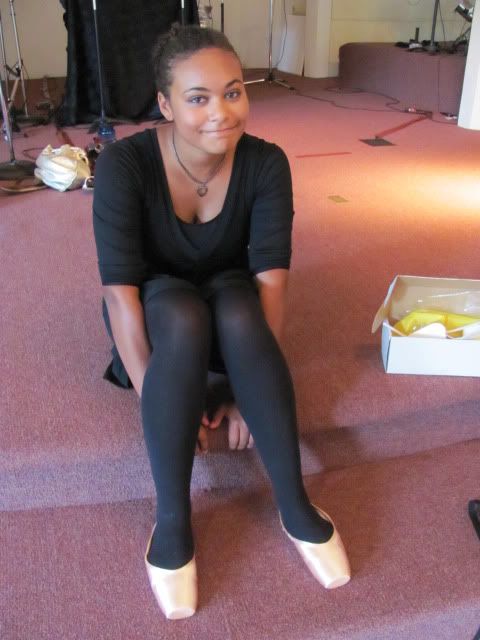 So far so good. They appear to fit nicely so far.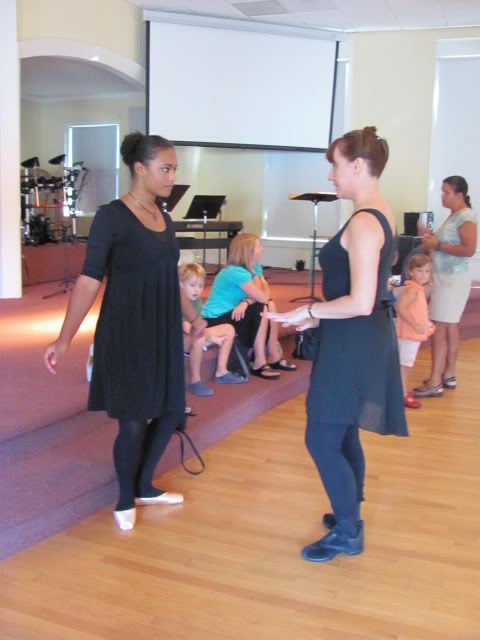 We won't really know for sure until she attempts to get up on Pointe. We'll have to sew on the ribbon and adjust the elastic. I'll update next week and let you know how she does.