We went to the Pyle's house to enjoy a day of swimming, card playing, and grilling.
(I've been terrible about remembering to take pictures lately, so I only have pics from the pool)
The dads played a rousing game of Keep-Away with the kids.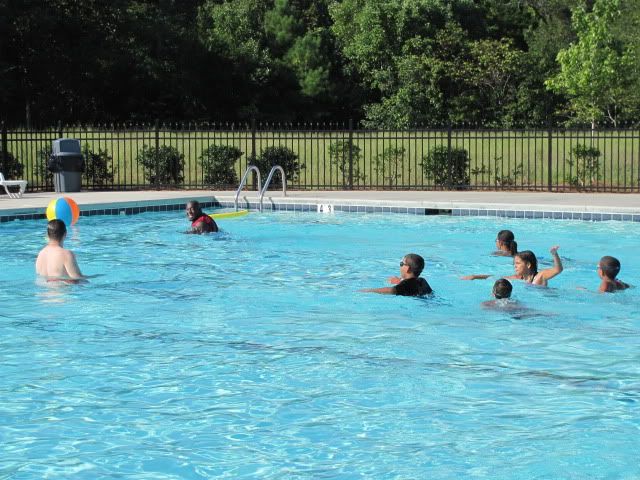 The kids never stood a chance, but that didn't stop them from trying with everything they had.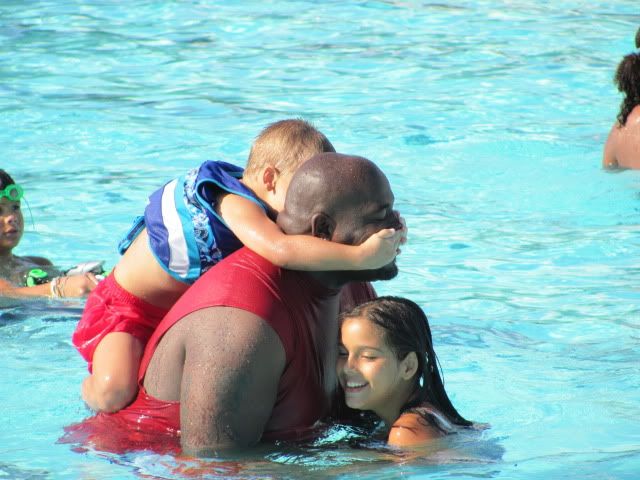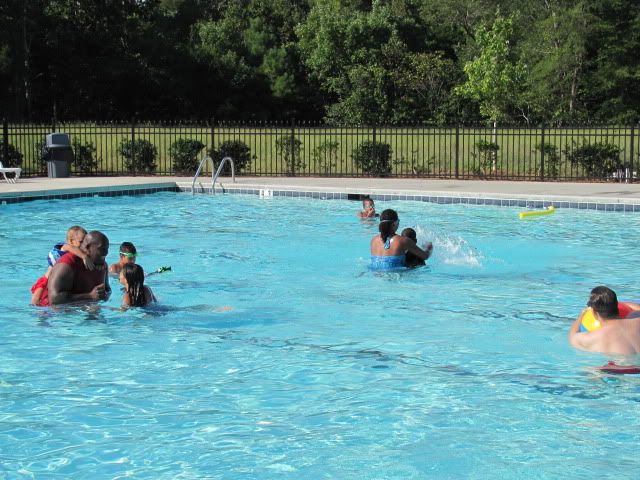 The water was really cold, but we had so much fun we didn't care.