Occasionally, different companies or organizations offer resources for schools. Usually they also include homeschools.
I've recieved free things from NASA, USDA, Pizza Hut, and more. Today we recieved a package from Subway. It's part of a program called Step It Up.
Honestly, I had forgotten I signed up. So it was a lovely surprise this morning.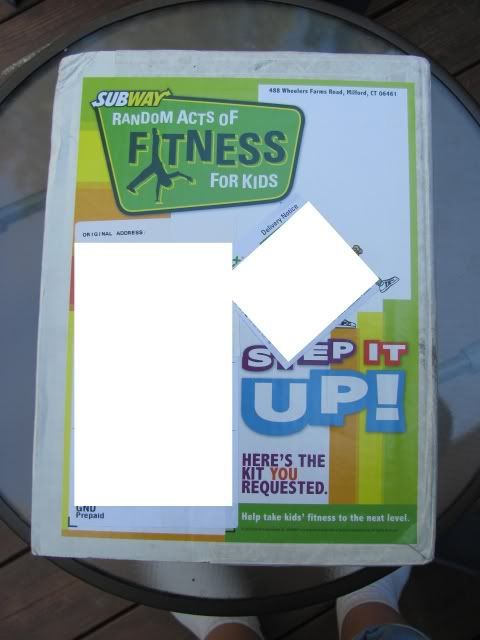 It was full of so many goodies, I'm not sure where to start. There are pedometers for the boys, lesson plans, and a calendar.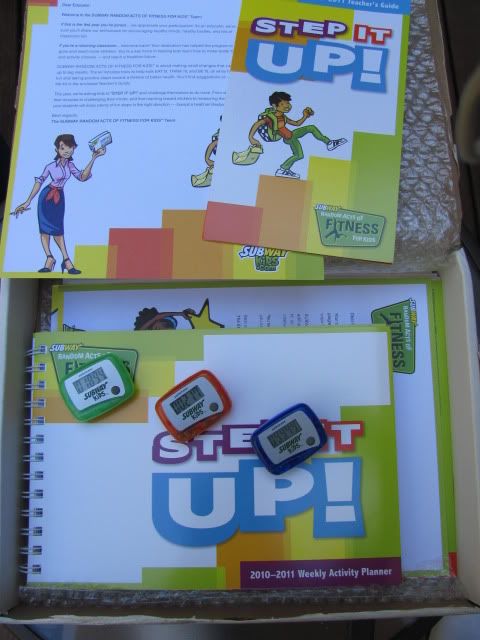 I'm sort of excited about this one. I think if I motivate the kids to get moving, that they will help keep my momentum going.
Look stickers!! I love stickers.