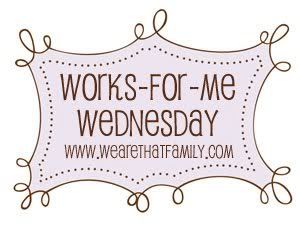 I almost never pick up things on a whim these days. We plan and budget everything we buy. BUT I was at the mall and these fun little shopping bags were on clearance! They are perfect. They fold up and go in this little pouch. The pouch is just the right size for my purse.
The bags are a great size and surprisingly strong. They are very pretty too. It makes me WANT to use them! And since they are already in my purse I have no excuse! I still keep the other ones in my car for the big grocery trips. I don't have quite enough to completely say no to the plastic ones, but I'm getting there.
Fun market bags to help take care of our created Earth??? Works for me!
[Join Kristen over at
We Are THAT Family
for her
Works For Me Wednesdays
blog meme.]