We celebrated his birthday a day early. Thursdays are busy here. I didn't want him to hang around until after 9:00 waiting to celebrate his birthday. That would kinda suck.
He had nachos for dinner. His current favorite.
Ishmael is a nonconformist...like his mother. This is the 2nd time he wanted an all out ice cream sunday for his dessert rather than the traditional cake. Take note of the backpack he's wearing. It's a hiker's pack so he can do lots of hiking/camping. That is if he doesn't wear it out from wearing it so much. lol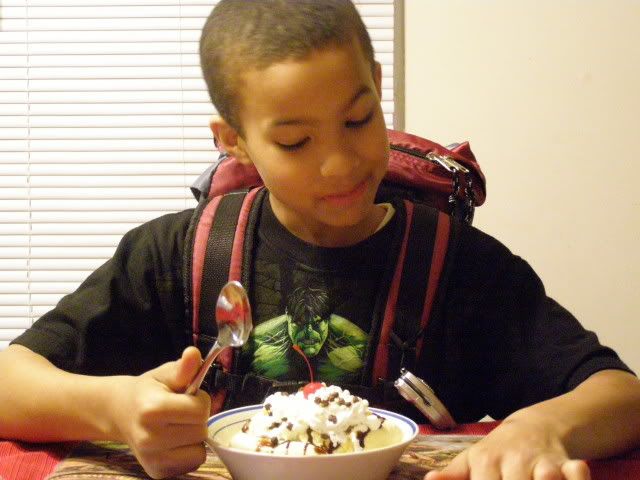 He has everything but the nuts. We are laying off until we get a nut allergy screening.
He and I went through pictures together and he made this collage all on his own.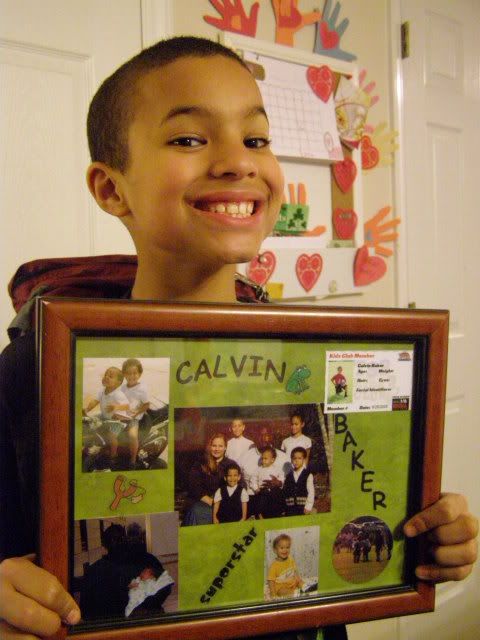 Tonight, Daddy surprised him with a new pocket knife.