We start our event with the chili tasting! This is the most important part of the evening...imho.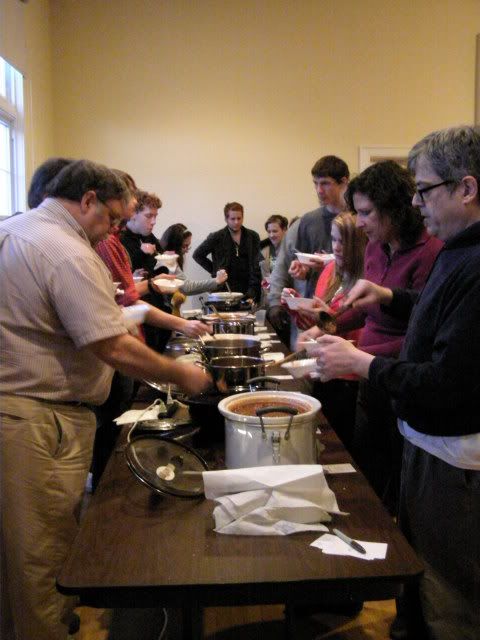 The voting booth.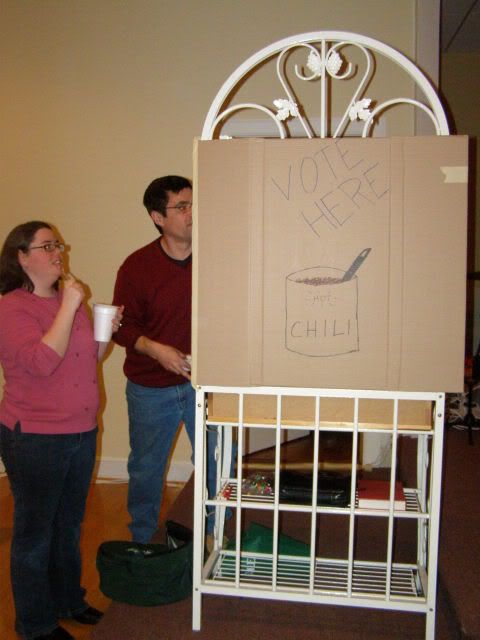 Oh that's right. Some game was playing.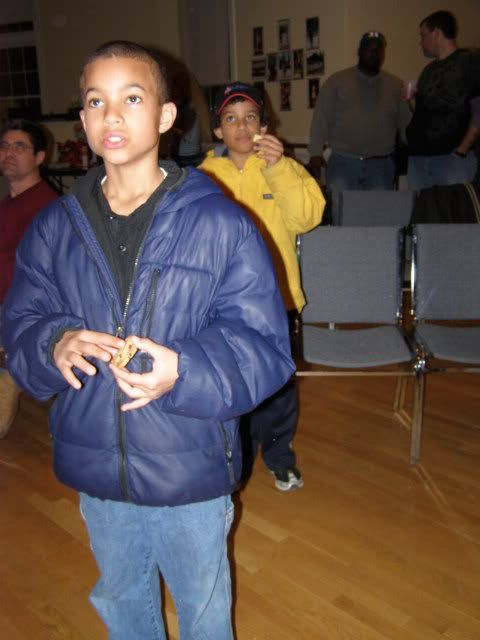 "Midway" through the game Amy announced the winner of the Chili Cook Off.
Leon took first and Dale took 2nd. We decided the crockpot makes the difference. Since Leon and Dale used the same make and model.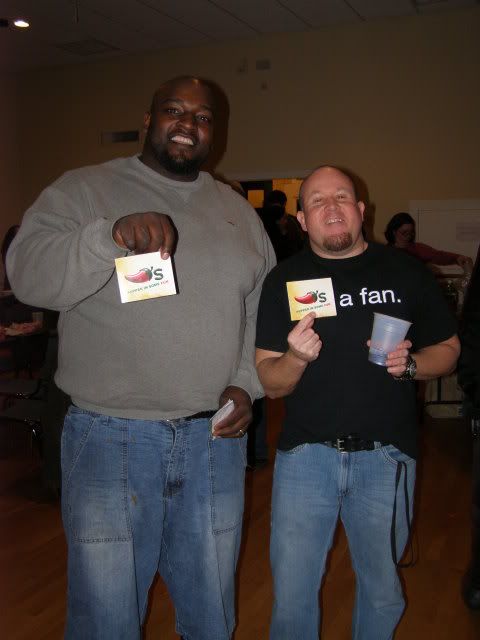 I found a gaggle of girls downstairs.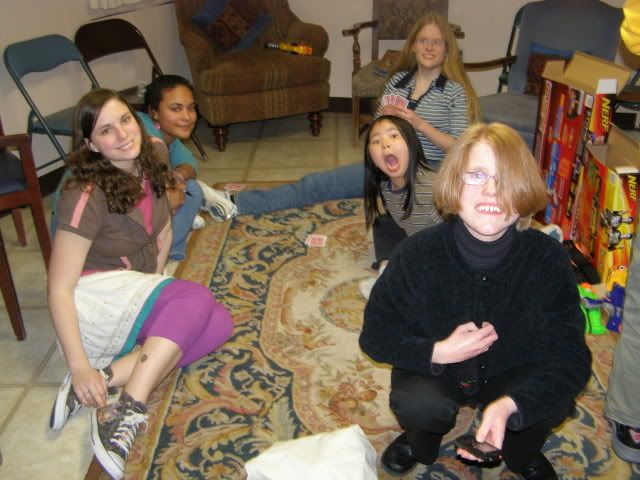 Oh right. The game. Mike and Mike.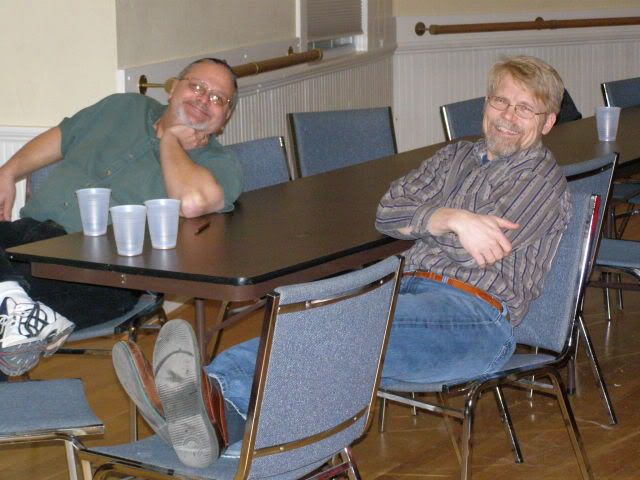 Some people multi-tasked.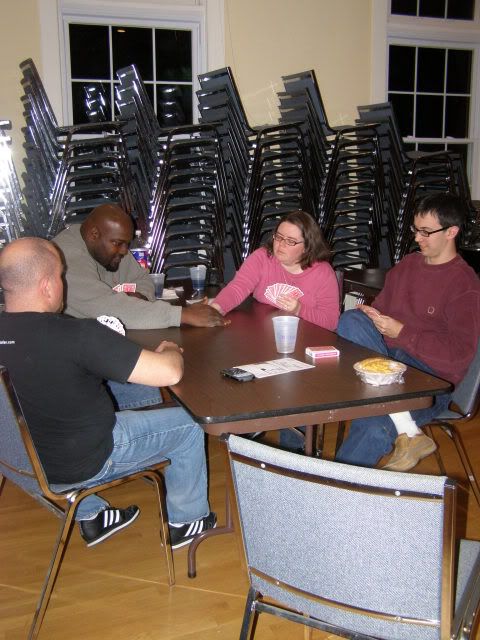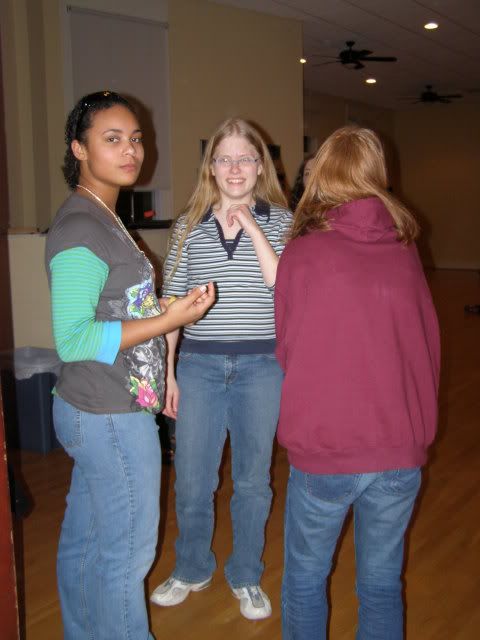 Mr. Mike sweeping the crumbs and other various matter from the floor.