He's totally rocking that vintage 1980's Levi blue jean jacket. He just needs to turn the collar up...and maybe wear a white t-shirt underneath. What's that in his hands? A portable gaming system?
A portable cassette player with AM/FM radio!!!! He's listening to a story on tape.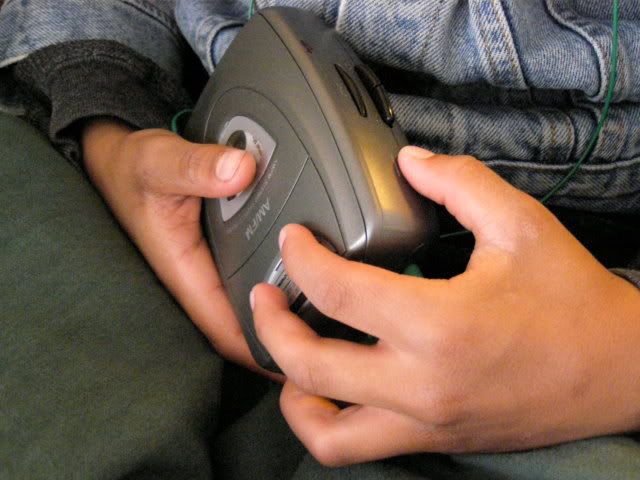 Little dude sure knows how to take us back.