We started our babies today. I was supposed to do this yesterday, but went hiking instead.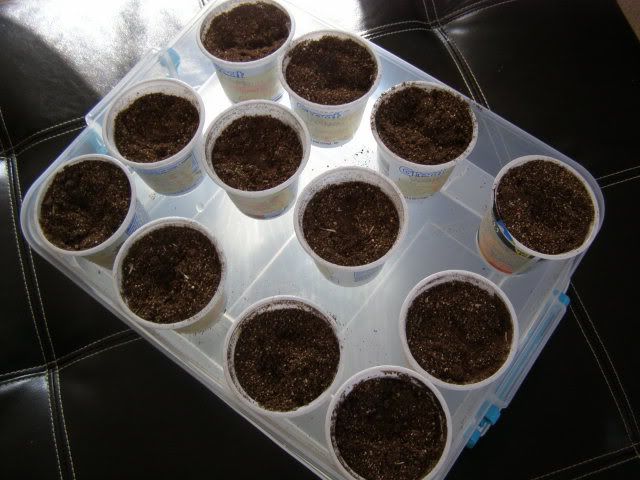 This year I'm making our garden more of a homeschool experience. They will each tend their own pot and prune, stake, and harvest their own plants.
You can see here that each yogurt cup is labeled with a bit of masking tape.
So far we have 3 different types of tomatoes.
Cherry Tomato
Early Girl
Super Boy
I wanted to be sure to get one really good harvest from one type for tomato sauce and then the other ones will be for our weekly/daily use in salads, tacos, or whatever.
We also have some peppers and marigolds planted here. Last year I made the mistake of getting the really tall marigolds and we didn't see any flowers until harvest was over. I'm hoping the marigolds will attract the ladybugs. :D