We go every year to Lyon's Farm to pick our own strawberries. We go a few times a season until our freezer is well stocked with a year's worth of berries. It's such a cheap way to provide my family with plenty of berries for yummy treats.
We usually meet up with
friends
at the farm.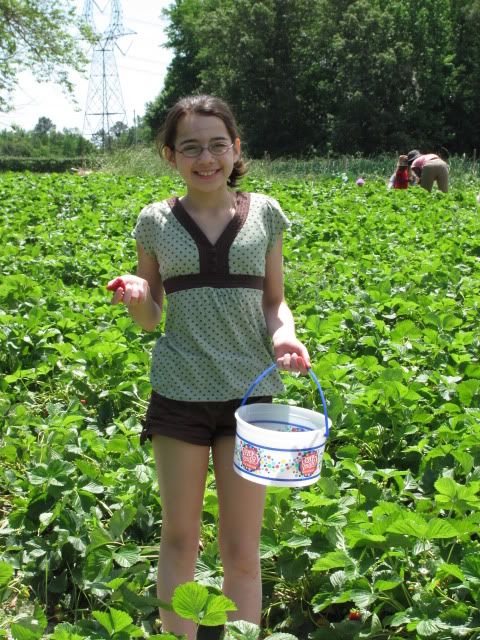 Strawberry picking is much more fun with a lot of hands.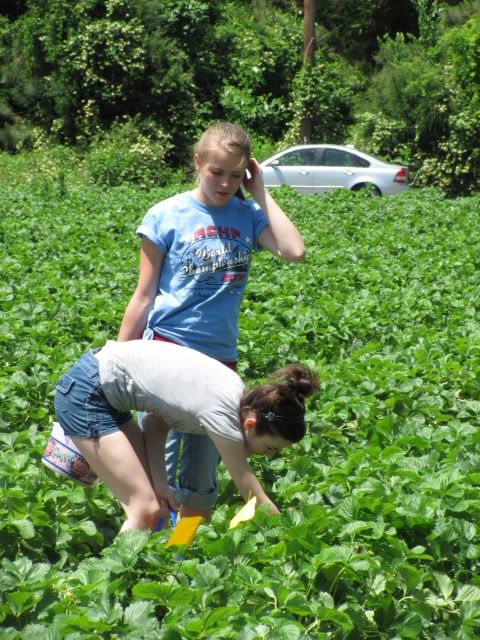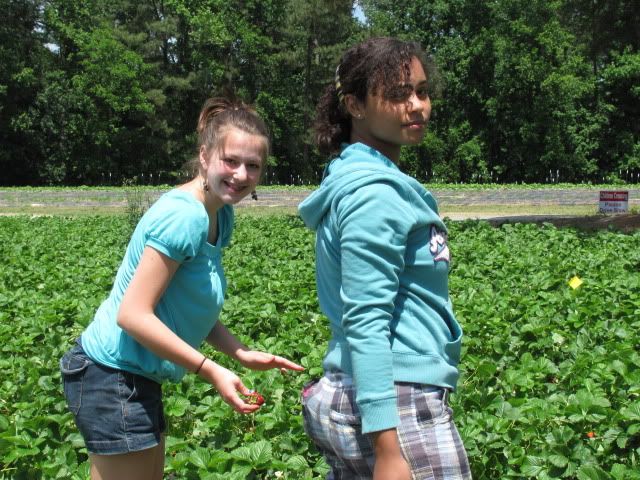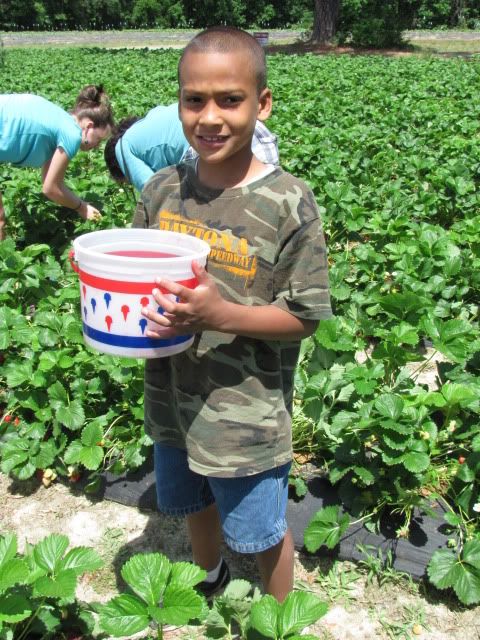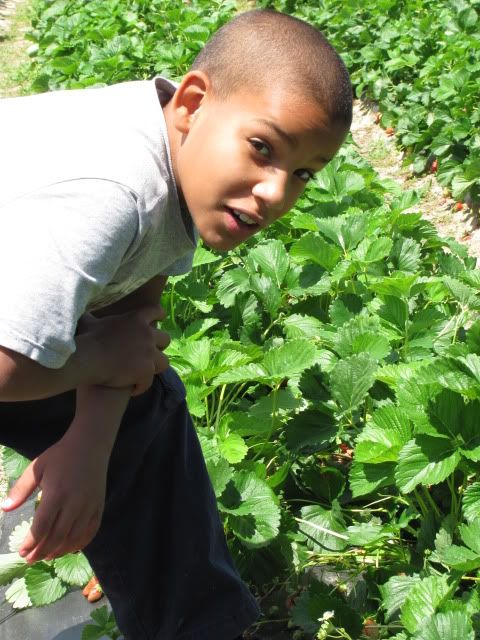 We had so many hard working berry pickers that we didn't even notice how slowly Calvin's bucket was filling up.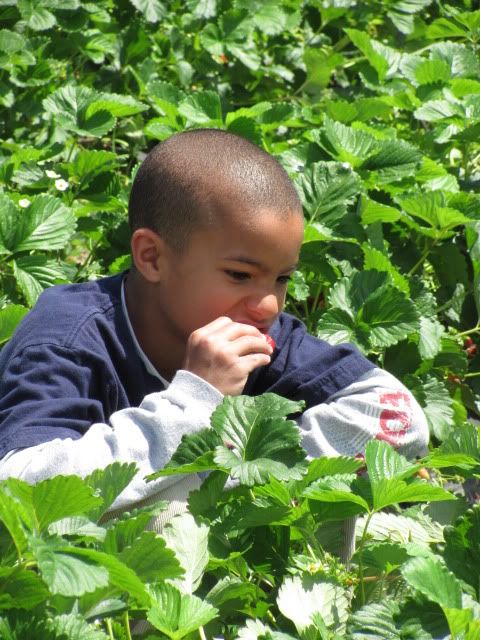 Linda ended up giving him a hand.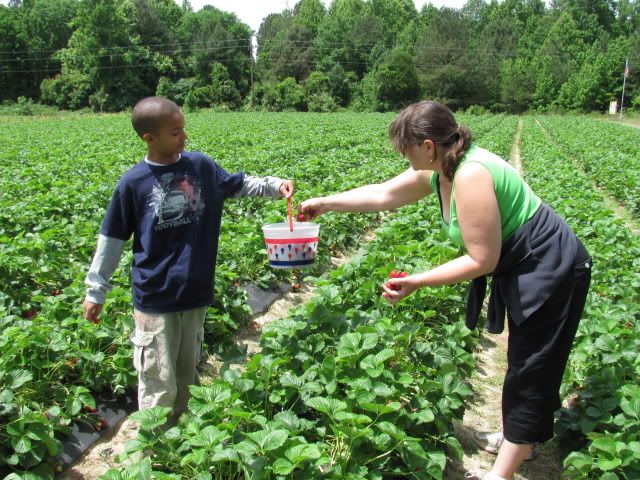 Calvin later complains that his mouth feels funny.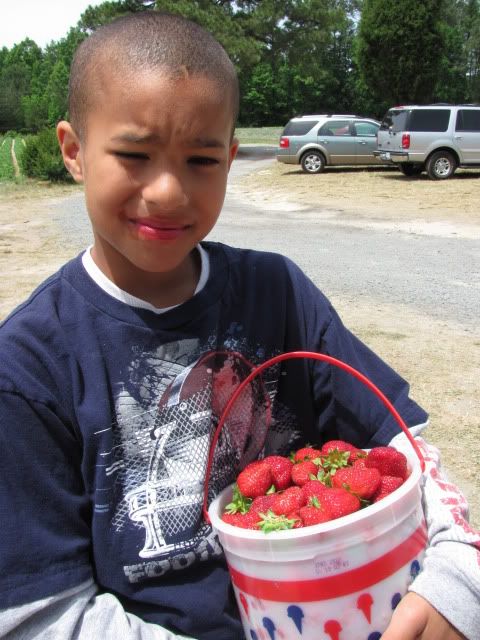 We've noticed that his lips swell up when he's been eating fruit or candy. Linda suggested an allergy to pectin. I think she may be on to something!
After all the picking was done, we shared a picnic lunch.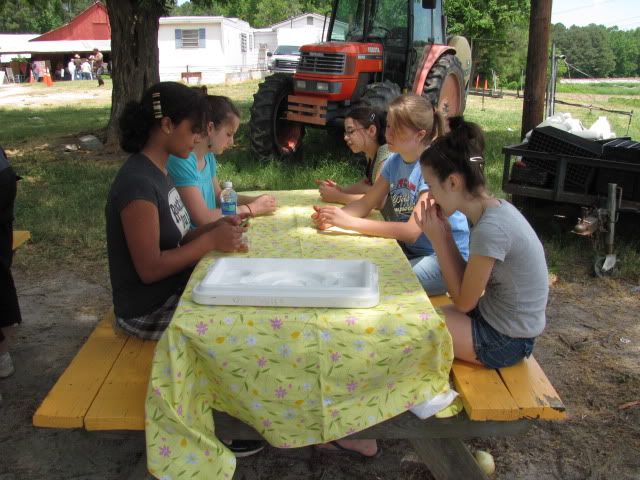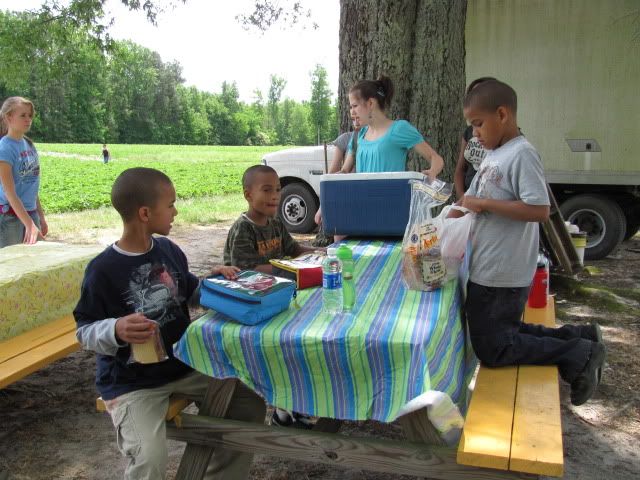 Thank you
Lyon Farms
for being so hospitable. We enjoy your strawberries ever year!