My garden is coming along at an amazing speed!
My Herb Bed: Cilantro, Sweet Basil, Chives, Oregano, and Thyme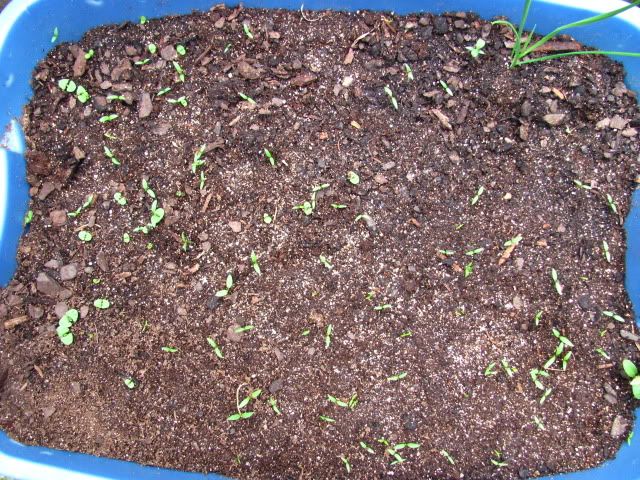 Pretty French Marigolds: (I'm surprised by how long the blossoms last on these)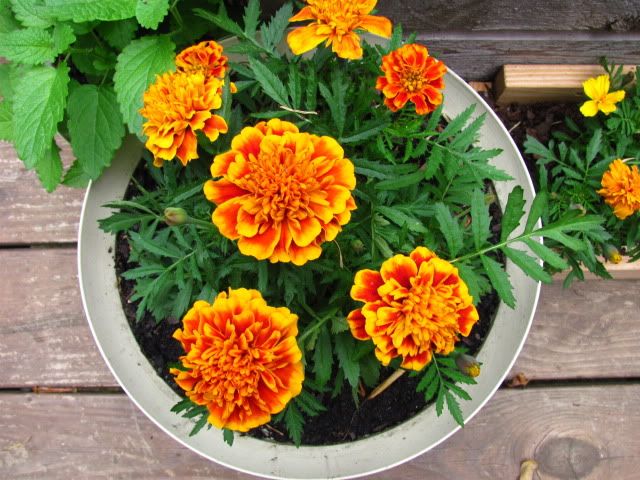 I planted Cucumber on April 29th. This is what they looked like on Sunday, May 2: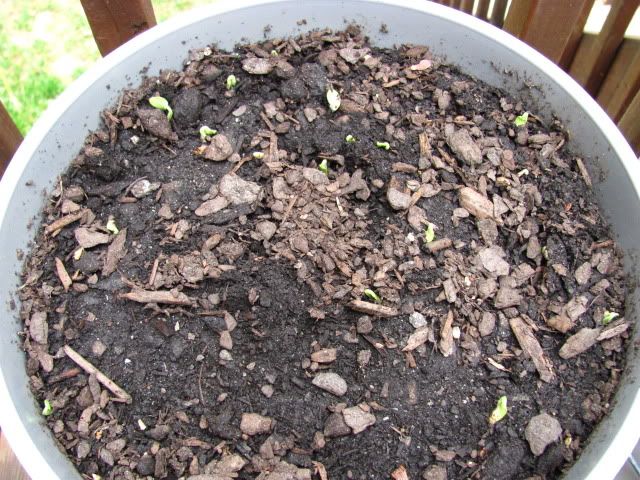 And then yesterday on Wednesday, May 5: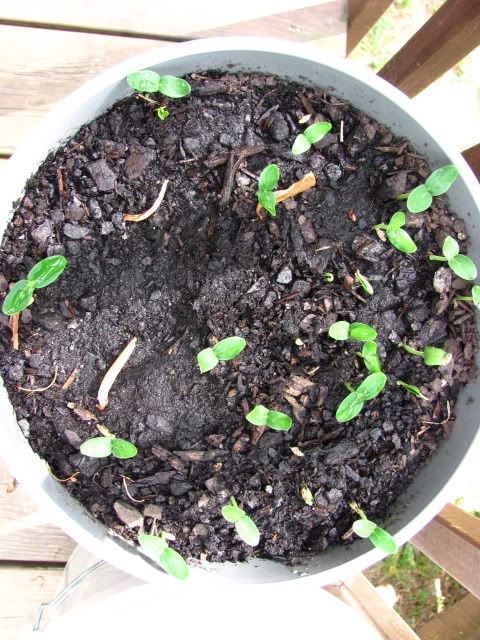 I'm going to have to do some serious selecting on those cukes.
My tomatoes have grown nearly a foot since we first started!
Gardening is so therapeutic. I love digging around in the dirt. Shucks, I just love being outside.