We had our first ever homeschool field day on Wednesday. It was SO much fun! The kids had a blast! There were several activities and crafts to keep them busy and lots of treats to keep them fueled.
Kelsea ran a Milliner Shoppe for any little girls in need of a new hat.
We had some beautiful princesses.
Tammy ran a Sword and Shield Shoppe. These were absolutely awesome! She and her husband put some serious work into our weaponry.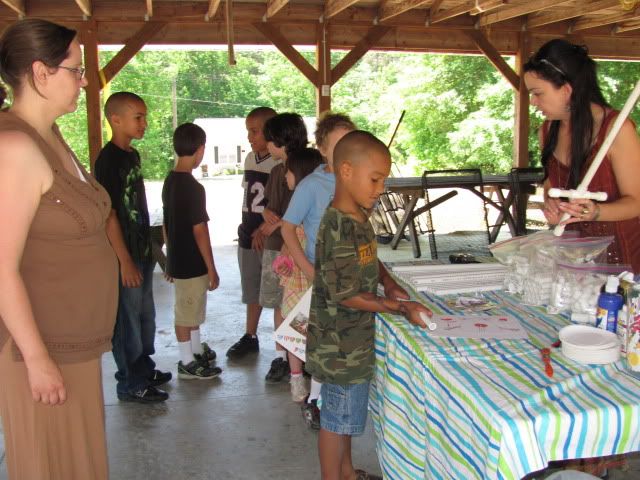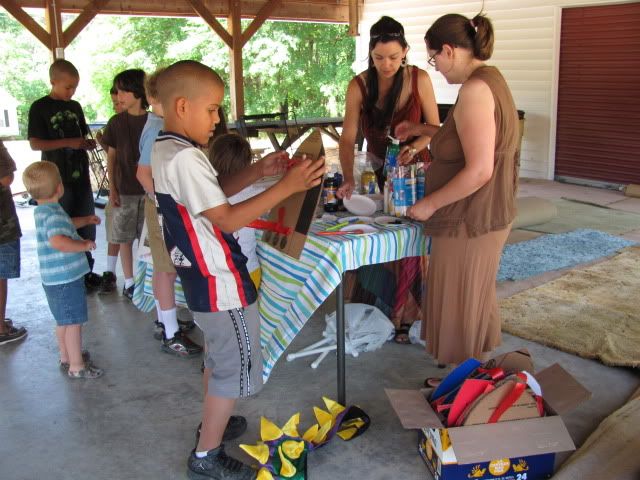 Look at the warriors that turned out this morning!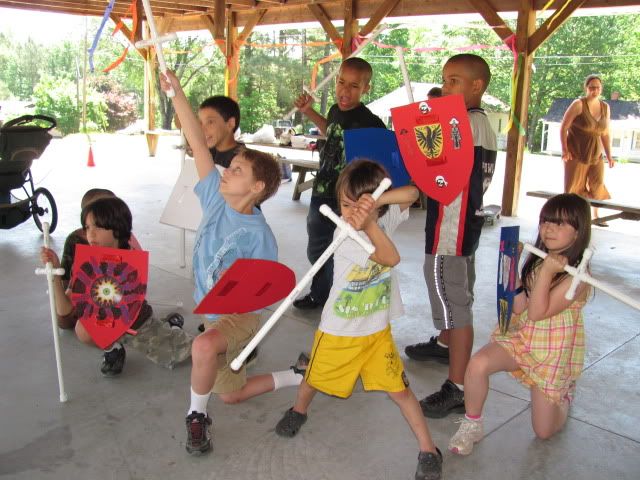 Good thing they came. We had a hungry looking dragon lurking near by. I feel safer with such brave knights so near at hand.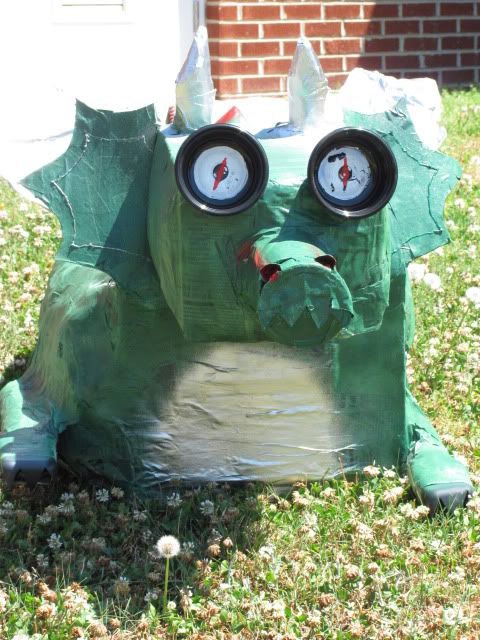 We played a little game of Hide the Slipper.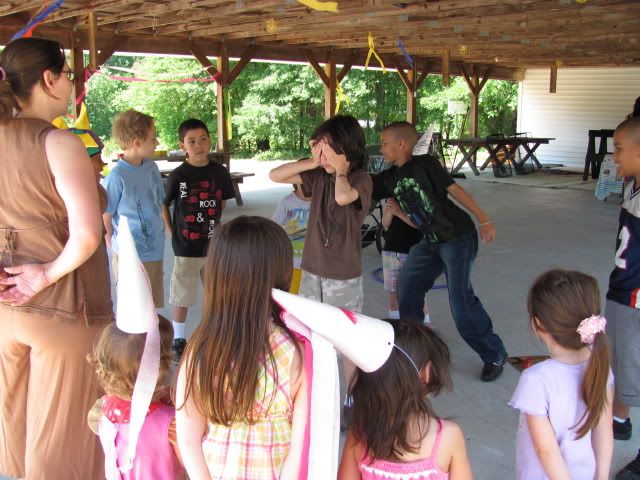 We wassailed a fruit tree to wake it up for spring.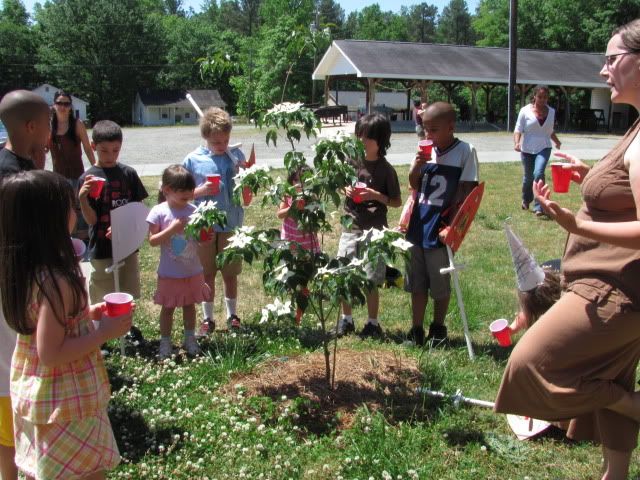 Our kingdom had a game of Kings in the Corner.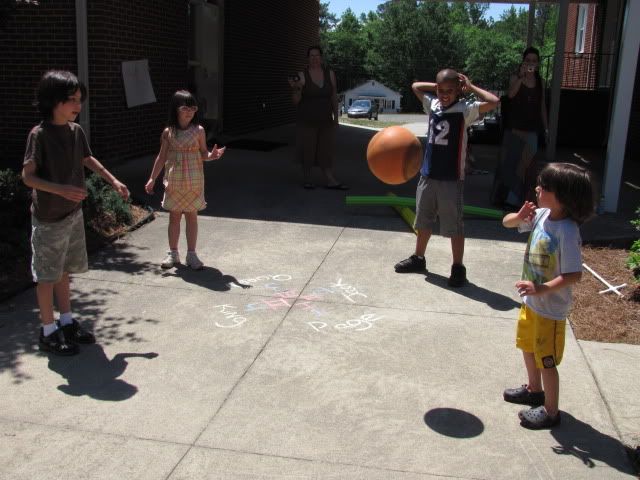 When all the subjects of the land burned with thirst, they were rewarded with Popsicles. A Field Day must-have.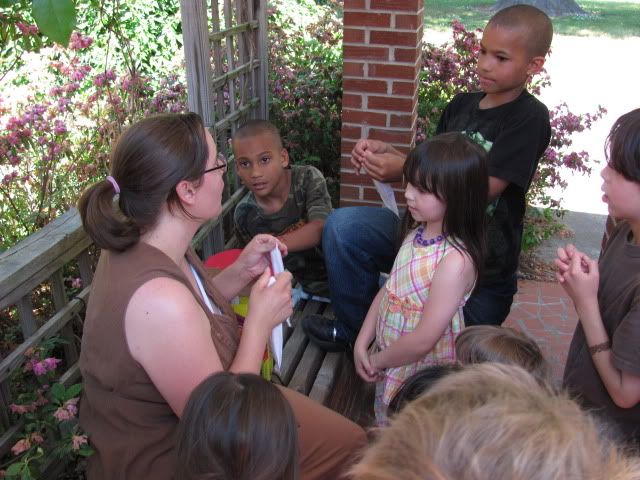 Sir Jeremiah stayed close to our Fair Maidens to make sure the dragon didn't attempt to eat one of them.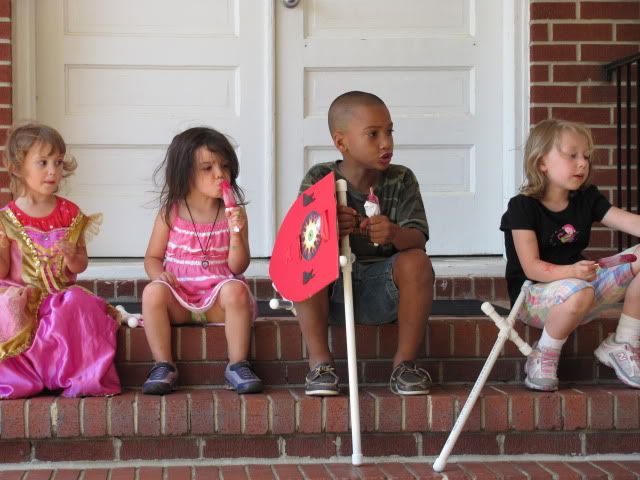 The dragon was looking hungry so we had our knights practice their knightly skills.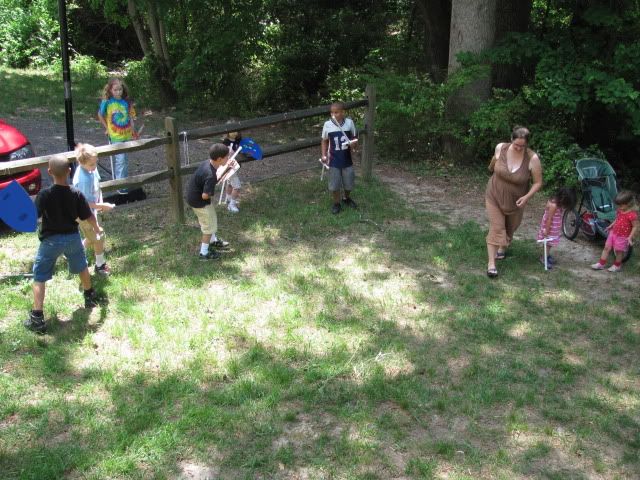 Such a cute Kitty Princess!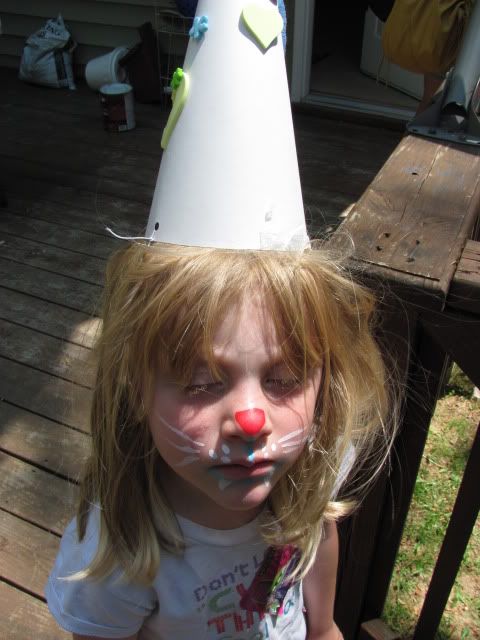 Fetching water from the "well".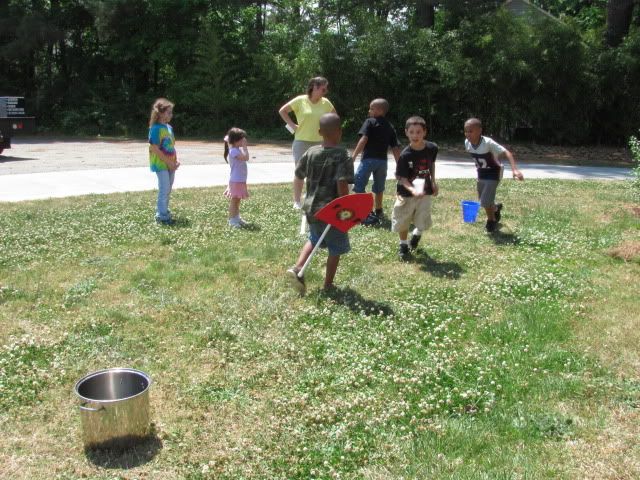 Dragon egg race.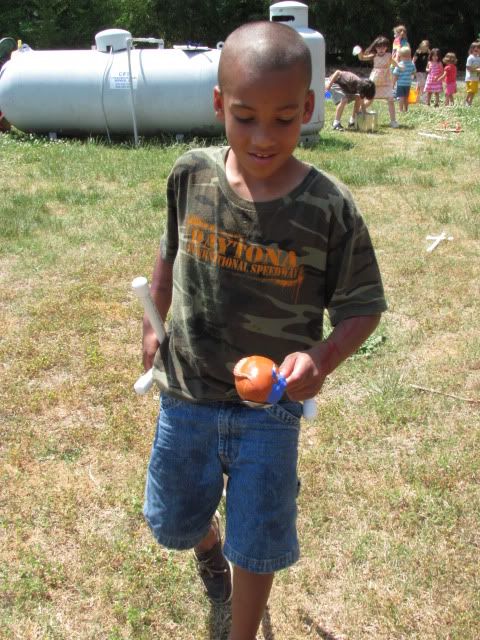 The day wore on and our loyal subjects all turned into shade monkeys.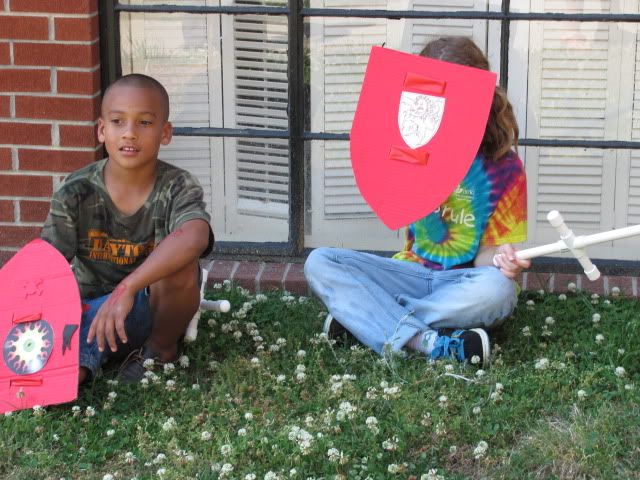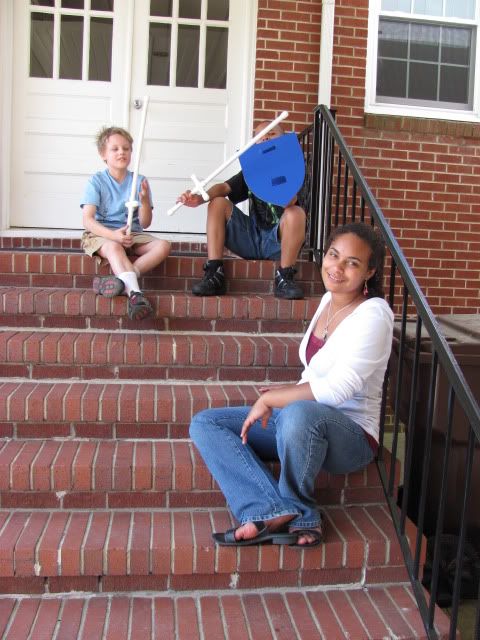 Better not get too close! That dragon looks HUNGRY!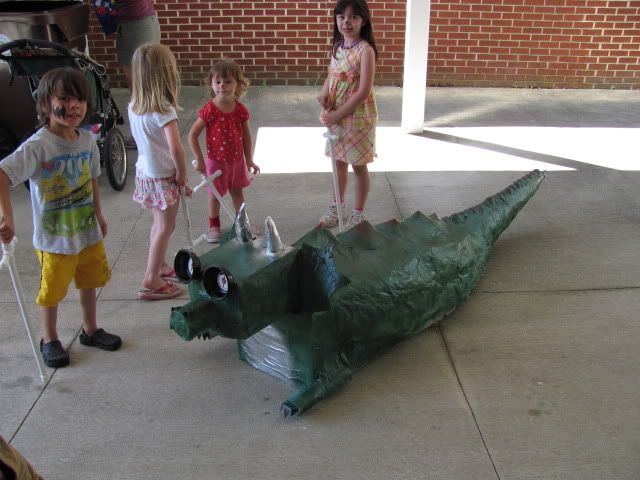 Such brave knights!
And he was such a fierce beast.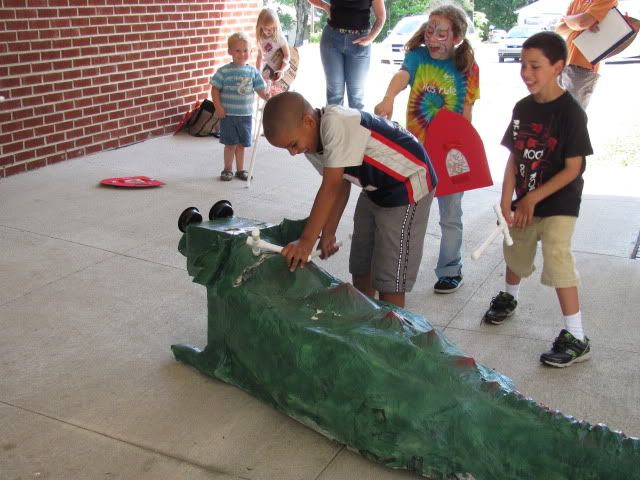 The knights did defeat their foe and the land was once again, safe for all the people.
*We had such a great time! Thank you moms for all the hard work you put into getting this done for the kids. This would not have been nearly as fun without each of you there! It turned out to be a totally awesome event that we MUST make an annual thing!