Leon didn't make it in to town like we had hoped, but he did make it home on Sunday and we celebrated Thanksgiving on Monday.
The kids and I make a "All the reasons we are thankful for you" chain for him. He loved it. It's hanging in his truck lol.
We were so thrilled when he came home. We missed him so much!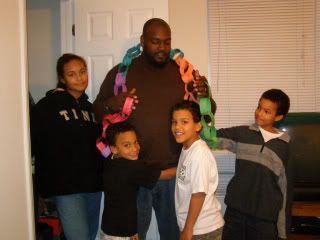 Here is our Thanksgiving Feast. It was so yummy! Everyone worked hard to make this meal perfect!