The kids and I have been plotting on eachother. Each evening I disappeared to my room to work on hats while they conspired downstairs on my gift.
They made the most clever card I have ever received. It was made much like their folderbooks.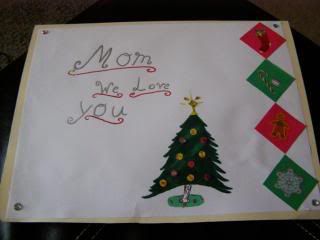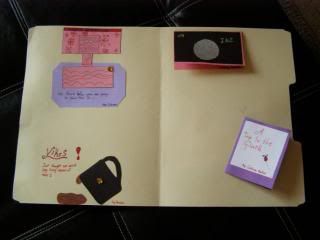 Each child worked on a section.
Ishmael drew this computer. It is a copy of my favorite message board. He says, "We know who you are going to show this to." And he was so right ;).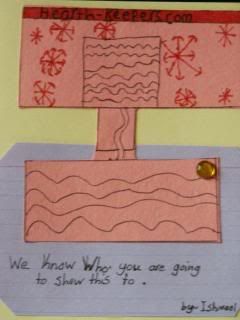 Kelsea's made me laugh out loud. I can not count the number of times the kids have spilled my coffee.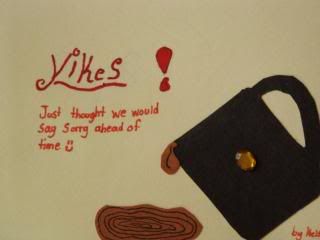 Jeremiah's was sweet because they usually complain about me always having the camera out.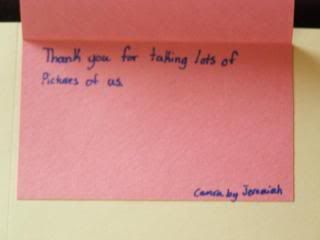 Joshua wrote me a story: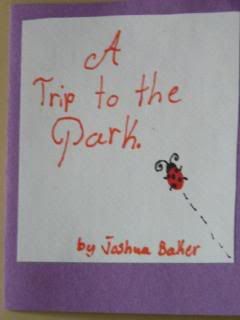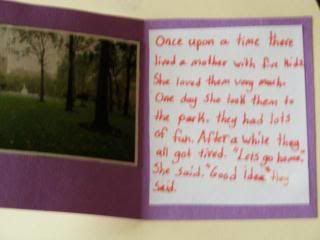 And here is the back: