Leon came home for a drive by visit. Meaning, he had to take his 10 hour break from driving and he was close enough to the house to spend the night at home.
So we all stayed up late just hanging out, laughing, and cutting up.
Jeremiah is not a night owl. He seriously can not stay up late. He definitely has a pumpkin hour. He started off just fine. He found lots to keep himself busy.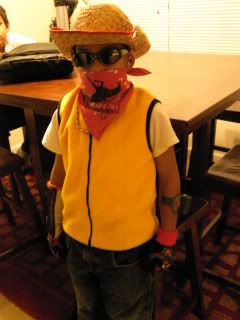 He tried.
Bless his heart he tried.
I'm so tickled that he takes his shirt off...just like his daddy.