Leon was not able to come home for Christmas Day. The kids and I played with their presents from last night. The Legos occupied most of the morning. I'm surprised at how easy these were for them.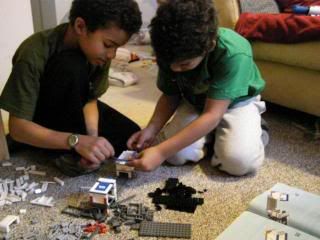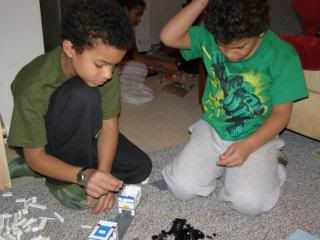 Okay, Kelsea did most of the work on Jeremiah's.
Afterwards we had a feast of spaghetti with meatballs and PW's Olive Cheese Bread. We watched 7 Brides for 7 Brothers (FUNNY!) and decorated cookies. That night we had egg nog for dessert.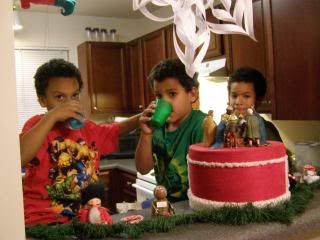 The kids LOVE egg nog.