We were in 2 Christmas parades on the same day; Creedmoor's and Butner's. They kids had a blast but I was whooped.
Creedmoor Christmas Parade:
Instead of throwing candy this year, a local toy store donated toys for the kids to toss to the crowd. The toys were in the trunk of the car in front of them.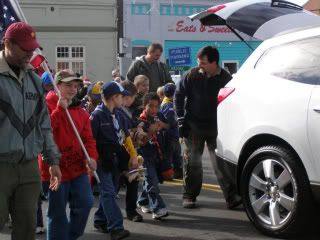 This dog was a hoot! She was so proud to be dressed in red.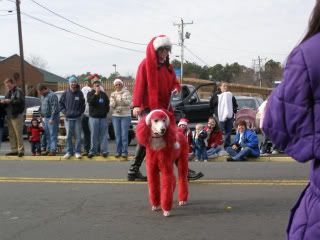 The kids were in the beginning of the parade so they finished in plenty of time to catch some loot.
Butner Christmas Parade: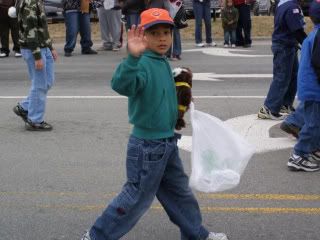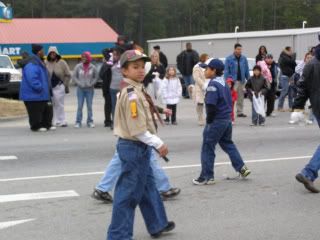 These people were hilarious!! They are called the Amran Hillbillies (I don't know much about them but they sure were entertaining).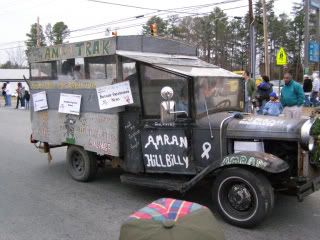 This one looks like Mater visited Ramon.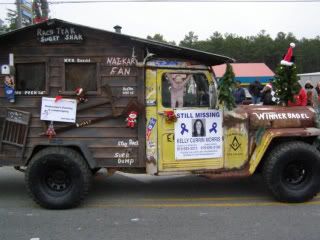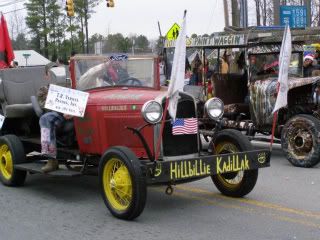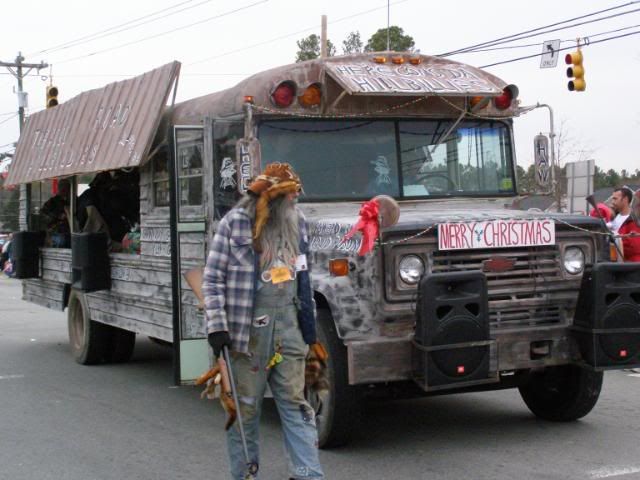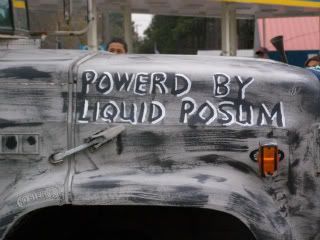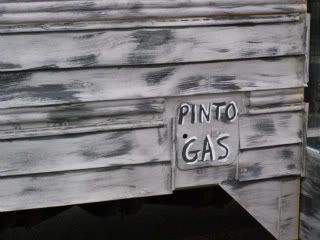 Poor puppy...