They are coming along very nicely. I'm now "hardening" them off. I'm so excited about this year's garden!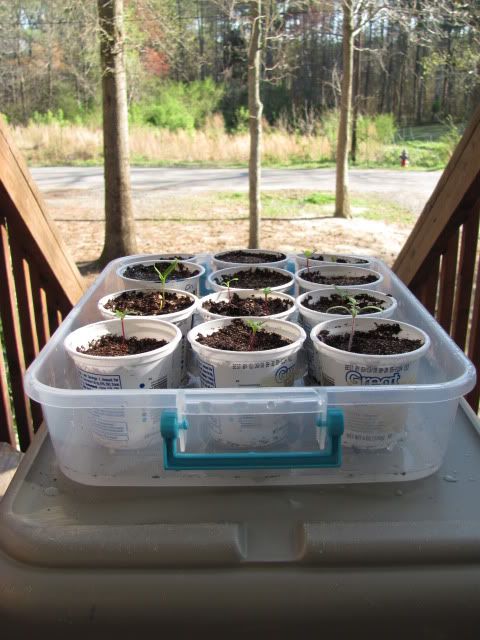 You see the 4 pots with no plants? One of my boys (who will remains nameless but starts with "J" and ends with "h") knocked over our babies and these 4 pots did not survive. So we started them over. This time we planted herbs.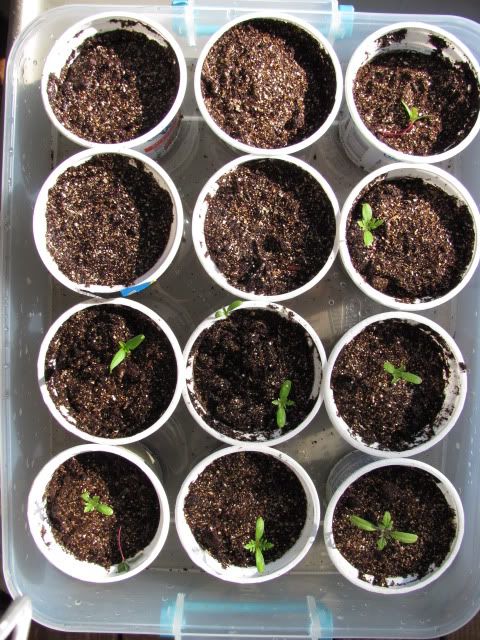 I've got my buckets ready to receive my babies. The compost is almost ready to use.