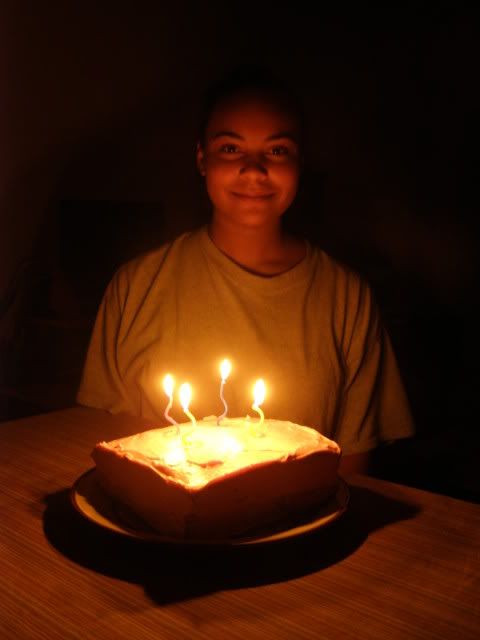 Well, she's 15 now. She is not your average 15 year old. She is amazing. She loves beautiful things and has a flair for creativity. She's so smart, always hungry and thirsty for knowledge. She absorbs information like a sponge.
She's wonderful with small children. When we go camping with the Cub Scouts she usually has the boys enthralled in a story or riddles at the campfire.
Her brothers look up to her. Ishmael will spend hours in her room just to be near her. They are really close. Joshua and Jeremiah are always begging her to read to them.
She has friends everywhere. She has such a warm heart. She's had some suffering in her life and I think that enables her to identify certain needs in others.
She's very sensitive and is easily hurt, but she is very quick to forgive and rarely holds a grudge.
I love my little girl. She is my right hand in almost everything. She is amazingly capable at so many things.