We met up with our friends for an afternoon hike on the Eno River. The weather could not have been any better. Absolutely perfect.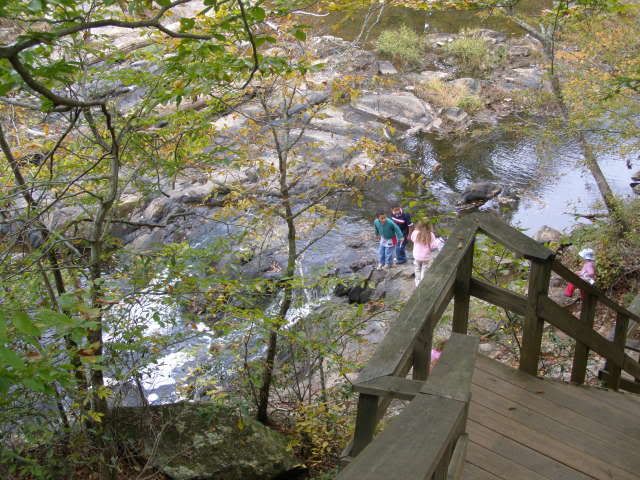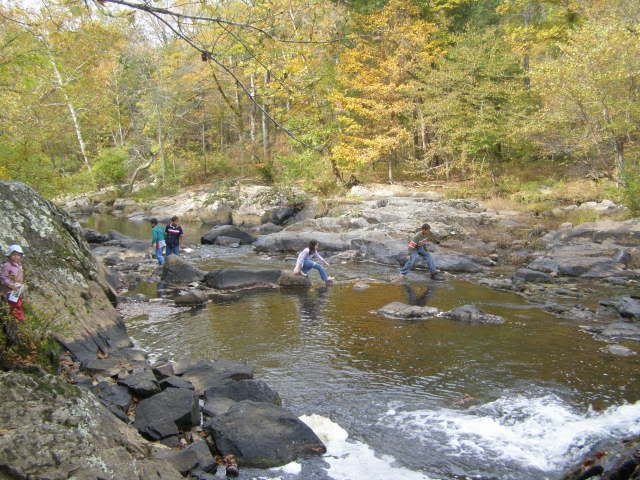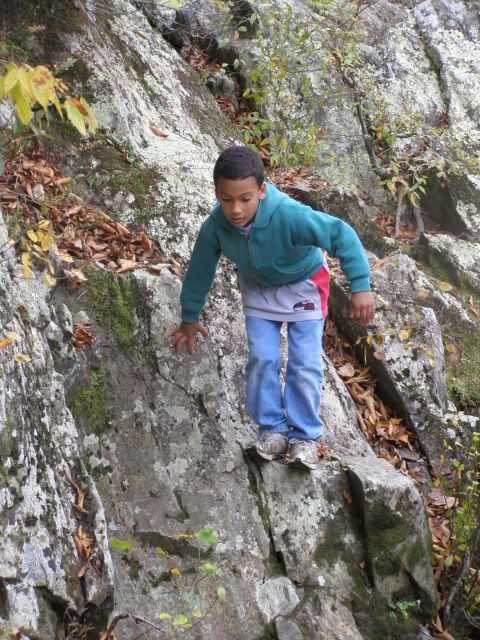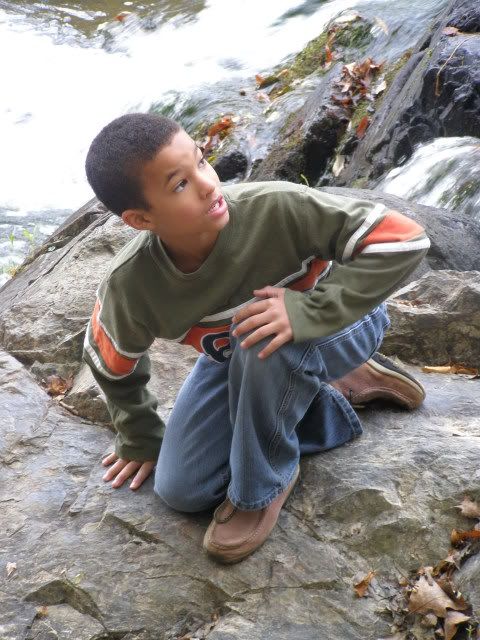 Here we were in a "swampier" part of the river. There was thick sludge on the surface.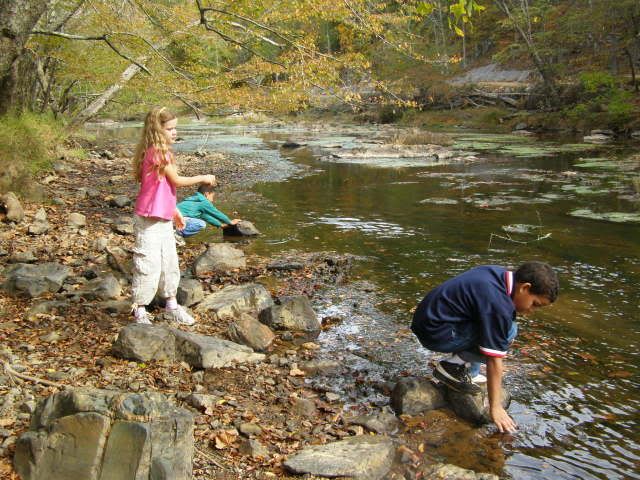 We were able to get a sample for a closer look.
We took a break to refuel. In the back ground you can see the "sludge".
Ishmael found this little guy.
Ahhh...the beauty of fall.
Further down the river we spotted this great blue heron.
Someone has been hard at work: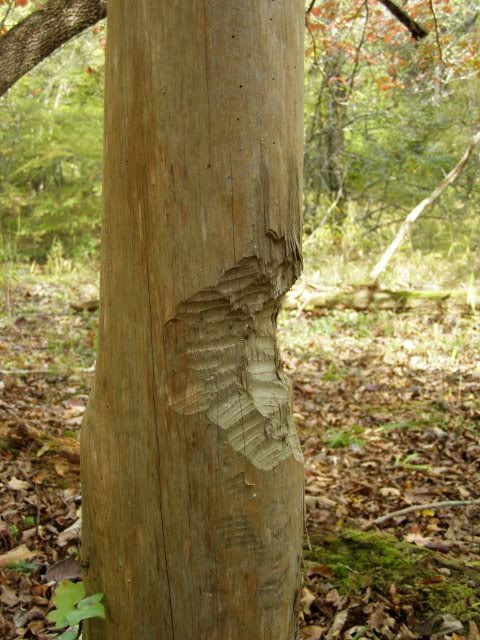 This was a neat little eddy.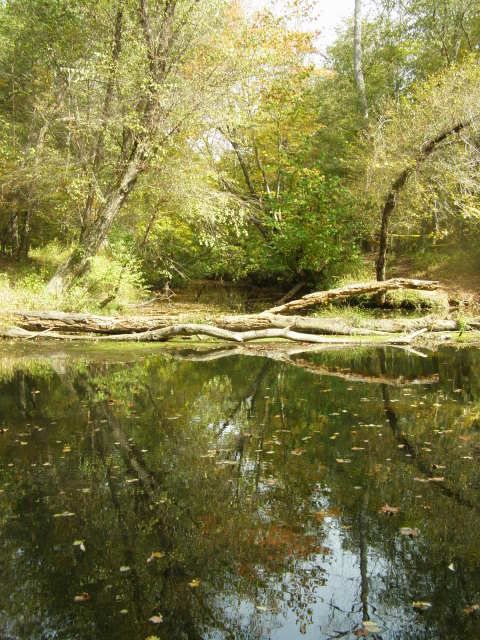 On closer inspection of those fallen trees we found this guy: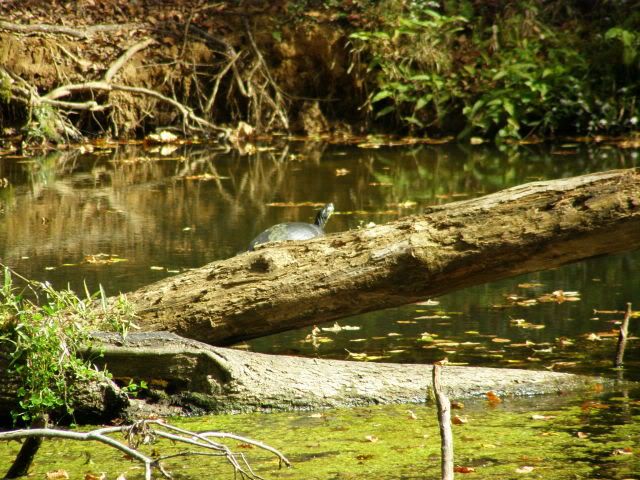 I think he's a river cooter.
I love this picture of my little friends.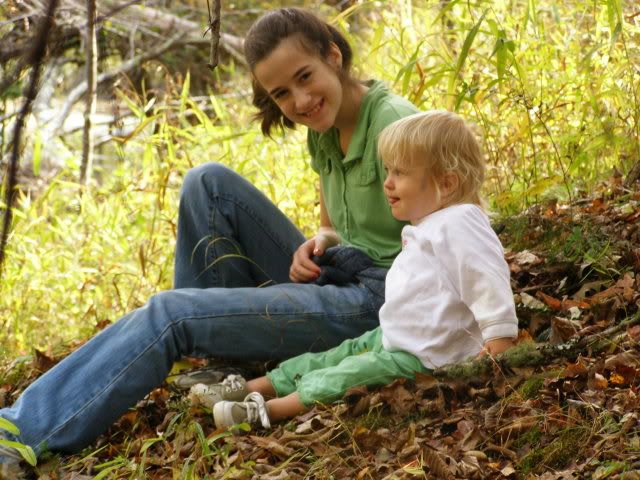 Linda was brave and held this guy for his close up. eeeewwwww!
Most people enjoy the suspended bridge. I however have bridgeaphobia.