Our Webelos den went on a field trip.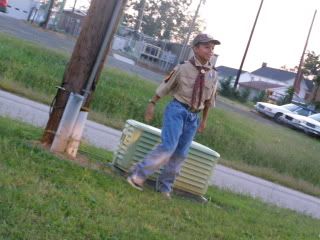 We were supposed to meet the mayor of Creedmoor. Unfortunately the mayor was called away to a meeting. The Mayor Pro Tem filled his place.
He let the boys take turns sitting at the mayors desk so it was all good.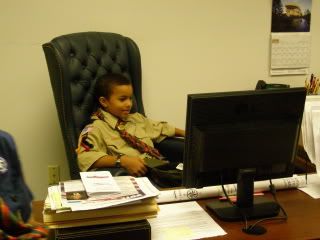 Ishmael happened to be sitting in the mayor's seat. So he got to lead the meeting. He was so excited about that. It was all he could talk about when he got home.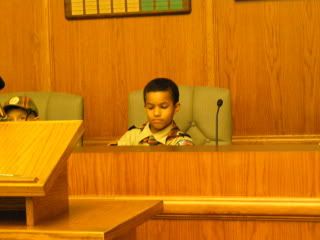 Doesn't he look just so precious?!