Our firemen are all volunteer so they have an annual parade to raise money. Our Boy Scout Troop was invited to throw candy in the parade.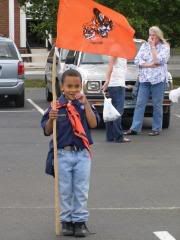 I was taking pictures so Kelsea was left holding the bags. Don't worry, she'll get over it soon.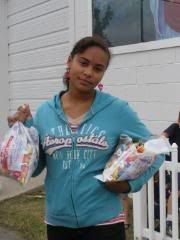 Here she is trying to convince Ishmael it's his job to hold his own bag of candy. I don't think he bought it though.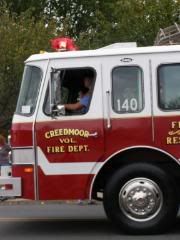 This was just too cute!!!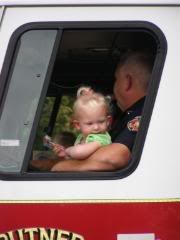 I didn't know we had a Fire Queen...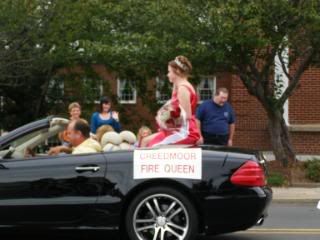 Leon would have LOVED this part.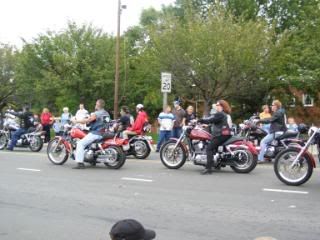 He would have loved the marching band too. He likes the drums.
Anyone with a bag of candy to throw, marched in this parade.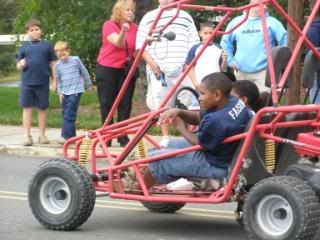 In fact you didn't even have to have any candy.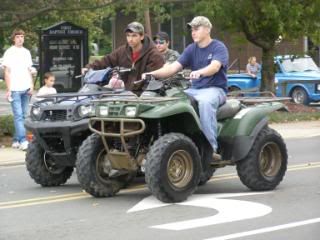 Lovely...
I liked this one. I want to visit their little store soon.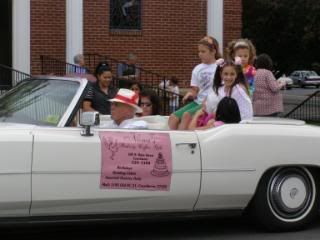 Here come the boys!!!
Jeremiah threw candy like nobody's business.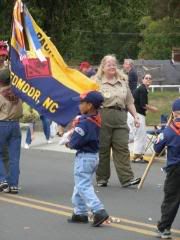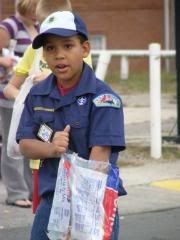 My fans came out to meet me as I marched in this parade.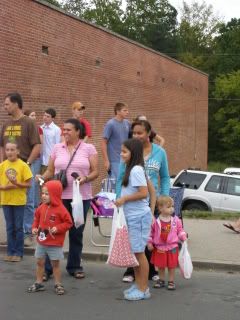 This is what Boy Scouts look like when they've eaten about as much candy as they've thrown.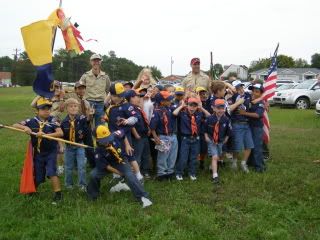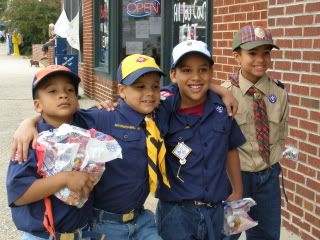 And my little buddy Joey assured me, he doesn't like candy AT ALL.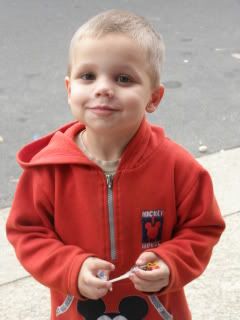 We all had a GREAT time!!! I'm looking forward to the next parade in November.