Leon started his new job. We took him out to the hotel (about an hour and a half away) and spent the day together. Originally we were supposed to drop him off at the bus station. This was MUCH better.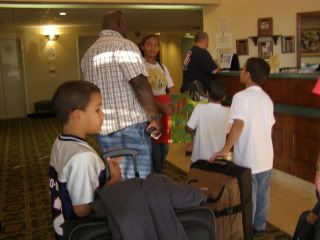 Joshua was testing the beds out for Daddy.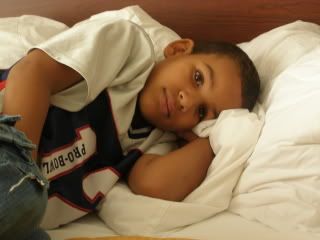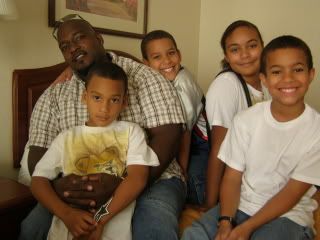 We went out for dinner. I-HOP is a real treat for us. The kids love Shoney's but the one near us was shut down and an Italian restaurant took it's place. Breakfast for dinner is a Baker Family Favorite.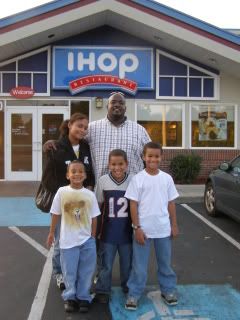 That drive home was the saddest and longest hour and a half I've ever driven.