You know how you can get so absorbed with whatever you are doing on the computer that you look up and realize A LOT of time has gone by. So then you wonder where everyone is and what they are doing.
Kelsea was being a sweet big sister and playing Electronic Battleship with Ishmael.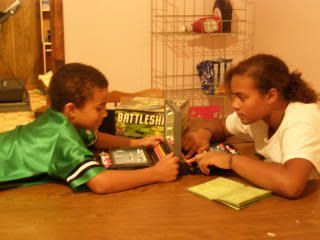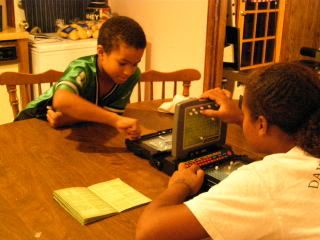 Joshua and Jeremiah were buddied up in Kelsea's room watching The Aristocats.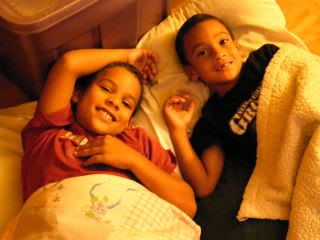 Leon was watching tv in our bedroom. He had made himself comfortable (forgoing pants) so I'll spare you a picture.
Princess Pepper was being a bunny. She's very good at it.