We've gone back and forth between making our own crust, buying the Pillsbury ready to go dough, picking up frozen, or ordering out.
The best is...okay I really like Pizza Hut and won't say that my pizza compares...but other than ordering out, making our own crust is the yummiest option. It is also the cheapest. I spend less than $10 for 3 pizzas, depending on toppings.
Cast of Characters: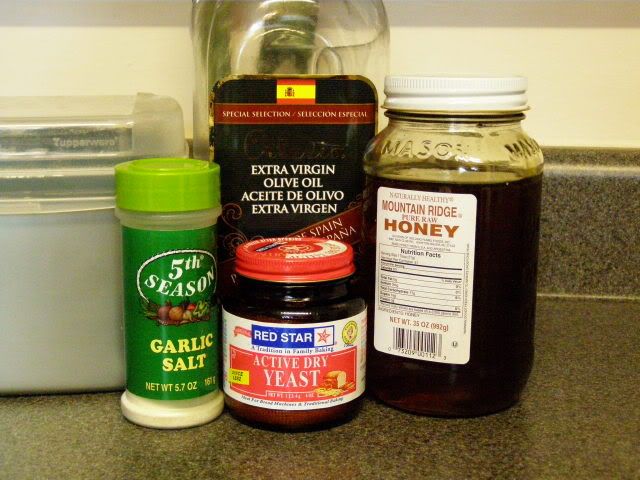 King Arthur's Whole White Wheat Flour (silver container), Garlic Salt, Olive Oil, Yeast, Honey, and Water (not pictured)
Step 1
:
In a large bowl wisk 2T yeast, 2T honey, and 2 cups water.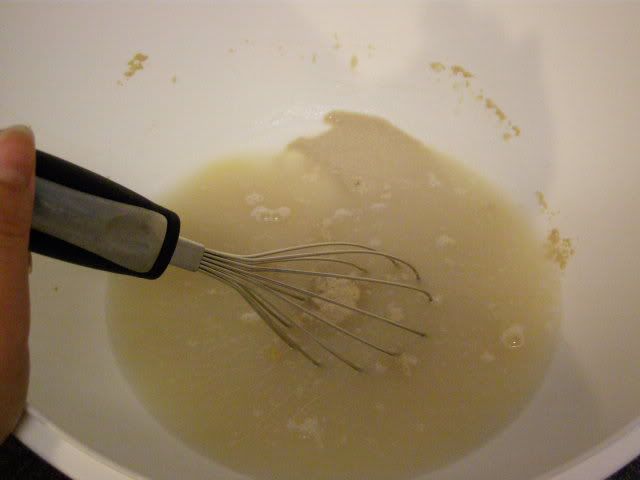 I prefer to buy my honey from local farmers, you can also substitute with brown sugar, I prefer the honey.
Let it sit on the counter to "proof" for about 5 min.
Step 2: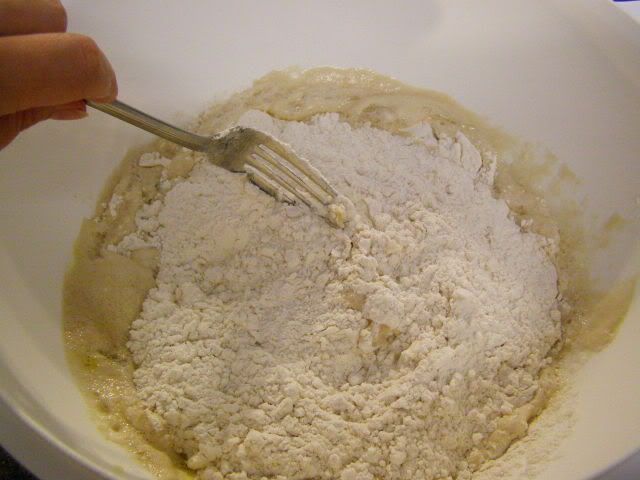 Mix in 2 T olive oil, 1 1/2 t garlic salt, and flour. I start with 5 cups but I add more if needed until the dough isn't as sticky. It needs to be good and squashy, not too firm, but it shouldn't be goo either.
I start by mixing it in with a fork, but then I kneed it with my hands for about 5 min.
Step 3: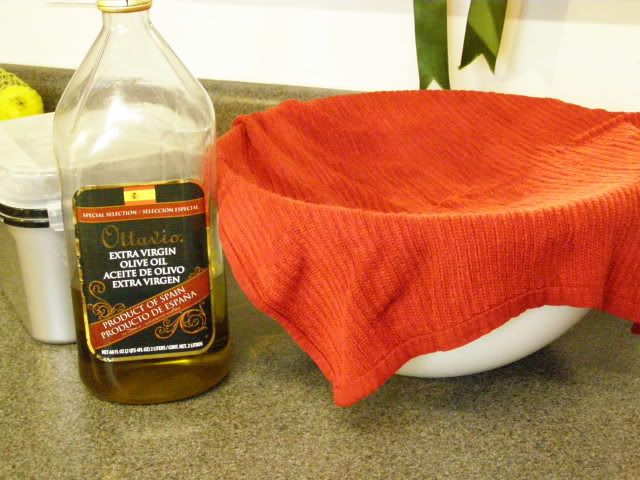 Cover with a damp cloth and let it rise for about 45 min to an hour. I usually clean up the kitchen at this point. I also vacuumed, looked for batteries for my (now dead) camera, and organized the Tupperware cabinet. Leave out the olive oil and flour, you'll still need it.
Step 4: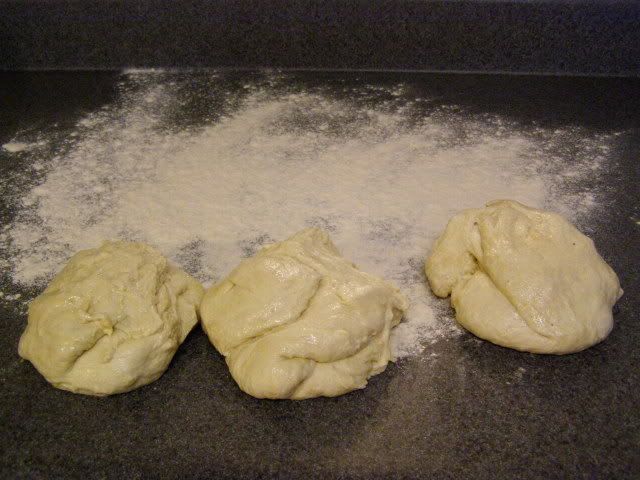 I separate the dough into 3 portions (2 large, 1 small). Lighly oil your pans.
Generously flour the counter and rolling pin. Roll dough out into a circle with the rolling pin, then stretch it with your hands till it's the size and shape of the pans.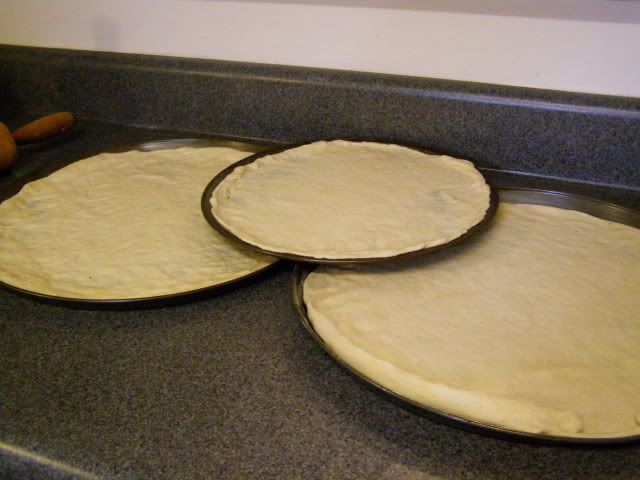 Add your favorite sauce and toppings.
Step 5:
Bake in a preheated 350-degree oven for about 14 min until crust is golden and cheese is melted.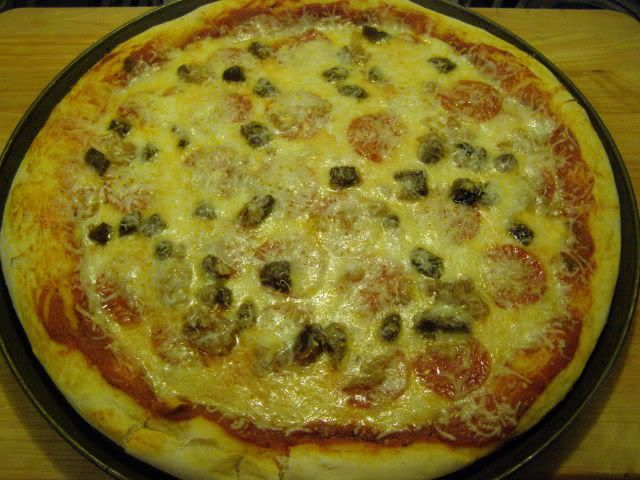 The sun had gone down in the process of my baking so the color is off in the picture (lack of natural light). Trust me. It was del.ic.ious.