Today is the first day of our ninth year of homeschooling. I am in awe to have come so far. Homeschooling started out as a temporary answer to my disappointment in our local school system. Now it is our way of life. It is who we are and what we do. We love being a part of the local homeschool community. We love the freedom and opportunities it has given us. It has truly been a blessing to our family.
I like to set up the table the night before with their new school supplies. I love school supplies. It's a sickness really.
My students woke up at 7:00 am and had our chocolate breakfast. Fresh made warm ooey gooey chewy brownies and chocolate milk. I also fried a few eggs to round it out.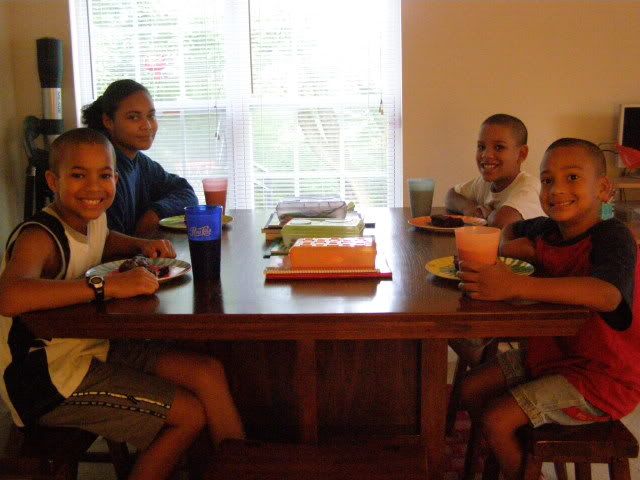 Normally we don't start school until 9:00 but my students were eager. So at around 8:00 am, we started reading Misty of Chincoteague. The boys take turns reading out loud. Joshua is working hard and has come so very far. I'm very proud of him. We usually get comfortable in the living room to read. This is also how we do our history lessons.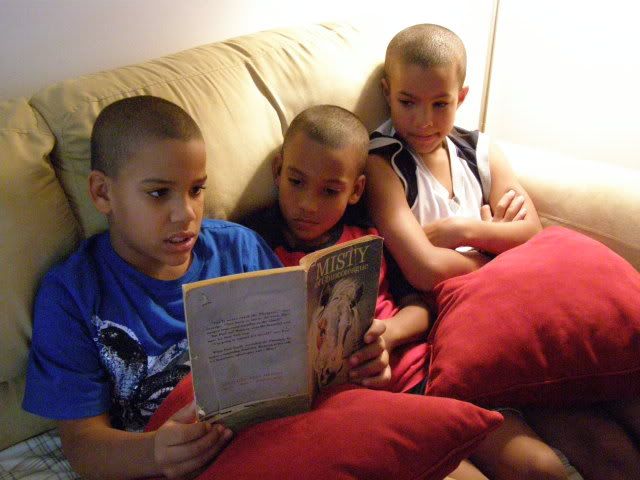 When we are done with reading, we move on to spelling and grammar. The kids copy their grammar from our dry erase board, then we go over it together.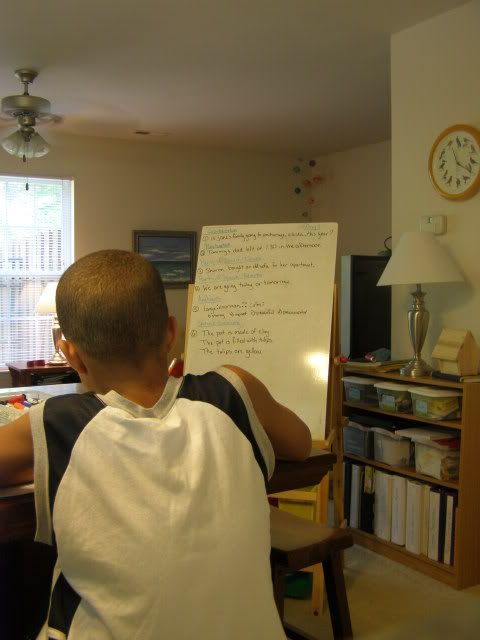 After lunch break, we work on our math and finish up any projects that we've got going. There are other subjects we cover but not on a daily basis. I haven't started science yet. I need to make up my mind about what we'll learn.
In honor of starting a new school year I'm going to post a review of our curriculum and favorite resources each day.