Jeremiah: "Can I go job hunting with Daddy today?"
Me: "Do you need a job?"
Jeremiah: "You have to need a job to go job hunting?"
Me: "Umm yeah? You can't go job hunting with Daddy, but why don't you go get dressed like a business man. Lets see how you do. We'll pretend."
He lit up. Kid loves pretend play. I was expecting something much more entertaining, but he actually turned out well. Normal even.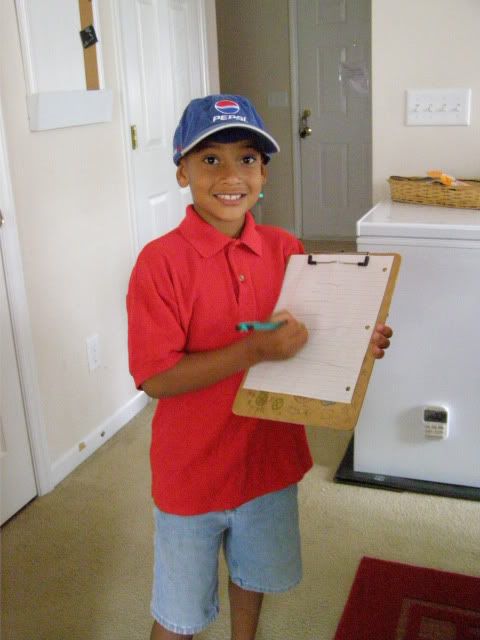 He even came downstairs with his own "application".