Due to inclement weather, school will only be a halfday today.
Our little friend, David, came over at the crack of smack (really he was at our house at 8am) ready to play.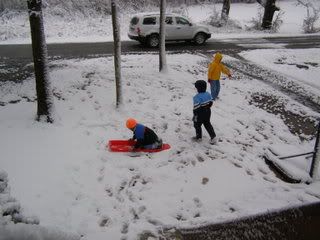 Leon and I walked the kids a block over to the baseball field where there was a nice hill.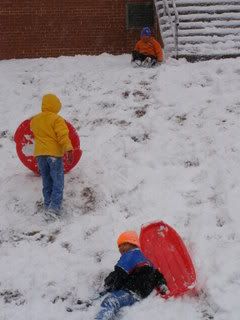 This little girl is Faith. She came to prove she is just as tough as the boys. I like her spunk.