He planned his own birthday from start to finish. He even had to keep his own budget. We priced parties all over town. There are alot of cool places for a kid to party around here. Ishmael wanted something different, something really special and grown up for his party. So he chose a fishing trip.
He first looked at a ton of invitations and none of them were quite right and the ones he did like were too expensive for his budget. So he came home and made his own.
He chose a camo theme for his colors and spent more of his budget on fishing equipment than party supplies. (haha)
When it came to the cake he was adamant that he did NOT want a store bought cake. So I made his favorite chocolate on chocolate with chocolate.
He wanted to set up a scavenger hunt for his guests. We made a list of things people would find on the trail or by the lake. We made two separate lists Things You See/ Things you Bag. The boys got so excited about it and found almost everything on their lists.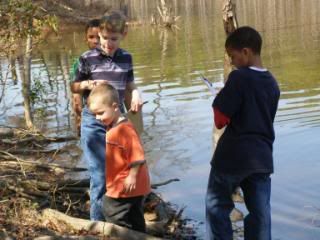 Look behind the dude.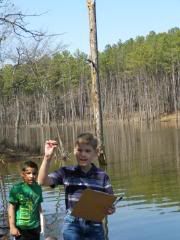 Up in the tree. It's a woodpecker nest.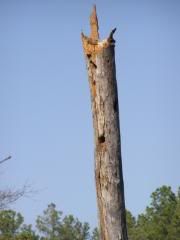 An intact freshwater clam. The boys fought really hard to get it to open. They finally gave up and set it free.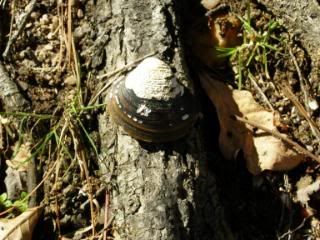 I really don't know what Jeremiah found.
While we hiked through the woods, Leon cooked.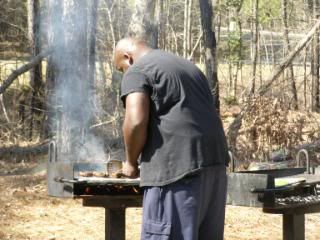 And these boys were hungry!! The funny thing is we worked hard to get table cloths on enough tables for all the kids (it was very windy). Apparently manly men don't need tablecloths.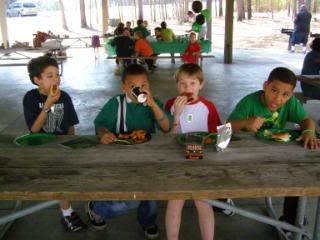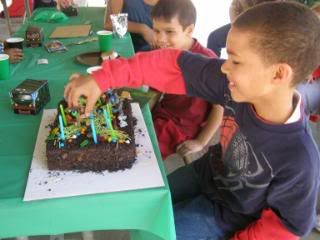 Hmm...I'm thinking this might not be a good combination.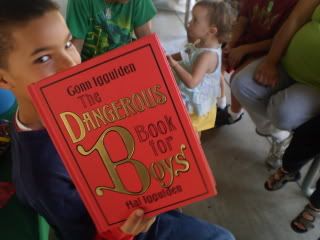 After eats and presents we all went fishing. The part of the day Ishmael had been waiting for!
Leon likes to fish too.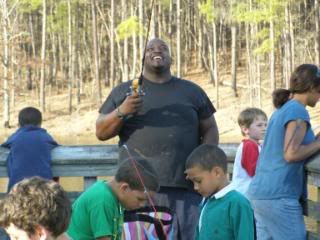 Leon is also real handy to have on a fishing trip. I don't know nuthin' 'bout baitin' no hooks.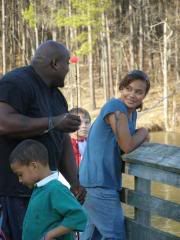 Joshua don't like to touch no worms either.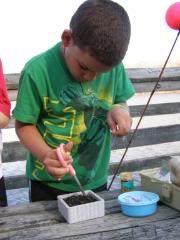 This little girl...well she likes to touch the worms.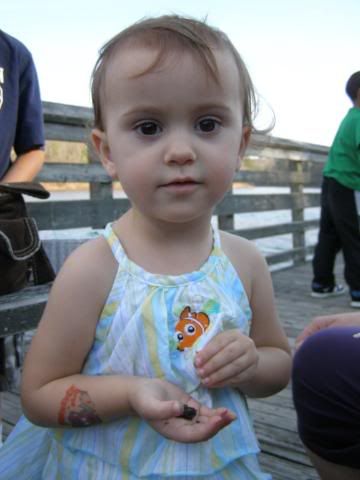 She showed us up BIG time.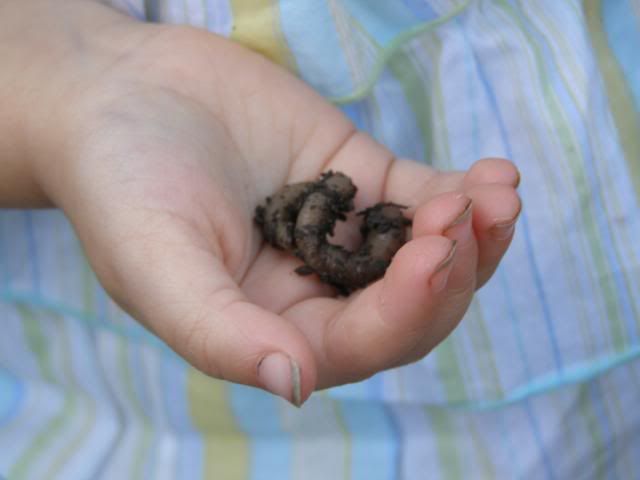 Thanks Skyla!
Ishmael says it was the best birthday ever! Better than the bowling alley, or movie theater. Better even than Frankie's Fun Park. I think we have a country boy on our hands.